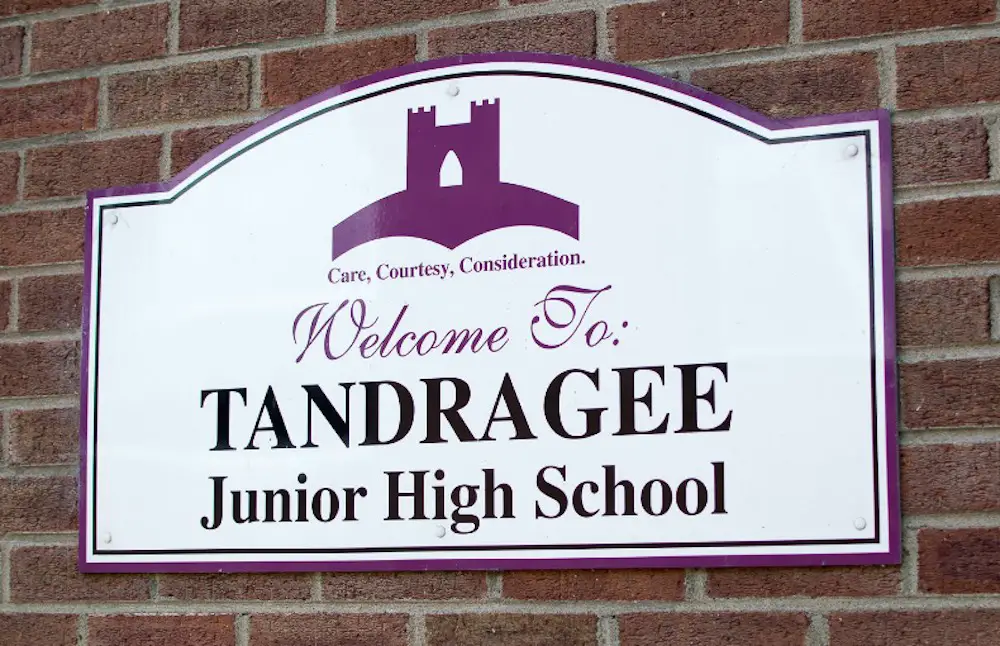 Tandragee Junior High School is to benefit from new classroom provision.
Proposals have been drawn up by the Education Authority for the school which, it has been confirmed previously, will benefit from a new-build in the longer-term.
At this moment in time it is intended to demolish and remove two existing mobile classroom buildings and replace it with one larger unit.
An application has been made to Armagh City, Banbridge and Craigavon Borough Council, with the buildings to be removed described in their present state as being "dilapidated".
According to the submission, the new modular classroom construction which will be installed is a "more permanent form than the old mobile type".
It has a 25 year design life span and "will require full foundation construction".
The new classroom provision would see the school benefit with additional floorspace of around 400 sq ft – growing from almost 1,800 sq ft to just over 2,200 sq ft.
The development will consist of a new science classroom and store, together with a general classroom and store, as well as a lobby and cloakroom.
All of this will be contained in a single one-storey building.
The proposals do not, it should be noted, impact upon any future proposals in relation to the new-build which has been promised by the Stormont Executive.
These plans will be publicly advertised this week and a decision expected early in the New Year.
Sign Up To Our Newsletter