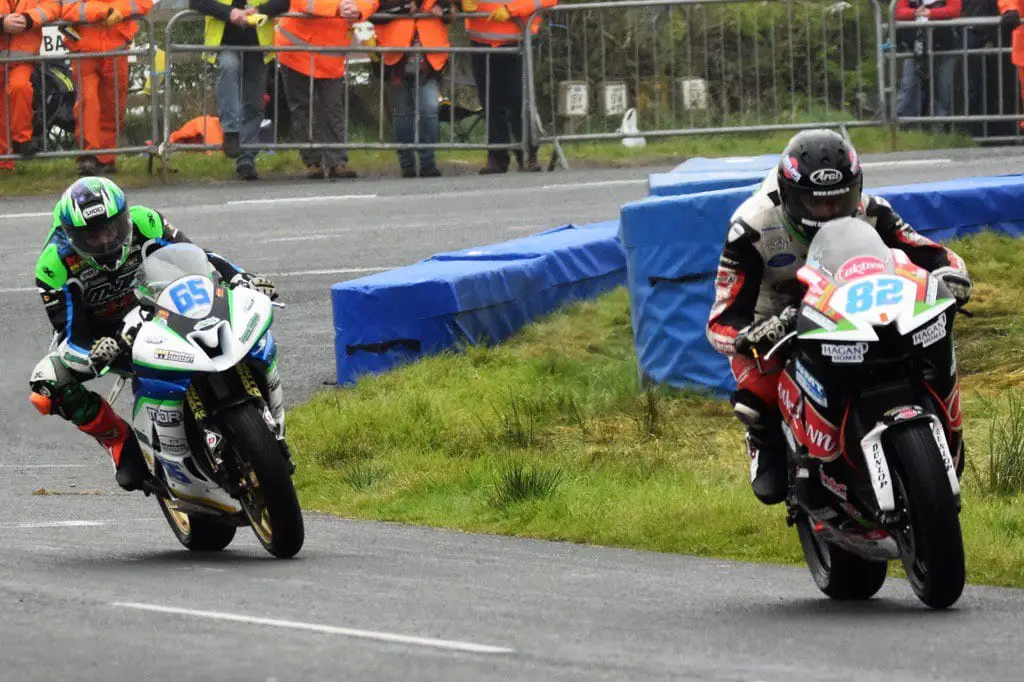 It was a day of high drama and mixed emotions at the Tandragee 100 race meeting on Saturday.
Torrential rain and a bad accident at the end of the Senior Support Race left the organisers with little choice but to end the meeting earlier than anticipated.
There was no action from the SuperSports race and the day's blue ribbon event – the Tandragee 100.
Our thoughts are with the motorcyclist who is in critical condition following that crash.
TV personality Guy Martin was also involved in an incident in the first race of the day but he managed to walk it off and enjoy a cup of tea minutes later.
However, there was plenty of action elsewhere on the circuit.
Below the results is a selection of the best photos from Saturday's action. Photos by Paul Drumm.
Tandragee 100
















Tandragee 100 Derek McGee




Results:

Superbike Race Result Tandragee :
 Derek Sheils
 William Dunlop
 Derek McGee
Junior Support Race Result Tandragee :
 Joseph Loughlin
 Michael Browne
 Jamie Williams
Supersport Race Result Tandragee :
 Derek McGee
 William Dunlop
 Derek Sheils
Classic Race Result Tandragee :
 Barry Davidson
 Jamie O'Brien
 Nigel Moore
125cc Race Result Tandragee :
 Adam McLean
 Sam Wilson
 Nigel Moore
Lightweight Supersport Race Result Tandragee :
 Darryl Tweed
 Seamus Elliot
 Paul Gartland
Senior Support Race Result Tandragee :
 Joseph Loughlin
 Jamie Williams
 Jonathan Gormley
Sign Up To Our Newsletter