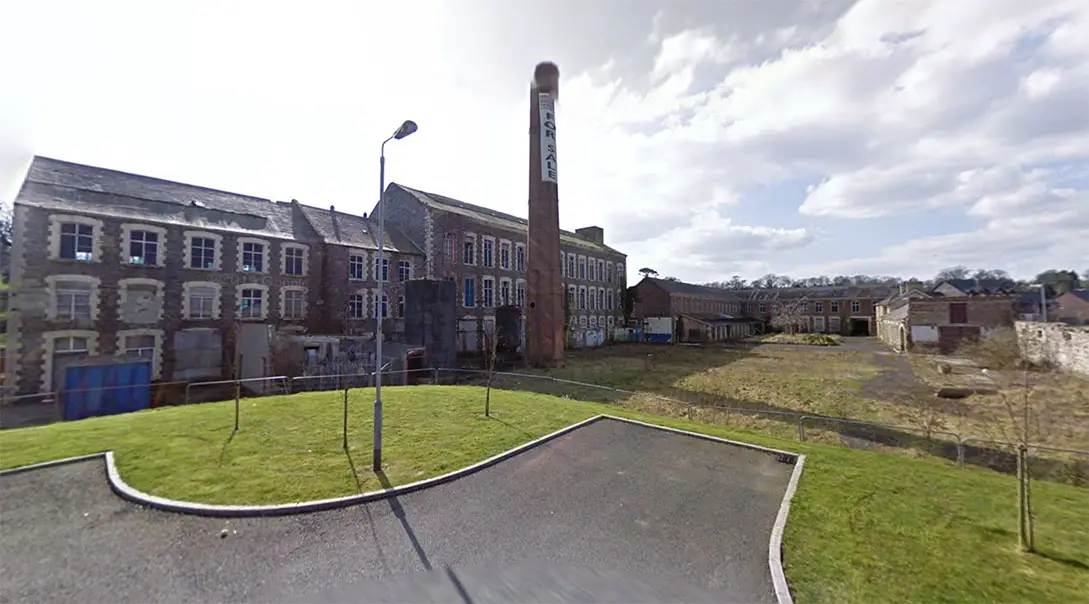 The historic Sintons Mill in Tandragee, which had previously been given planning approval for a major residential development, has been put on the market for sale.
The agent behind the proposed sale of the Grade B2 Listed Building – set on a site of close to three acres – is seeking offers in the region of £450,000.
Planning approval had been given for the development of 172 residential units – in the form of 59 houses and 113 apartments – back in 2009. The apartments were to be developed in a number of blocks, with permission also given for the inclusion of basement car parking.
However, the major project, which had been passed by the former Armagh City and District Council, did not materialise.
And while approval has now expired, McConnell Chartered Surveyors – the Belfast-based team tasked with selling the mill – is marketing the property as a "residential redevelopment opportunity".
It is almost 30 years since Sintons Mill was operational.
It had previously changed hands in 2014, giving hope that redevelopment was imminent.
But again this has not happened.
Sintons Mill, which dates back over 150 years to the mid-1860s, employed 200 people in 1996, but a downturn in the linen industry led to it closing.
At one time, in the 1880s, it was the largest employer in Tandragee, offering work to more than 600 people, with almost every household in the town relying upon it for a wage.
The property, which consists of a Grade B2 listed mill building, covers an area extending to some 2.9 acres, and occupies a prominent location at the bottom of the town, close to the junction of Glebe Hill Road, Scarva Road and Mill Street.
The entire site falls within the town centre development limit of Tandragee, as dictated by the Armagh Area Plan 2004.
It is being advertised as being located "within a well established residential area, and close to Tandragee Golf Club and the amenities within the town centre".
The proposed sale of Sintons Mill comes at a time when plans have emerged for two other local buildings of a similar vintage.
Just last week Armagh I reported on how Donaghcloney House, a 19th Century property which had most recently operated as a care home until its closure in 2016, was subject to a planning application to restore it as a private residential house.
And Gilford Castle, which like Sintons Mill was built in the 1860s, has also seen proposals being brought forward for its extensive restoration and repairs.
In terms of Sintons Mill, the agent would be hopeful that a buyer can be found and that this landmark building can also once again be brought back into productive use, be that as a residential development or another use earmarked by any new owner.
Sign Up To Our Newsletter