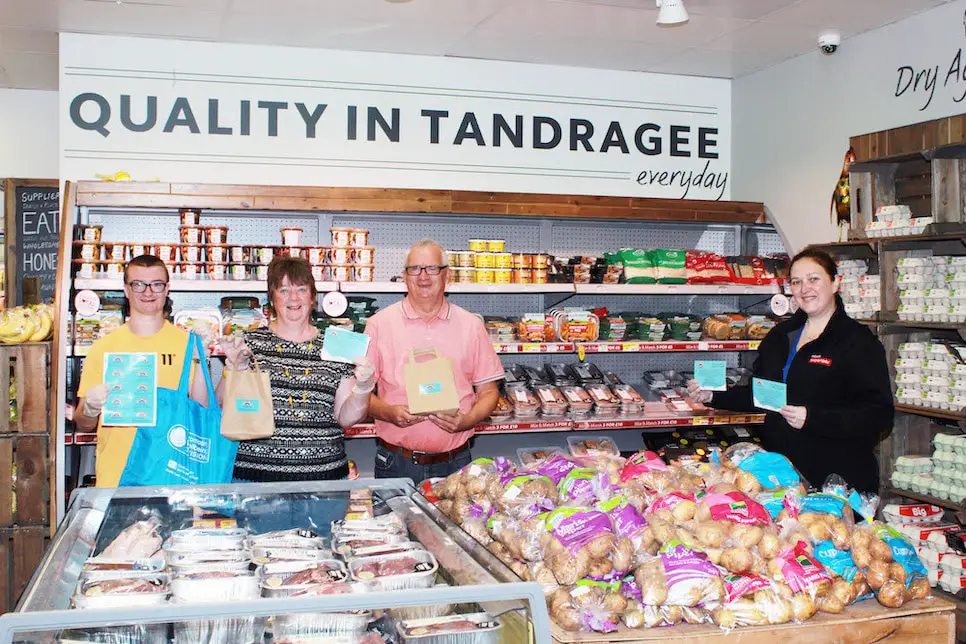 Drumnaleg Community Association in Tandragee recently formulated an action plan aimed at helping elderly and vulnerable members of the community during these challenging times brought about by the Coronavirus pandemic.
The Association, grant-aided by The Community Foundation NI, TADA Rural Network and SuperValu Tandragee, organised a Grocery Voucher Scheme that could be redeemed within the local SuperValu store in Tandragee and recently members of the Association have been out and about delivering the vouchers.
Puzzle books and jigsaws, which had been donated, were also given out to some of the residents on the Association list
"During the year we hold craft classes for elderly and vulnerable members of our community which culminates in an annual Christmas dinner and with the current situation not allowing for group gatherings we wanted to reach out to the local community in a way that would be most beneficial and helpful," explained Drumnaleg Community Association Chairman, Malcolm McCombe.
"This is very much a rural community and while the current situation has led to very challenging times for everyone we know that it has been particularly challenging for the elderly and more vulnerable in our community."
The Community Packs, delivery by Association members, also contained an information card which included telephone numbers of members who could be contacted if help was needed in any way during lockdown.
Sign Up To Our Newsletter