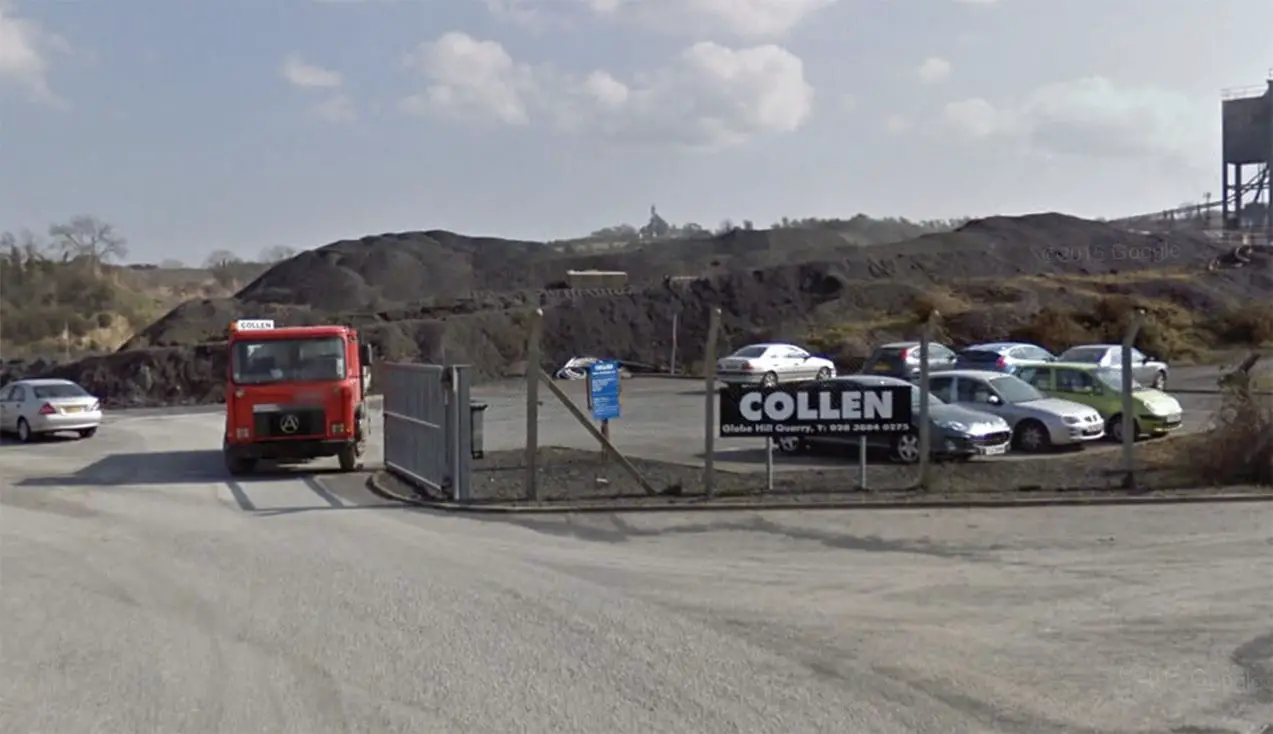 An asphalt plant within a Tandragee quarry will be relocated and replaced if a recommendation by planners is accepted.
Collen Bros Quarries Ltd has been an employer within the industry for over 200 years – since 1810 to be precise – making it one of the oldest construction companies in Northern Ireland.
And the quarry in question – located at Glebe Hill Road in Tandragee – has been operational for the past 71 years, supplying aggregate to the local market.
The company employs 28 people at the site.
But the current asphalt plant at the quarry has been in place since 1985 and is somewhat restrictive and in urgent need of replacement, Armagh City, Banbridge and Craigavon Borough Council planning officials have been told.
The company had submitted an application to permit the replacement and relocation of the exist asphalt plant.
A planning statement accompanied with the proposals warned that the "future viability" of the business would depend upon such action.
It states: "The company is keen to ensure the optimum utilisation of their asphalt operation.
"It is within this context they had identified the need to update, modernise and replace the existing asphalt facility.
"In addition, as the existing plant currently restricts access to approved mineral reserves it is considered appropriate to relocate the plant to an alternative location within the site.
"The current asphalt plant has been in operation since approval was granted back in 1985 – notably that approval was to facilitate the replacement of an older asphalt plant which was operating at the quarry.
"It is now considered that due to significant advances in asphalt technology over the last 30 years – and to ensure future viability of the local business – it is important to modernise the operations.
"This will allow for the continued provision of high quality product to the local market."
The planning statement insists that, as with the current facility, there should be no restriction on operating hours "given that contractual works such as public road improvements may need to be undertaken outside normal daytime hours".
In terms of the siting of the new plant, the planning statement reveals that land close to the current entrance, weighbridge and storage area has "the potential to facilitate the relocated plant".
The proposal was met with a number of letters of both support and objection.
Some said the relocation would see 'quarry blasting' taking place closer to their homes.
One objector wrote: "Already when blasting occurs, I experience a notable shockwave at my home which has the effect of shaking the house and I can also feel a shockwave hitting me."
Despite objections, planners are preparing to recommend that the development should be allowed to proceed.
An opinion to approve will go to the planning meeting of the ABC Council when it sits next week.
It will be up to councillors to decide whether or not to accept the recommendation and it will then go to the full council sitting for further consideration before a final decision is taken.
Sign Up To Our Newsletter