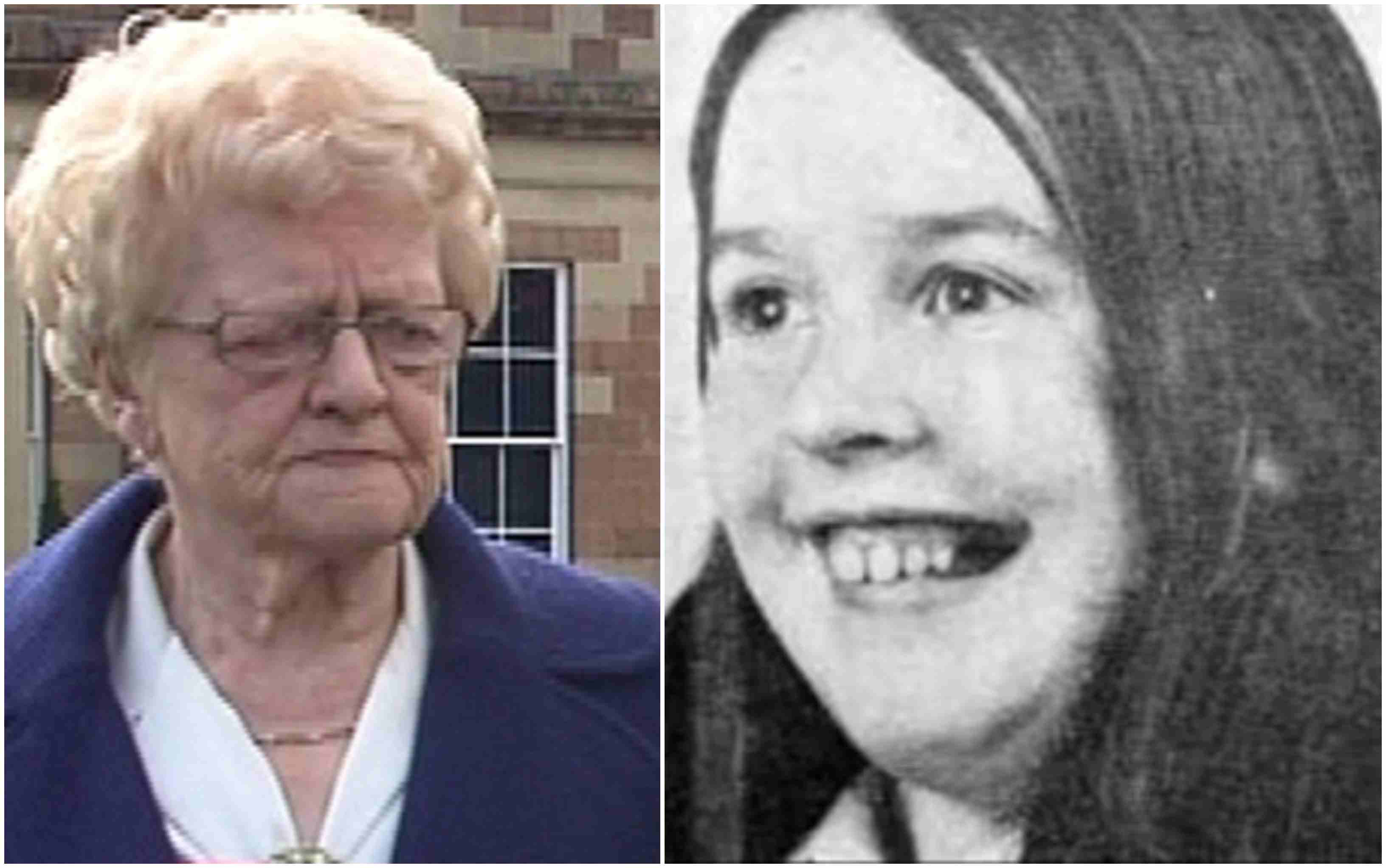 A Co Armagh mother will be laid to rest just yards from where her 12-year-old daughter was shot dead almost 43 years ago.
Mary O'Hare – mum of tragic Majella O'Hare – passed away at her home in Ballymoyer, Whitecross surrounded by her family on Tuesday.
Her daughter Majella was on her way to church on August 14, 1976, when she was shot twice in the back.
Private Michael Williams, of the 3rd Battalion Parachute Regiment, had claimed he was returning fire against an IRA sniper, an explanation accepted during his manslaughter trial in 1977.
However, following a long campaign for justice, led by Majella's grieving mother Mary, the Ministry of Defence issued an apology in 2011.
The Historical Enquiries Team said it supported the findings of the original RUC investigation which had found that Private Williams was not returning fire at a gunman.
A letter address to Mrs O'Hare corrected the Army's account and acknowledged the soldier's courtroom explanation was "unlikely".
A funeral notice said Mary, who was in her nineties, was pre-deceased by her husband Jim and beloved daughter Majella.
Deeply regretted and sadly missed by her loving family, daughters Marie, Anne and Margarita, son Michael, son-in-law, daughter-in-law, grandchildren, nieces, nephews, extended family, neighbours and many friends.
Reposing at her residence until removal on Friday morning at 10.30am, to arrive at St Malachy's Church, Ballymoyer for Funeral Mass at 11am, followed by burial in St Malachy's Cemetery.
Labour MP, Conor McGinn, who grew up in south Armagh paid tribute to a great family friend.
He said: "I am so sorry to hear about the death of Mrs Mary O'Hare from Whitecross. She was a woman of kindness, integrity and most of all a great family friend.
"Mrs O'Hare and her family suffered the awful injustice of her daughter Majella's killing; she was 12 years old when a soldier shot her in the back while she was on her way to the local church.
"I was proud to play a small part in getting the Government to apologise for the wrong inflicted on Mrs O'Hare and her family.
"I also want to pay tribute to another Whitecross man Eugene Reavey, who still seeks justice for his three brothers who were killed by the Glennane gang. The Reaveys deserve the truth and I will support them in seeking it.
"The Reavey and O'Hare families never strayed from the path of dignity, faith and compassion. I cannot adequately articulate how much admiration I have for them.
"To Mrs O'Hare's son Michael – my good friend – and the wider family, I can faithfully say that 'Ma' was what I call a 'quiet leader'."
Sign Up To Our Newsletter