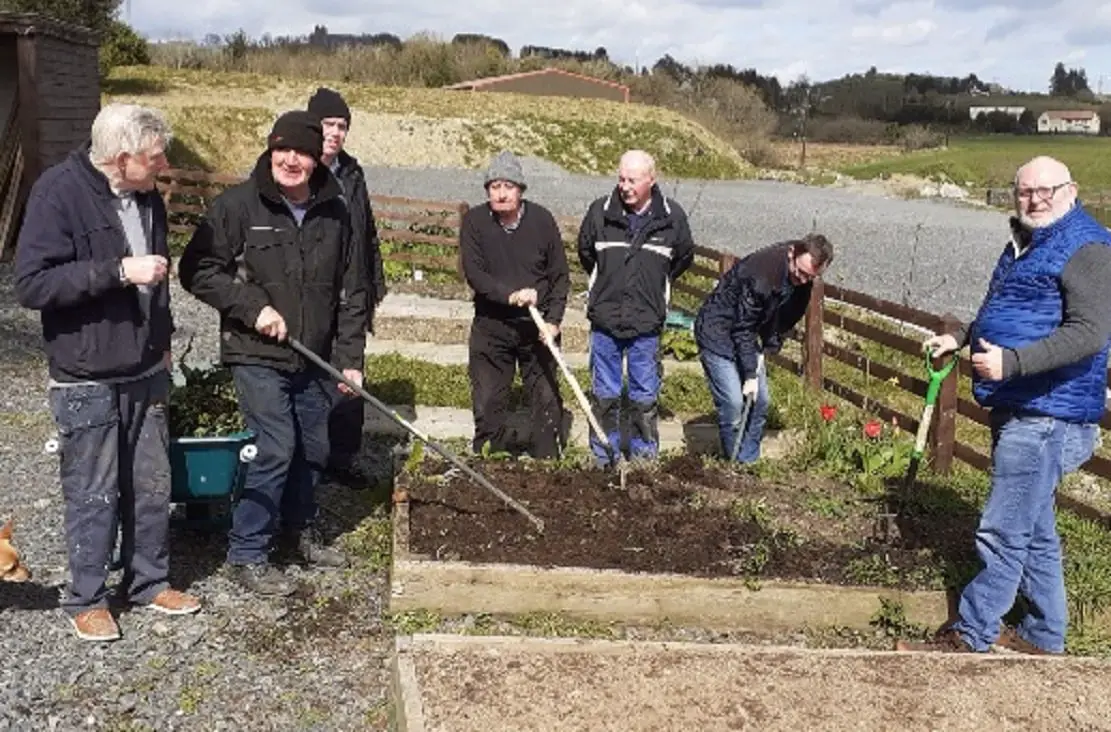 A project to revive the old Irish tradition of flax growing has started in Newtownhamilton.
'From Flax to Linen' is the brainchild of New Town Together Men's Shed.
The project, involving around 30 members, will last for one year and the entire process will be  documented along the way.
Starting off with just a few seeds, the aim is to produce a piece of linen, incorporating the men's shed logo, which will be framed and put on display.
Pete Haughey, who founded the men's shed in July 2019,  said the project began last week with work to dig a bed and prepare a small area of ground.
He explained: "The flax seeds will be planted at the end of March/beginning of April and at around seven weeks – about half way through the growing process – they should turn into a mass of beautiful, blue flowers.
"We'll be pulling the flax by the end of July/beginning of August and then it's put in a flax hole to rot, or 'rit' as it is called.
"You leave it in the water for nine to 14 days and when the fibres start to break down, it's ready to take out."
After drying, the flax will be put into bundles and taken by members to a mill in Lisburn after which the ladies' group, New Town Together Crafters, will transform the yarn into the final piece of linen.
"It's really to bring back the interest in flax farming in this part of the country," said Pete. "Every family depended on flax years ago, especially during the war years, and everyone grew flax which then went on to be linen."
The seed for the project was planted when Pete attended a gardening meeting in Rathfriland and met flax grower Leo Cullen, who gave everyone a piece. He has also agreed to be part of the project and provide some expert advice on growing.
"I have done a lot of research into it but there is a lot we still have to learn and we will be going to places like McConville's Mill in Dromore and the linen museums in Lisburn and Lawrencetown," Pete added.
"As well as being an interesting project, it's great for men to get out and about, especially for their mental health."
Funding has been provided by the Arts Council for NI and the project is being documented from start to finish by Pat Loy of Panther Solutions Today, Newry, who is also involved in another men's shed.
Meanwhile, South Armagh historian Una Walsh will also be visiting the men's shed to provide some useful insights into the history of the linen industry, and she also plans to include the project in her tours.
As part of the project, the men's shed will also be reviving another tradition – holding a flax pullers' dance once the flax is pulled – with some traditional music and a cup or tea.
Said Pete: "We are hoping the project will be of great interest to the people of South Armagh and further afield.
"It will be a very nostalgic journey back in time for the local farming community and will bring back memories of the flax growing days around the countryside."
Sign Up To Our Newsletter