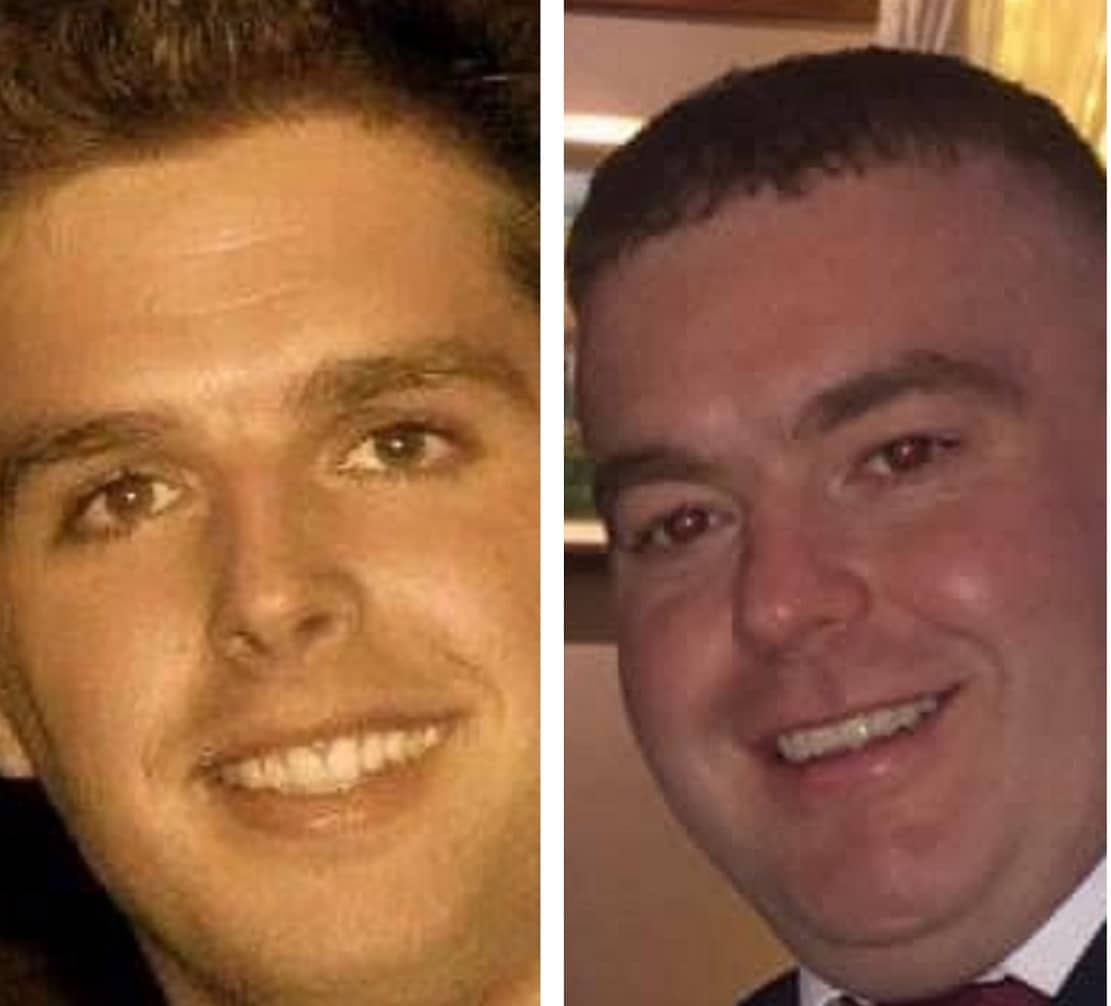 A South Armagh man will be taking part in a run next month in memory of two young men who died of Sudden Adult Death Syndrome (SADS).
Pat McGinn, from Camlough, will be one of a number of locals participating in the Great North Run half marathon in England on Sunday, September 11.
Pat will be raising money for a cardiac charity in tribute to Kevin Fegan from Camlough  who died suddenly aged 24 in 2010 and Jonathan Comiskey from the Green Road near Bessbrook  who died in 2018 aged 33.
He said: "Cardiac Risk in the Young (CRY) is a charity set up to raise awareness of the condition known as Sudden Cardiac Death or Sudden Adult Death Syndrome (SADS) . It also provides free counselling and support for families affected by sudden death or cardiac condition.
"Both Kevin and Jonathan died suddenly from heart-related conditions. I knew both of the lads and they wouldn't have passed you without a smile and an hello. Their deaths devastated their families and friends.
"CRY has given great professional medical, practical and emotional support to these and many other families impacted by this type of tragic death of a loved one.
"It will be a privilege to run the Great North to raise money to help it sustain its great work throughout Ireland and also, and in a very practical but appropriate way, remember Kevin, Jonathan and their family and friends who miss them every day."
Pat, who has taken on various challenges over the years for local charities, will be holding a bucket collection for CRY next Saturday, August 27 in Camlough village from 9am-3pm.
Asking people for their continued support, he said: "People are generous and have always been very supportive. The bucket collection is a nice way of raising a few pounds and getting people to talk about CRY, the issue of Sudden Adult Death Syndrome and health and wellbeing in general.
"If you're passing through the village, drive slowly, shout hello and drop a few coins into the bucket if you can."
Anyone wishing to make a donation can also contact Pat or the charity directly.
For more information on the charity, visit WWW.CRY.IE
Sign Up To Our Newsletter