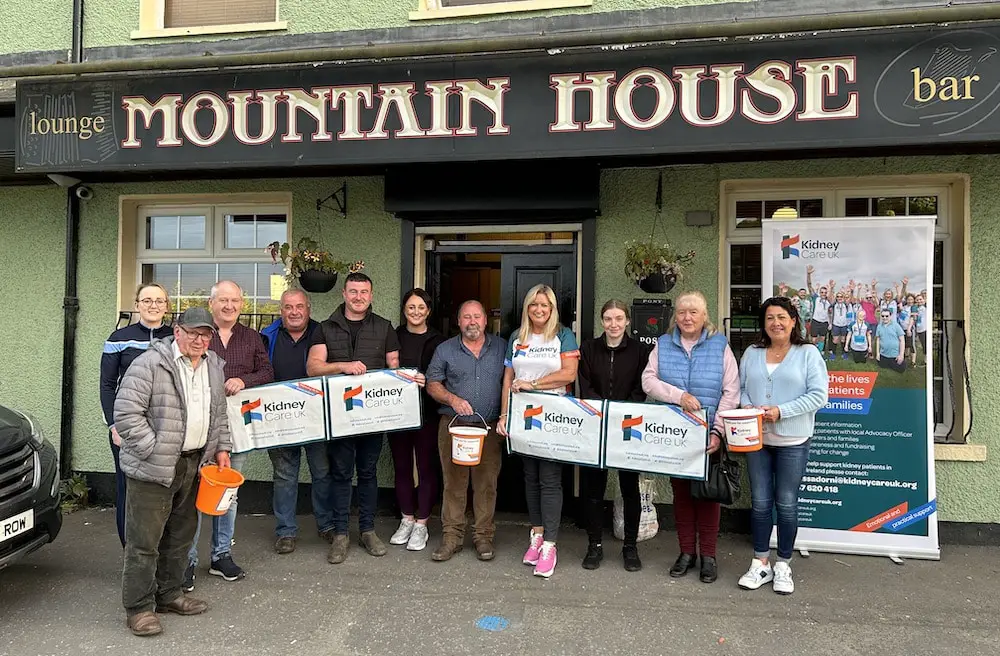 This year's Mountain House Tractor, Truck and Vintage Car Run is taking place on Saturday, September 2 in Belleeks.
Commenting organiser Gerry and Joey Lavelle of the Mountain House Bar & Lounge said: "This year's Tractor Run is going to be even bigger and better and we are greatly indebted to all our superb sponsors, our organising committee and everyone who helps to make this such a special day.
"This year we are delighted to raise funds to help the important work of Kidney Care UK as they support people living with kidney disease across Northern Ireland, including people attending the Renal Unit at Daisy Hill Hospital.
"Our tractor run is always a well attended occasion which brings the community together to have a good time as well as help to support a charity which makes a real and lasting difference in the community. So get September 2 in the diary and we look forward to seeing you there!"
Registration takes place at the Mountain House from 1pm, with the road run beginning at 2.30pm which is set to finish around 4pm. Everyone who attends is welcomed back to a bowl of Irish Stew served at 5pm followed by music and a raffle by Dan The Highway Man from 8.30pm until late.
Also commenting, Jo-Anne Dobson who is a living kidney donor and NI Ambassador for Kidney Care UK, said: "I want to say a huge Thank You to Gerry and Joey Lavelle, staff and local committee for helping to support local kidney patients as well as raising awareness about Kidney Organ Donation.
"None of the dedicated services we provide to kidney patients would be possible without the terrific support we receive from the heart of the local community and that's why it was truly humbling to join them recently as they put the final arrangements together for the Tractor Run.
"The Renal Unit at Daisy Hill Hospital holds a very special place in my heart as it is where my son Mark received his dialysis before I gave him my kidney just over five years ago.
"The Mountain House Tractor Run will enable us to continue to support local children, and adults who are living with kidney disease including funding the children each year to attend the Transplant Games. We also provide dedicated support including funding Shared Care nurses, Psychology Services and a Renal Counsellor in the Northern Trust.
"Once again thank you to everyone at the Mountain House. Please think about becoming a life-saver and have that family conversation about organ donation – we all have it in us to become a life-saver."
The Mountain House Bar and Lounge – 37 Newry Road, Belleeks, Newry BT35 7PB
Sign Up To Our Newsletter