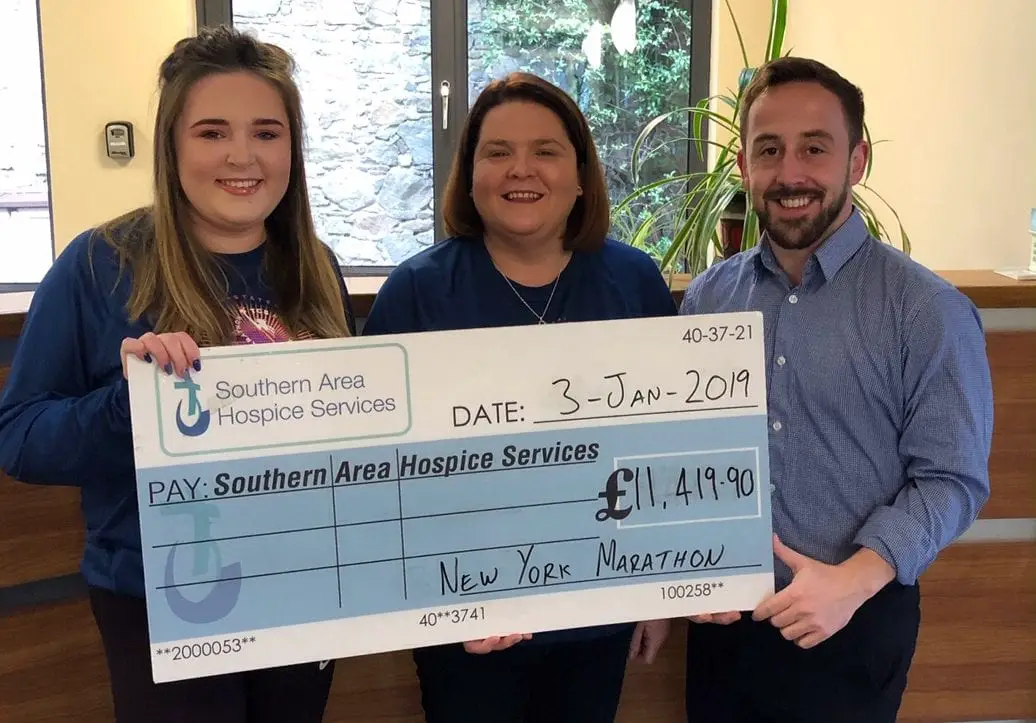 A south Armagh mother and daughter have raised over £11,000 for Southern Area Hospice Services after running the New York Marathon.
Camlough woman Joanne Sands and her daughter Seana participated in and completed the recent 26.2 miles run along with their brother Oliver.
It was a first marathon for the mother and daughter, while it was Oliver's tenth.
Both they and Oliver – who lives in New York – said the Marathon was a challenging but rewarding experience.
A cheque for £11,419.90 was presented to James  McCaffery, of the Fundraising Department of Southern Area Hospice Services.
Joanne thanked all who had sponsored and supported them in their Hospice fundraising events.
She said: "We had great support from many family and friends including our running/walking friends, Rita, Margaret and Ashling and the Hospice Fundraising Department.
"Myself and Seana would especially like to thank all who sponsored us in our various fundraising initiatives.
"The £11,419.90 raised was a fantastic amount."
Sign Up To Our Newsletter