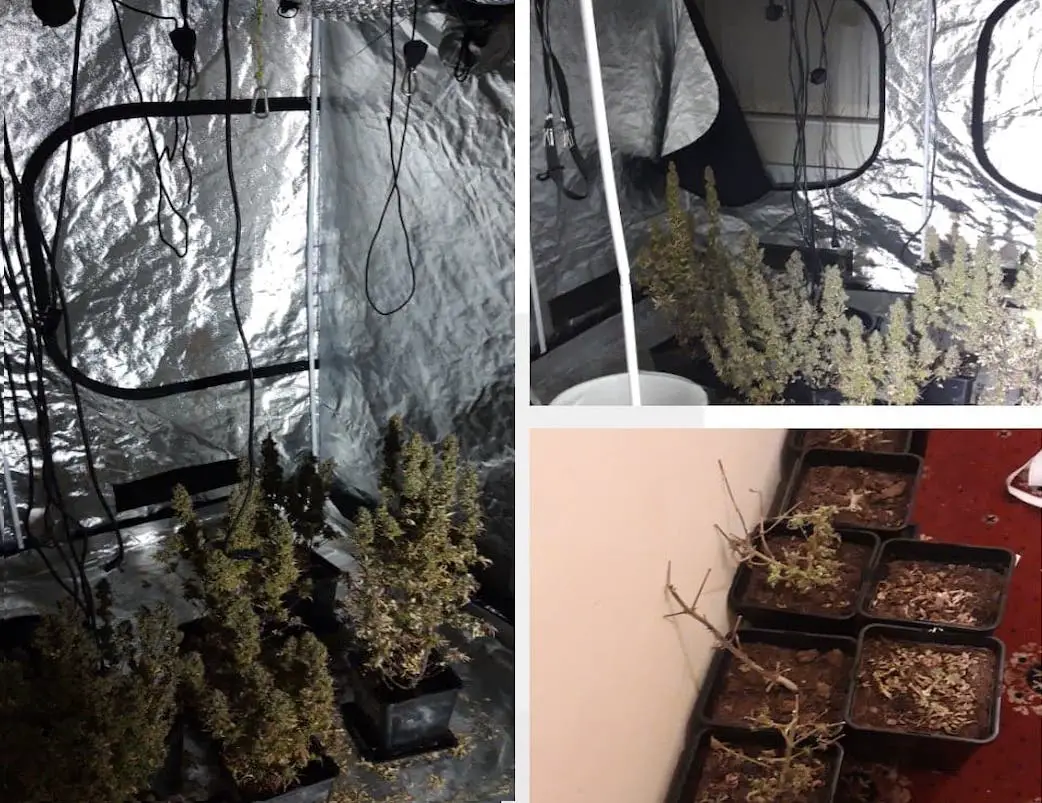 A man in south Armagh was re-arrested after failing to pay for a taxi home from the police station.
Officers then turned up at the property after a report was made by the taxi driver only to find a small cannabis factory operating out of the property in Newtownhamilton.
A PSNI spokesperson explained: "At the end of last month police in Newtownhamilton arrested a chap in the early hours of a Saturday morning.
"He spent the night in a cell and was released the next morning after being dealt with.
"He got a taxi from custody back home but didn't pay the fare. So the taxi driver rang us and we made some enquiries, the first one being calling at the chap's door.
"Lo and behold he answered the door and the officers were near knocked out by the smell of cannabis. The chap was arrested for making off without payment from the taxi and a search after arrest revealed a small cannabis factory and some redundant cannabis plants."
Police said the man was once again arrested for a number of drugs offences and the factory dismantled.
"This was a lucky find," the spokesperson said. "If you know about who is growing, selling and making drugs in this area please tell us and we will take action.
"Call us on 101, stop a Peeler in the street or call independent charity Crimestoppers on 0800 555 111 who guarantee complete anonymity."
Sign Up To Our Newsletter