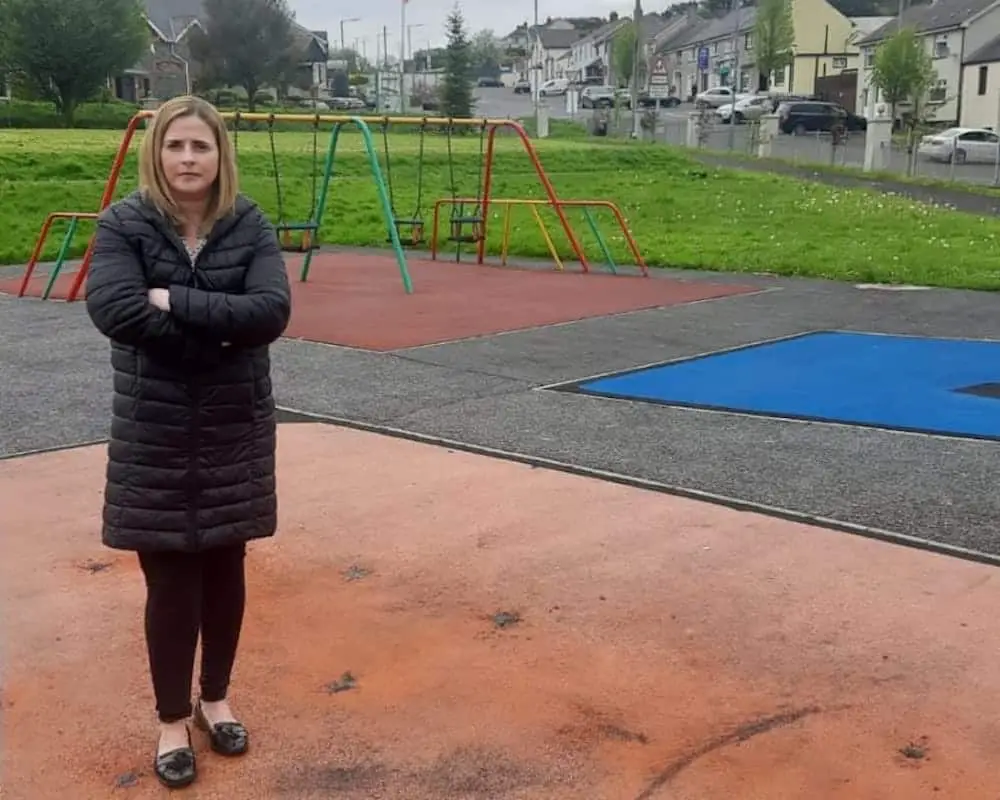 Council must prioritise investment in upgrading an outdated children's play park in south Armagh.
That's the view of Sinn Féin Councillor Oonagh Magennis who says the park in Belleeks was in such a way equipment was removed because of health and safety concerns.
The Slieve Gullion councillor said: "The council needs to prioritise investing in new play equipment for Belleeks play park.
"Residents have been requesting an upgrade to this play park for many years and have now been told that some play equipment has had to be removed for Health and Safety.
"While I praise the council workers moving to remove the outdated equipment before someone was hurt, it's unacceptable that the council have allowed this situation to go on for so long.
"It's also extremely disappointing that in order to replace the equipment, the decision has to wait until the next AHC committee meeting after the local elections on May 18 to see if the budget is available to replace them.
"The very real pressure facing public services, including our councils, is one of the real consequences of the savage budget forced upon the north by the Tories.
"As we come into the summer months it's important that local families have facilities in place in their communities for children and young people to play in.
"Sinn Féin will press the council to do all they can to make money available for investing in fit for purpose play facilities for Belleeks."
Sign Up To Our Newsletter