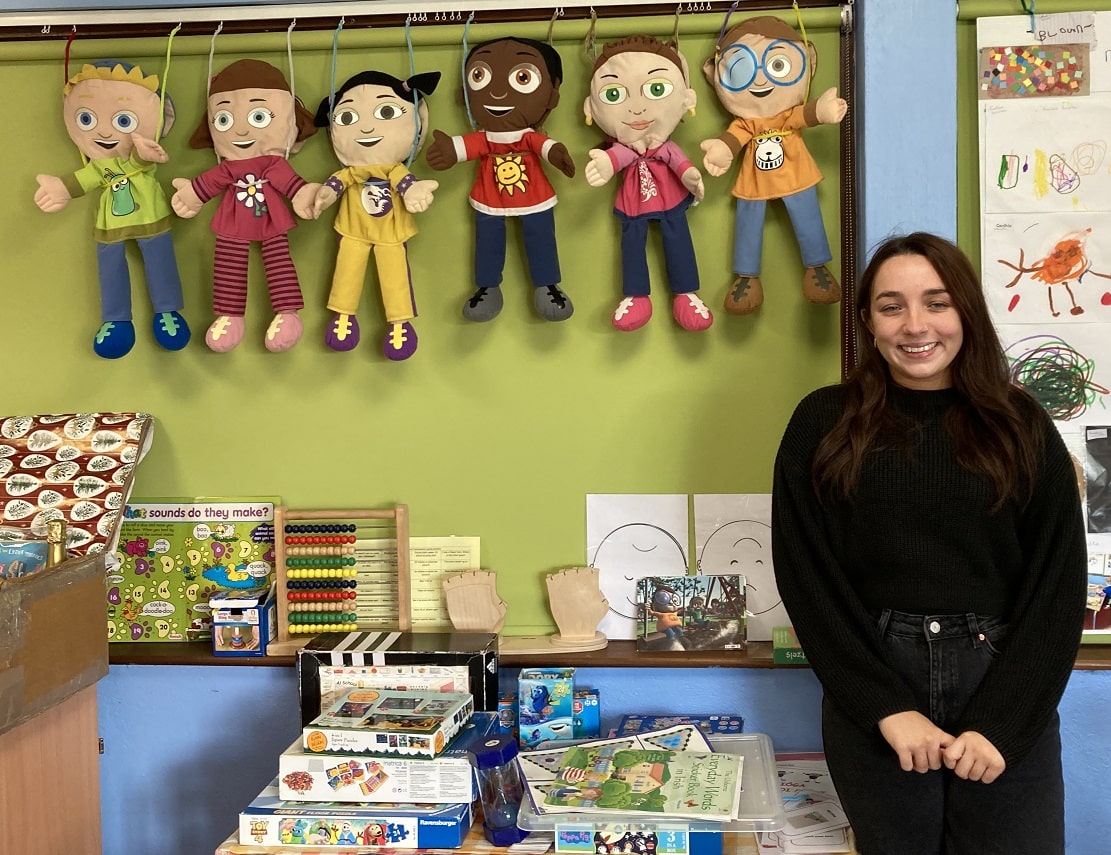 When South Armagh Irish speaker Bridie Ní Shúilleabháin graduated from university, she was all set to take up a language teaching job in China.
However, she soon shelved her plans when she was made aware of a new role right on her own doorstep.
Now, as language development officer with community group GaelPhobal Ard Mhacha Theas, the 23-year-old has found the job of her dreams.
Key to the post is working closely with her former pre-school Naíscoil an Chreagáin, based at Silverbridge Resource Centre, where she was first introduced to the Irish language.
"I get to be around all the people I want to be around and meet so many more, as well as helping out at the Naíscoil and the Gaelscoil which have given me so much," she explained.
The year at the Naíscoil proved a catalyst for what was to be a lifelong love of the language, with Bridie continuing her education at Gaelscoil Phadraig Naofa in Crossmaglen and the Irish medium unit in St Catherine's College, Armagh.
From there she went to Queen's University Belfast where she graduated with a degree in Law with Politics.
She said: "None of my family could speak Irish – my mum and dad had moved here from Coventry – and I was the first in my family to go to the Naíscoil.
"Then my two brothers and my sister followed me there.
"It's definitely a bit magic in the Naíscoil and the Gaelscoil. There's a real sense of community as well as all the extra opportunities you get, whether it's in sport, music or drama, and because it's just a small group of you, everybody joins in.
"You are so proud because you have this extra language skill. We were instilled with so much confidence, and told 'look at what you can do'."
Elaine's mum and dad Elaine and Liam, both talented musicians, run the Traditional Arts Partnership (TAP) and Bridie is also involved in traditional music and singing.
She said: "I am part of the bilingual Singing Circle group,  and I really look forward to it. It has brought me back to singing.
"It is amazing for people's confidence and gets them into music.
"There is an incredible community spirit in this area. The Irish language becomes your life and you just want to see it growing and being promoted all the time.
"Speaking Irish is so important. Not everyone is going to work in a job like mine, or be a teacher or work in radio. It's more about the opportunities it creates for you as a child and the confidence it gives you."
Irish medium schools provide children with the advantage of acquiring a second language, while delivering the highest standards of English language learning as a core subject.
Reading skills improve, with children who are bilingual learning to read more rapidly than their monolingual peers.
It is also easier to learn additional languages and promotes a greater tolerance of other cultures, due to cultural enrichment.
The proof, of course, lies with former pupils like Bridie and her peers who have not only gone on to fulfilling careers in a range of  disciplines but who, in the course of their education, have gained valuable life skills such as confidence and self-belief, and a plethora of fantastic opportunities.
With the admissions process for pre-school places having opened on January 10 – and remaining open until January 27 – now is the time for parents considering Irish medium education for their children to take that first step and find out more.
Anyone interested in sending their child to Naíscoil an Chreagáin is asked to send a message via the school's Facebook page or telephone 028 3086 0556 between 8.30am – 3pm to arrange a visit.
Sign Up To Our Newsletter