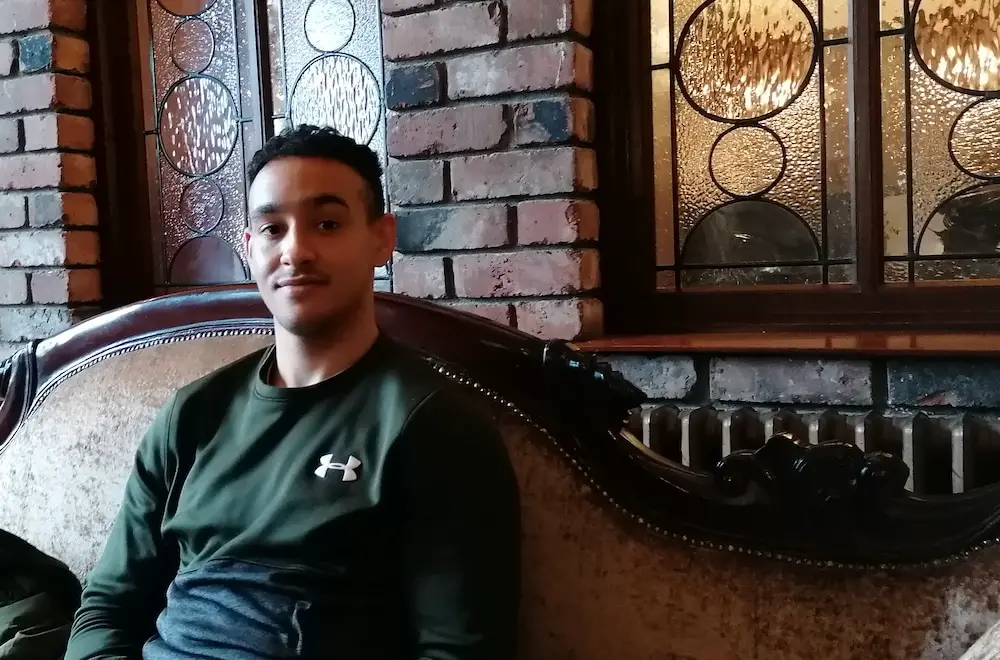 It was a year like no other, but with 2020 behind us, we can only look forward to a bright tomorrow and for Armagh GAA that also holds true.
Jemar Hall is one of the Orchard County's finest players. He is a breath of fresh air on and off the field, and also one of three county players who helped their club Forkhill to the Junior Championship title.
Jemar is a proud Forkhill native, but his athleticism comes in part from his American father Sherman, who was a basketball and NFL player, before taking up basketball and GAA coaching after moving here with his Armagh wife, who he met in the States.
Jemar is known for his speed, skill and bravery whether playing for club or county and while that in itself is more than enough, he is also a popular team member and is polite and charming company.
It's hard to imagine that he would have to endure racism, but Jemar has experienced it at times throughout his playing career, and he is frank and honest in his assessment of why it exists and how it needs to stop.
Armagh won promotion to Division 1, despite the Covid-related disruptions last year but they ended the season with a disappointing Ulster Championship defeat to Donegal.
For this episode of The I on the Ball, proudly sponsored by Blackhill Energy, we spoke to Jemar about his hopes for the county and his life and his career to date.
He has the greatest respect for Armagh boss Kieran McGeeney and has warm words for his teammates, who clearly have a close bond which has been accentuated during the pandemic.
While football kept a lot of people going over the past year, Jemar had plenty of other endeavours on the go. Along with fellow Personal Trainer and Armagh goalkeeper Blaine Hughes, he has started a new business aptly called H@H Performance, which offers individual programmes to athletes and the general public.
Jemar tells us how important exercise and sport is for mental well-being. How having the support of his friends and teammates helped him through some tough moments.
He explains how Armagh didn't do themselves justice against Donegal. And with a new Armagh kit, and new ambitions, why life in Division 1 is something to relish.
For all of this and more, listen below or subscribe and download here: Apple Podcasts – Google Podcasts – Spotify.
Sign Up To Our Newsletter