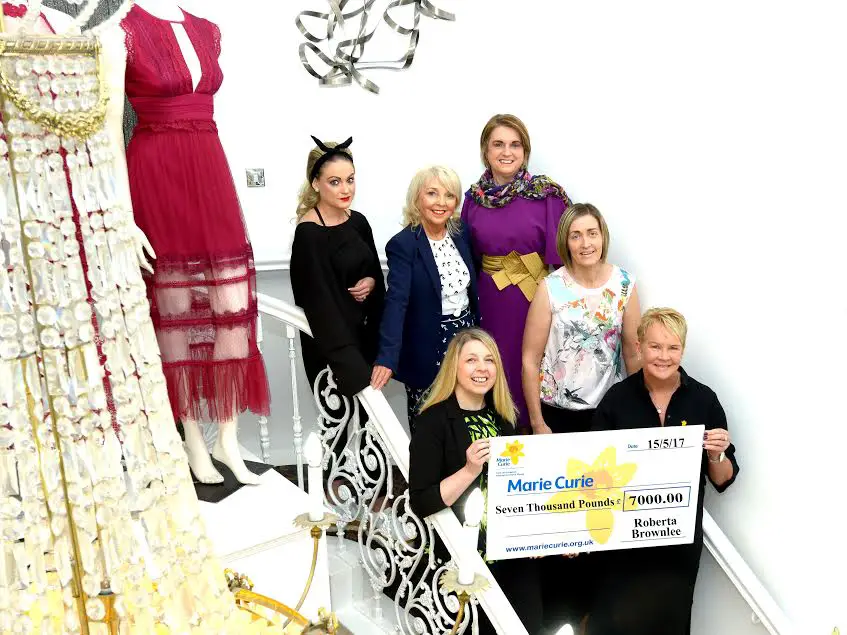 A stunning fashion show with an even more stylish result – £7,000 to be precise – and all for a fantastic cause!
Roberta Brownlee, Southern Trust Chairperson, and fashion store The Snooty Fox have handed over this remarkable sum after, Roberta hosted the Extravaganza Fashion Show at Hillsborough Castle.
It was all in aid of raising funds for the Southern Trust's 'Charity of the Year' – Marie Cure.
The glittering event took place in late March of this year and was attended by guests from the local and surrounding communities and staff from the Trust.
Roberta said: "I would like to take this opportunity to thank each and every one of you who has helped, donated and supported the fashion show in order to make this donation possible.
"A special thank-you must go to the Snooty Fox Dungannon for providing such fabulous fashion, Solo Dungannon for the glamorous accessories, James and Katie Patience for the beautiful harpist music and Hillsborough Castle for hosting the event in such a stunning setting.
"Marie Curie is such a worthy charity and together we have been able to donate money equivalent to 350 hours of free nursing care to people with terminal illnesses in their own homes, right across the Southern area."
Commenting on the Southern Trust partnership, Anne Hannan, Partnerships Manager at Marie Curie said: "This has been the charity's most successful partnership to date.  The Trust's staff have been very engaged and have gotten behind the partnership in such a huge way.
"A sincere thank-you Roberta for going the extra mile and putting on such a fantastic event which now brings the Trust's fundraising total to over £200,000! Well done, this is an extraordinary milestone for the partnership."
Sign Up To Our Newsletter