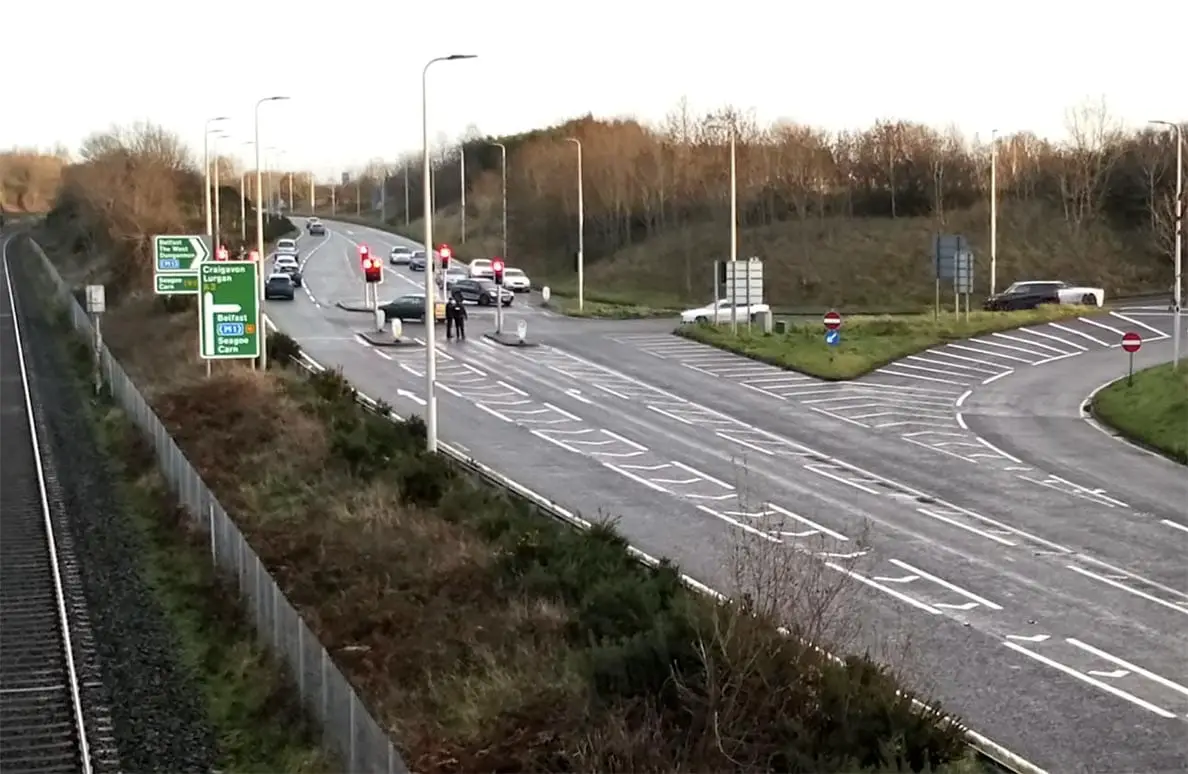 A Richhill woman who was spotted by police swerving on the road as she was eating her dinner whilst driving has been disqualified for six months.
Court heard that the 26-year-old is currently studying for a Masters degree in London.
Melissa Wright, 26, of Mullalelish Road, did not appear as she pleaded guilty to failing to produce her licence, failing to produce insurance and driving without due care or attention at Craigavon Magistrates' Court on Wednesday.
Court heard that on August 15, at around 10.45pm, police on patrol in Portadown, observed a Volkswagen Polo being driven erratically on the Northway.
They watched as the car swerved over the white lines and changed lanes without using its indicators.
Police signalled the car to pull over and spoke to the defendant, who had a bowl of food on her lap.
Wright stated that she was eating her dinner whilst on her way home from work.
The defendant was asked to produce her licence and insurance but failed to do so within the given time period.
Court heard that Wright had a limited record but had been disqualified from driving in November of last year.
Court also heard that the defendant was currently studying for a Masters degree in London.
Defence counsel stated: "This young woman made a foolish mistake, one in which we have all engaged."
District Judge Bernie Kelly dismissed this saying: "No, not from a bowl on your lap, maybe a bar of chocolate but nothing that would require you to look down away from the road."
She added: "This is apparently from someone who is at the height of intelligence in this country, one who is now undergoing a Masters degree."
The defence counsel added that after being stopped Wright had forgotten to produce her licence and insurance to police.
District Judge Kelly commented "this is atrocious" as she handed the defendant a six-month disqualification.
In addition, Wright was ordered to pay a fine of £400, along with the offender's levy of £15, within eight weeks.
Become a member
Support local, independent businesses by becoming an independent member.
Become a member