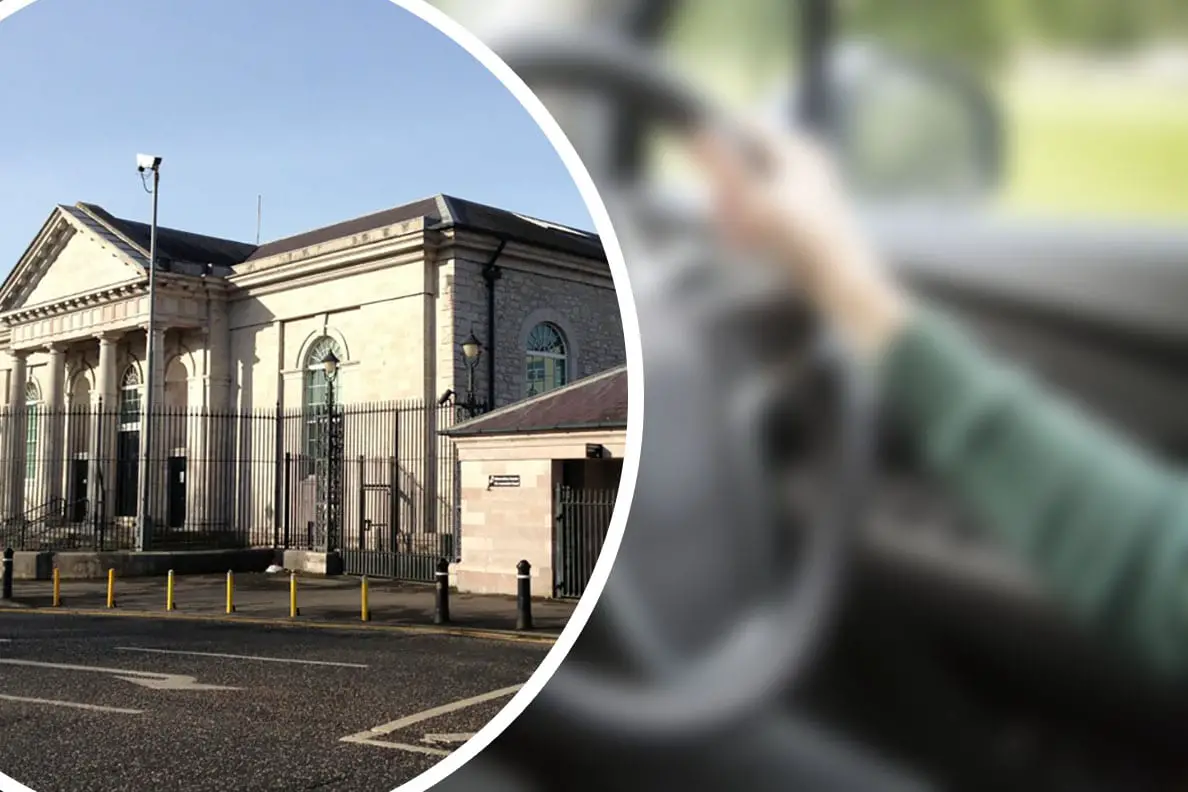 A Richhill woman who drove whilst almost three times the legal drink-drive limit has been warned by a judge to stay off the roads for two years or face three months in prison.
Yvonne Metcalfe, of Millview Park, pleaded guilty to driving with excess alcohol in her breath, taking a vehicle without authority, dangerous driving and driving without a licence or valid insurance.
The 49-year-old appeared at Armagh Magistrates' Court on Tuesday.
The court heard that on June 9, police found the defendant in a Toyota Avensis which was hanging off a grass verge on the Mullansilla Road, Armagh.
Officers noted Metcalfe appeared intoxicated and she was subsequently arrested.
Checks run by police showed that the defendant did not hold a driving licence and was not insured for the vehicle in question.
Whilst in Lurgan Custody Suite a breathalyser test carried out showed Metcalfe had 104mgs of alcohol in 100mls of breath – almost three times the legal limit.
Court heard a driver on the Corcreevy Road, Richhill, observed the vehicle at around 1 am, and saw a woman fitting the defendant's description behind the wheel.
He told police he saw her pull out on to the Portadown Road without any lights and hit a post.
The driver continued to follow her saying she swerved over the road, at some points mounting the footpath.
According to his report, she later collided with a sign and reversed backwards, narrowly missing an oncoming car.
During interview, Metcalfe admitted to driving the vehicle and taking it without the authority of the owner, who was the defendant's boyfriend.
She also told police that she could not remember anything from that night after entering the car.
Defence counsel said Metcalfe was "horrified by her actions".
He said that night her "boyfriend had called round and they had consumed a couple bottles of wine".
It was also stated that the defendant was on prescription anti-depressants and sleeping tablets at the time.
Defence counsel stated that Metcalfe had no explanation for why she took the car, adding that when she was found "she wasn't even wearing shoes".
Court heard the defendant had since sought medical help for her problems with depression and alcohol.
Deputy District Judge Des Perry commented: "The two most serious aspects of this offence are, you were nearly three times the legal drink-drive limit and the way in which you drove."
Metcalfe was banned from driving for two years and given a three month prison sentence, suspended for two years.
She was also ordered to pay a fine of £200, along with the offender's levy of £15, within four weeks.
Judge Perry warned her: "Get behind the wheel of a car in the next two years and you will serve that time."
Sign Up To Our Newsletter