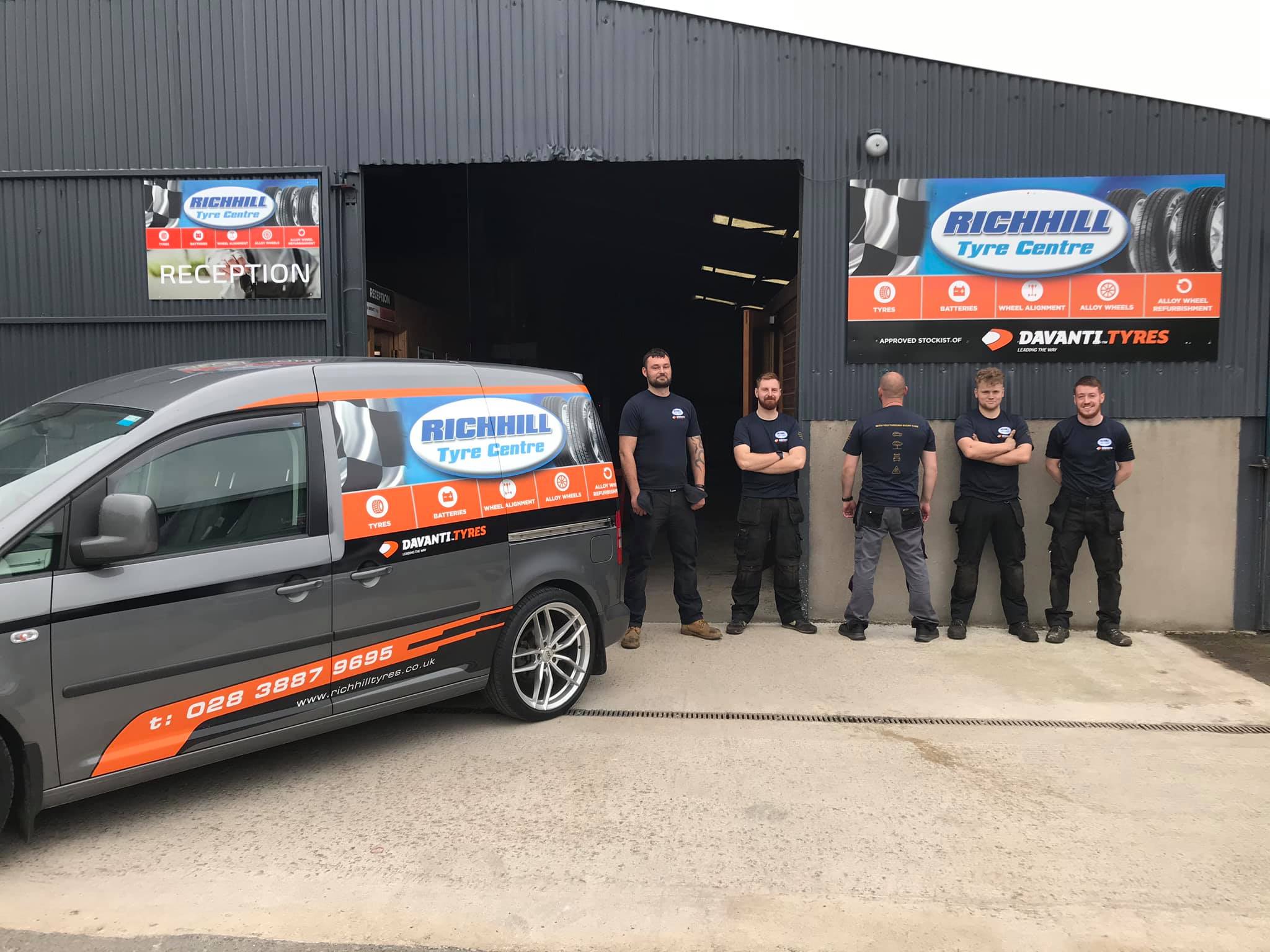 Richhill Tyre Centre are continuing their "Do Good Ways" with a pound – for every tyre sold between now and Christmas – being donated in aid of the Children's Ward at Belfast Royal Hospital, with a collection bucket also in their reception area.
During the pandemic, Richhill Tyre Centre continued to serve the community by ensuring essential workers and their vehicles were kept on the road – including the odd ambulance.
With less vehicles, the team embarked upon community service works and began a delivery service for those in need.
Richhill Tyre Centre have always made it a priority to offer 10% off for all NHS workers.
During 2020 they developed their vehicle servicing centre, heavily investing in new equipment and employing more local staff to meet demand.
They gave away hundreds of air fresheners in the summer with an honesty box to raise money for Action Mental Health.
They also ran a 'Nominate a Key Worker' campaign, with the winner receiving a £250 voucher to ease the stress they were all facing and are currently operating a complementary winter health check.
Their social media output from their marketing department has been captivating for those who were unable to leave their homes. Their slogan is 'With You Through Every Turn'  – how fitting is that!!
Their core business is: Tyre Supply & Fit; Allow Wheel Repairs and Sales; Vehicle Servicing; and MOT preparation.
Paul from marketing explained "We have focussed heavily during 2020 on developing the business in to a "one and done" solution for consumers, whilst utilising our social media platforms to offer support, humour and advice to those in need."
Richhill Tyre Centre have supported their community, so please continue to support them.
Head over to their Facebook page to enter their Christmas competition on Friday night.
Sign Up To Our Newsletter