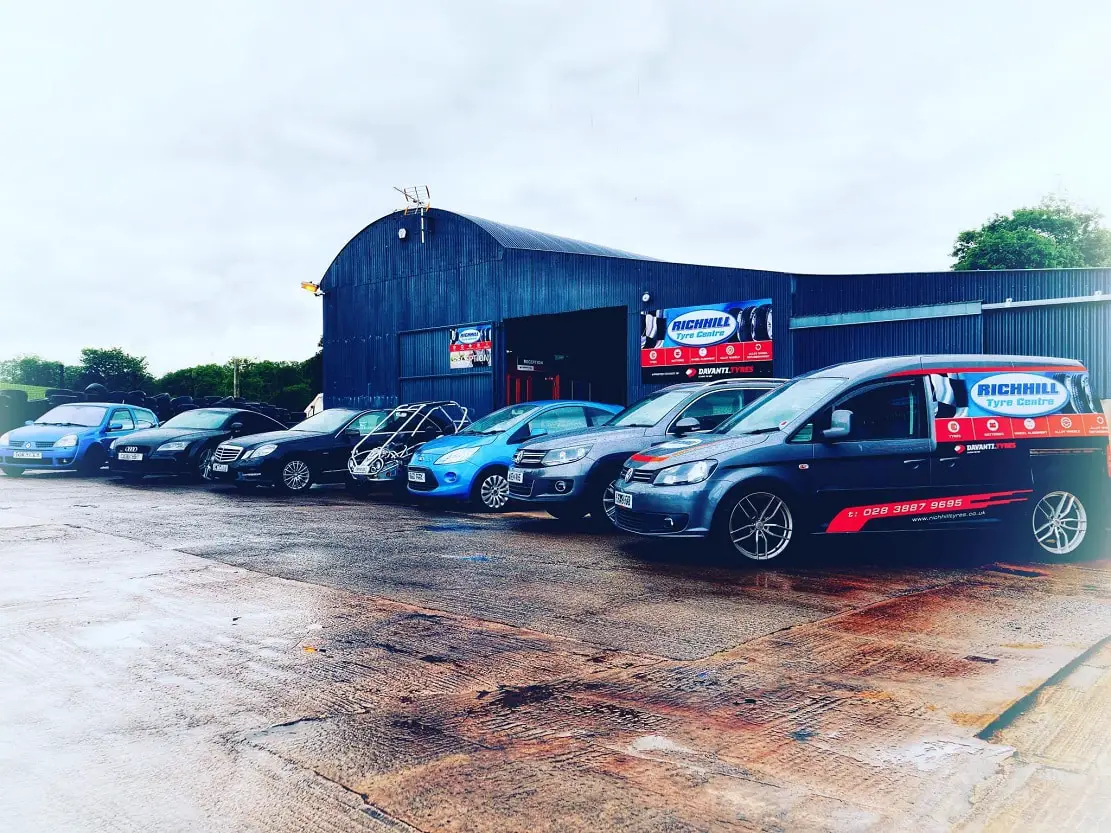 With the backdrop of 15 years of service to the Co. Armagh community, Richhill Tyre Centre are set to hold their third Annual Charity Car Show which promises to be an unmissable event for the county's motoring enthusiasts!
On Thursday, August 24, the Richhill Tyre Centre Annual Car Show will bring together a host of spectacular cars and motorbikes of all makes and models, all to raise thousands of pounds year-on-year for Belfast Royal Children's Hospital for Sick Children.
With a venue of Richhill Presbyterian Church, the show attracts hundreds of vehicles and spectators, along with BBQ food from the local butcher, coffee, ice cream and face painting!
Speaking on Richhill Tyre Centre's 15th anniversary, proprietor Michael Somerville commented: "Our aim is always to ensure customers old and new leave the yard with a safe vehicle and a smile on their face.  We strive to provide a fast, efficient and cost effective service for tyres, alloy repairs, fast fit, diagnostics and mechanical works.
"It's an absolute privilege to have served the community of County Armagh for 15 years.  Here's to another 15!"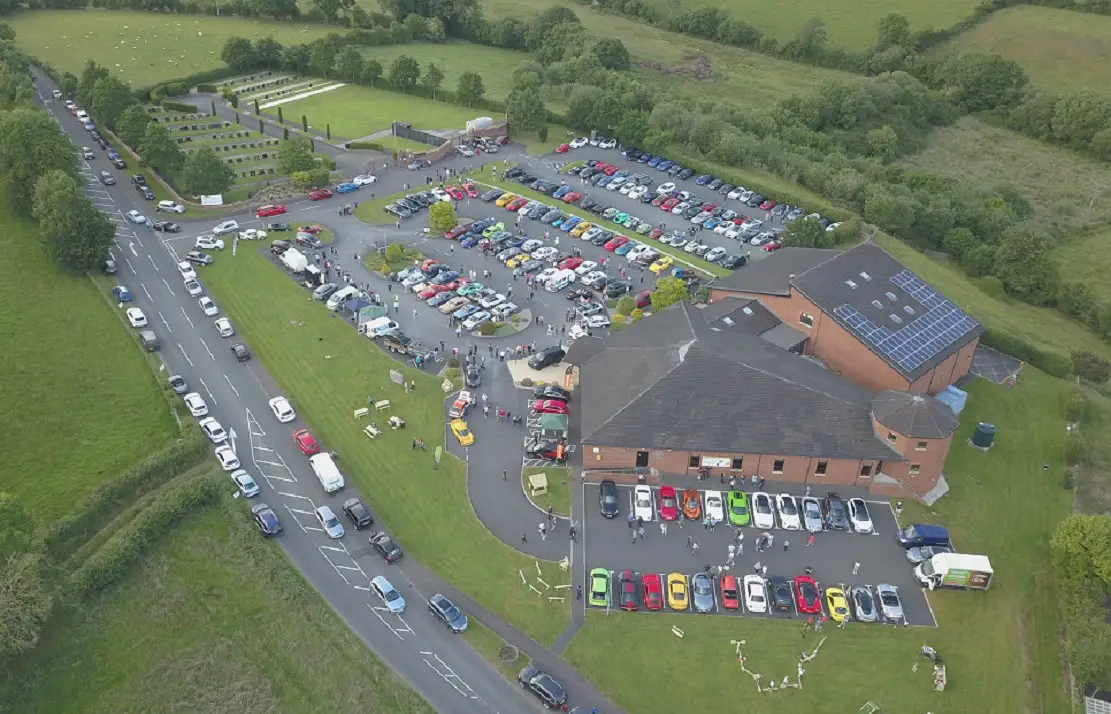 The story of Richhill Tyre Centre began back in 2008, when it was a tyre supply and fit business with a small workshop in Richhill village.
Michael set up the business following a career in drift car motorsport, where he competed at international level.
He wanted Richhill Tyre Centre to be a friendly and competitively priced tyre business with lots of choice for customers. His kind and friendly demeanour certainly attracted the customers as much as his professionalism, hands on mechanical knowledge and value for money on offer.
In 2016, Michael expanded the business to the current workshop premises at Mullanasilla Road on the main Armagh/Portadown Road.
Then in 2018, he invested heavily in business development with the assistance of a core team.  The fresh vision was to add a vehicle servicing division, now established as Richhill Auto Centre.  Serious investment allowed for a further two dedicated vehicle servicing ramps to be added, along with two full time mechanics and a reputation for excellent, honest and affordable vehicle servicing.
At the same time, the business took a fresh approach to marketing, with witty social media content and a brand new website.  The brand created their well known slogan "With You Through Every Turn" in recognition of their customer-focused approach combined with their dedication to vehicle safety and community engagement.
The COVID Lockdown hit hard but rarely did the team close the doors, keeping key workers, NHS staff and service vehicles safely on the road.
Michael and his team wanted to do more and with a bit more free time than normal, they began mapping out further community engagement strategies to raise monies for good causes.
And so, Richhill Tyre Centre Annual Charity Car Show was born…
It's hoped that this year's offering will build upon the successes of previous years. Back in 2021, the inaugural show raised over £3000 for the Royal Belfast Hospital for Sick Children!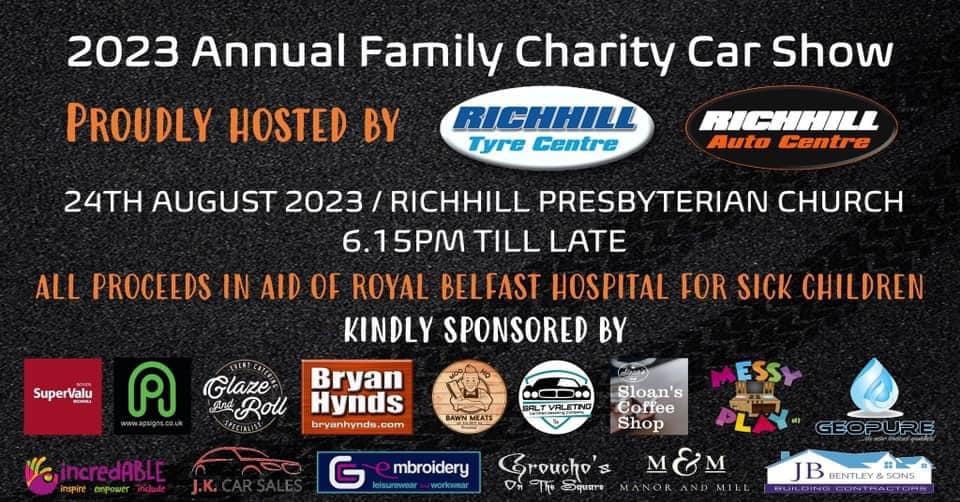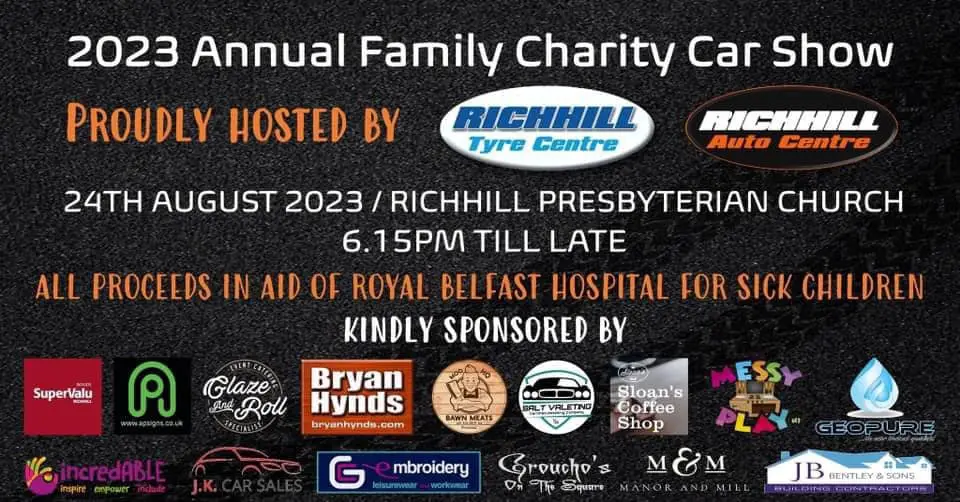 Sign Up To Our Newsletter