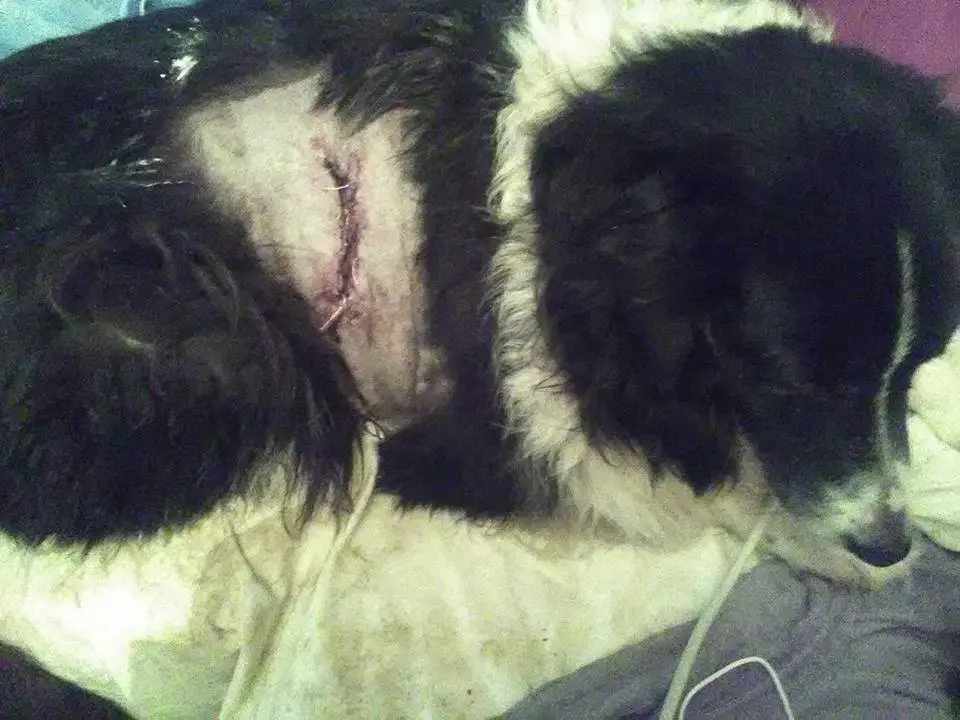 A county Armagh woman has spoken of her horror after her pet dog – who was on a lead – was hit by a speeding driver as she walked him earlier this week.
Rosemary Brady was out walking her dog Alfie near Richhill on Wednesday evening when he was struck but a car, and within inches of colliding with her.
In a state of shock, Rosemary began screaming for help, thinking her dog was dead, but to her astonishment the driver of the car failed to stop.
The incident happened on the Ahorey Road shortly before 7pm.
Fortunately Alfie survived the impact but was severely injured and required immediate veterinary treatment.
Understandably distraught, Rosemary said something needs done on that road before a child is injured, or worse.
She also hit out at the driver who she says didn't bother to stop, despite the damage it caused to his car.
Speaking to Armagh I she said: "The driver was flying down the road but that's nothing new out here; the speed some drivers go down this road is absolutely ridiculous.
"I'm not sure how Alfie survived but fortunately he has.
"It happened in a built up area so I started screaming for help, I honestly thought Alfie was dead."
She added: "It's only a matter of time before a child is killed on this road. There needs to be speed bumps or some form of traffic calming measures put in place before it's too late."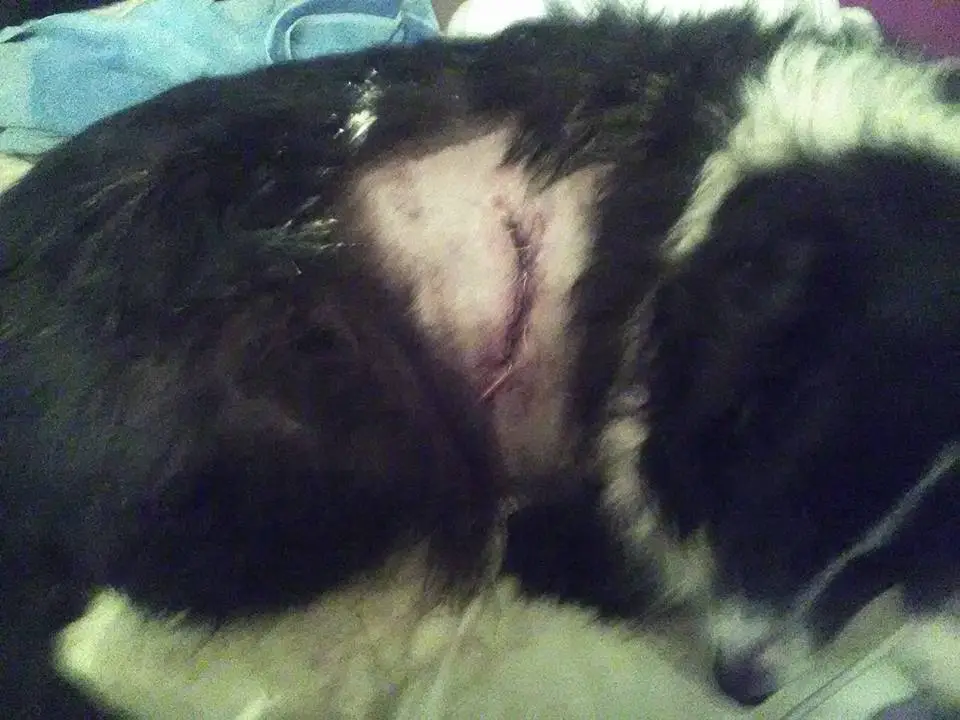 Posting in the immediate aftermath of the accident, she said: "Just to let the guy in the light blue ford know u left my beautiful collie with 50 per cent chance of survival an u better pray that he does as I'll hunt you down.
"And God help u it's not like my dog was out on his own or u couldn't stop u just chose not to. Shame on u what if it was a child the impact was that bad I've the parts of your car here."
She said the driver was driving a a blue/green coloured Ford.
"You didn't stop because the speed you were doing was ridiculous. You threw my dog right down the road but how do you explain the damage to your car?"
Posting photo updates on Alfie's condition, she added: "Just to let people see how my big man was left after how he was hit with a car that didn't bother to stop while I had him out for his walk.
"The person doesn't know what they hit and it may as well have been a person or a child. They need caught for this."
Sign Up To Our Newsletter