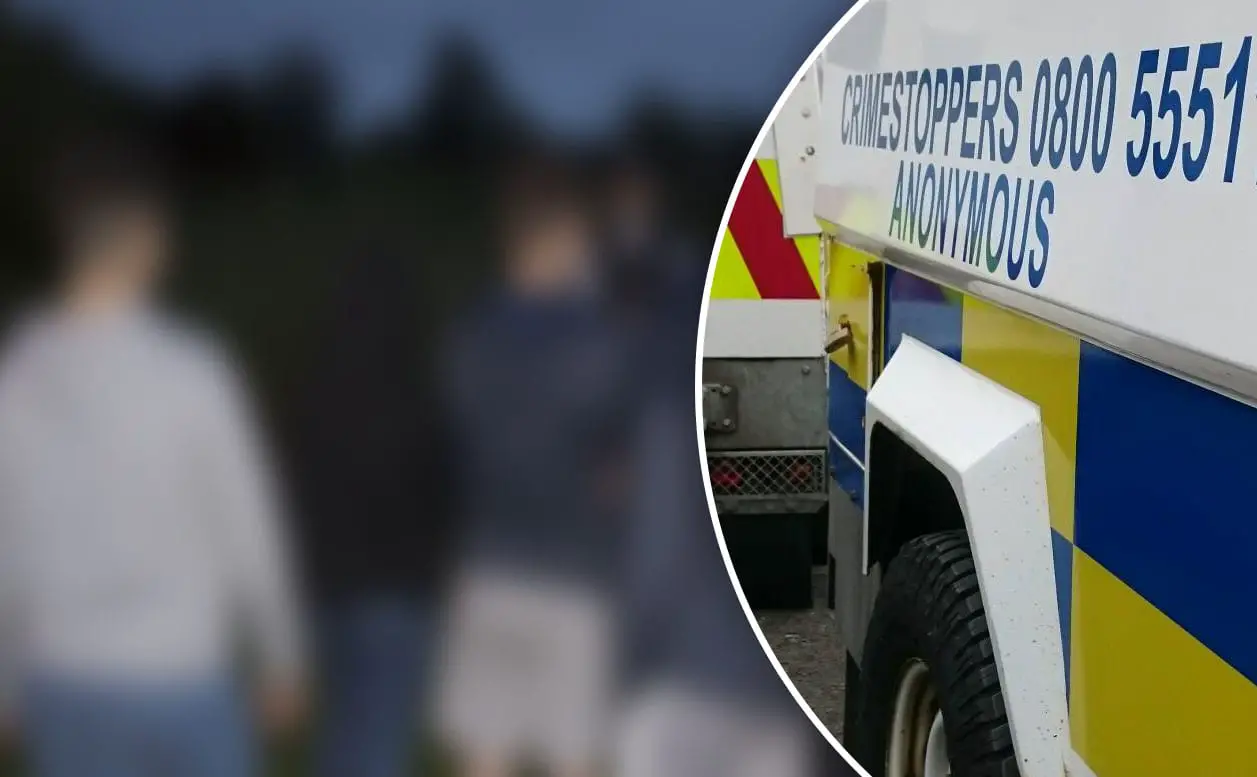 Three young people were arrested following a public fight in Portadown which may have involved up to 40 children and teenagers.
Concerns were also raised after reports that several adults watched on as the fight was broken up by police on Saturday night.
The incident happened in the Pleasure Gardens area of the town.
There were also reports that the fight was organised to a degree and weapons may have been involved.
Portadown DUP councillor Darryn Causby said: "Whilst a fight on that scale is abnormal, what is not abnormal is young people gathering in this area and other parts of the town engaging in anti-social behaviour.
"My concern is for the welfare of the young people and those involved.
"It has also come to my attention that there may have been a number of adults involved in this which is further cause for alarm regarding the safety of young people in that area.
"I will be seeking a meeting with the police to try and gather all of the facts in relation to this."
He continued: "Eighteen months to two years ago there was a similar issue and that was just frightening – it was largely fuelled by the consumption of alcohol and possible substance abuse.
"It's a major concern because Portadown, while we have our issues like everywhere else, we have quite a together town community and things are moving in the right direction in the area.
"It paints a picture of Portadown that is not accurate."
Mr Causby said a local church and community group have been working with the young people to try and help them, adding that he is "thankful" for their work.
He spoke of a number of occasions where they "intervened to prevent people going into the River Bann", as well as breaking up fights.
"It moves from place to place," he added.
"It is not unusual for a significant number of young people to be in the area at the weekend.
"My appeal would be to the young people, and to parents, to stay away from the area.
"Young people are going out in the middle of the day. Parents must know as this has been going on for some time.
"Several months ago a young person under the influence of alcohol fell into the river. There's a risk here for their safety."
Police have also urged parents to "call their kids and find out where they are" after the "large group of kids/teenagers" were "fighting and involved in antisocial behaviour".
A PSNI spokesperson added: "It's believed a crowd of between 30 and 40 was present.
"Three males were arrested and subsequently released on bail pending further enquiries.
"Do you want the next arrest or victim to be your child? The repercussions of this behaviour could have life-changing implications."
Sign Up To Our Newsletter