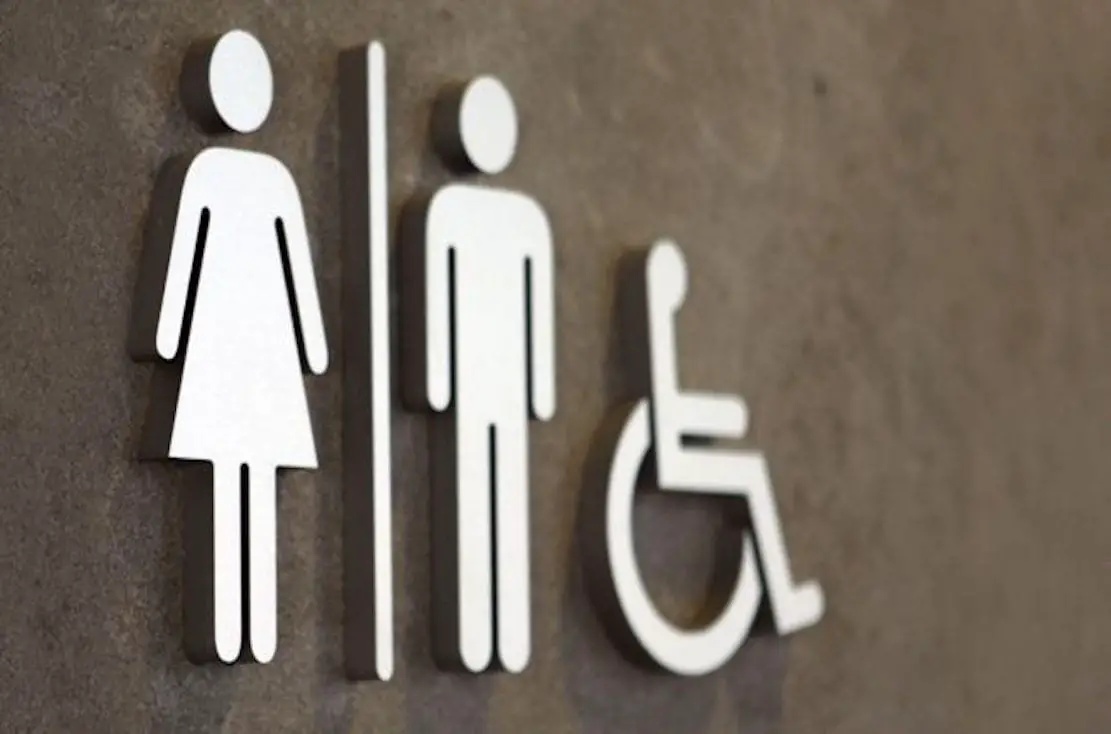 A County Armagh woman, who suffers with a debilitating and chronic bowel disease, says she is now unable to shop in her local town because a lack of toilet provision left her feeling "humiliated" on a recent visit.
The woman, in her 20s – who did not wish to be named – said the situation around toilet provision in shops and other facilities was not just a problem for Portadown but right across Northern Ireland.
She is urging our local councils and shops to become more aware of the fact that people are struggling with "hidden disabilities and these difficulties are adding unnecessary suffering to members of our local towns and villages".
"There needs to be more done urgently to improve these services for people with disabilities and the wider community in general," she said.
Reaching out to Armagh I to highlight the issue in Portadown, the woman described the desperate situation she found herself in recently.
"I am a young person under the age of 30 who has been struggling with a health condition for quite a long time now and, like many people who suffer with bowel and bladder diseases, I am finding it increasingly difficult to spend time within my own local towns given the poor access to facilities that seem to be open.
"I would like to highlight one recent experience, however, it is by no means the first time this has occurred. I suffer from a chronic bowel disease that falls under disability criteria and its something that I struggle with on a daily basis at times."
She explained that in order to carry out her normal activities she elects to shop within the local Portadown area.
"I have always tried to help the economy in my local high street shops rather than go further afield," she said.
"On Tuesday past I encountered one of the worst experiences I have suffered as a result of my condition. I was shopping in Portadown and was going through a very bad flare up of my condition.
"I had started off getting my groceries in the new Lidl store when another flare up occurred and after making a frantic dash I discovered that all the public toilet facilities in the store were closed.
"With my condition comes excruciating pain and an urgency to find a bathroom. I rushed from Lidl into the High Street Mall and was again met with the same problem. There were no public toilet facilities for use anywhere in the building. All facilities were locked and signs on the doors advising the public that they were closed and not able to be used."
She continued: "It is very hard for those who do not suffer from these conditions to understand the seriousness and difficulties that can be caused by facilities not being accessible. I had to leave the High Street Mall and in torrential rain try and make my way to the very top end of Portadown on my feet to try and get the use of a public toilet.
"Our main shopping centre toilets are closed, our store toilets are closed. In some towns there is only one toilet to cater for a huge footfall of people."
The woman says she wants to raise awareness of the impact this has on "not only the physical health of someone with these conditions, but also the emotional and mental wellbeing also".
She added: "I was left absolutely humiliated in front of other shoppers and it has left me feeling unable to use my local town for essential shopping purposes. This isn't just something that is happening within ABC council area, it happens all over Northern Ireland.
"There are a huge number of people living in our districts with hidden disabilities that require the immediate and urgent need of bathroom facilities and unfortunately there are also those that are wheelchair bound or have physical limitations that simply could not make a dash from one end of a town to the other.
"I would like to ask our local councils and shops to become more aware of the fact that people are struggling with these hidden disabilities and these difficulties are adding unnecessary suffering to members of our local towns and villages. There needs to be more done urgently to improve these services for people with disabilities and the wider community in general."
Sign Up To Our Newsletter