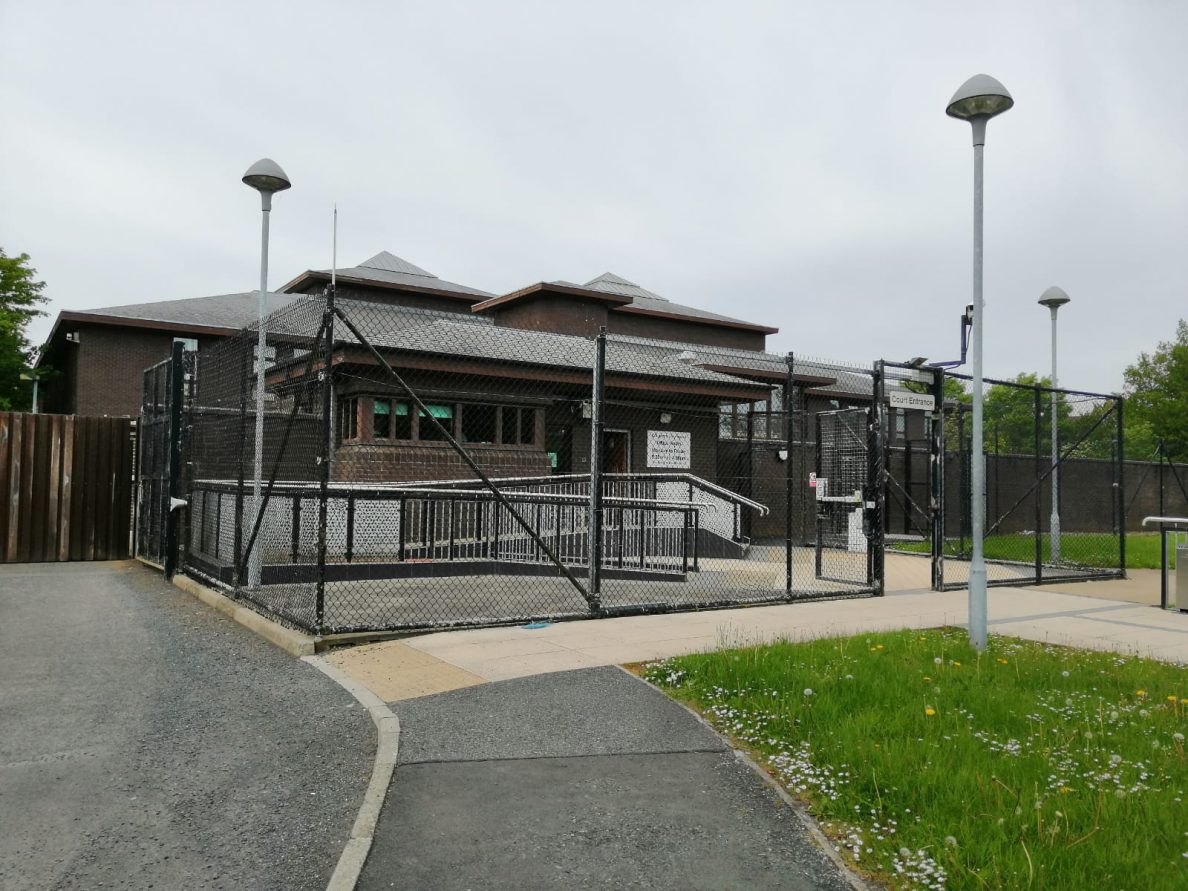 A Portadown woman who assaulted a mother, daughter and grandmother has been handed a suspended prison sentence.
The 47-year-old's barrister told the court the defendant had "learned a very valuable lesson to keep her mouth shut".
Patsy Day, of Tandragee Road, pleaded guilty to three counts of common assault, assault on a police designated person and disorderly behaviour at Craigavon Magistrates' Court on Friday.
It was previously heard that on July 4, police received a report of an assault on a mother, daughter and grandmother outside Judge's shop on the Ashgrove Road, Portadown.
The defendant had been driving a car with the mother and grandmother inside.
The daughter had been speaking to the mother through the window of the vehicle, when Day made off at speed before turning and driving at the daughter.
The mother then got out of the car and started to remonstrate, at which stage Day punched both her and the grandmother.
Day got back into her car for a short period before getting back out and pushing the mother to the ground.
She was subsequently arrested, and whilst in custody, became aggressive and pushed a detention officer.
During interview, the defendant admitted driving at speed at the daughter.
She acknowledged she had a scuffle with the other two injured parties but claimed they had started it and she was pushing them away.
Day also apologised to police for her behaviour which she said was out of character, putting it down to existing pain and the stress of being arrested.
Defence barrister Joel Lindsay stated: "She has apologised to the police as she accepts that they were just doing their job.
"She has been assessed as having a low likelihood of reoffending and has one relevant entry but that dates back to 1999."
He continued: "Ms Day does not take this lightly. There has been nothing since. She has learned a very valuable lesson to keep her mouth shut."
District Judge Bernie Kelly said: "This is a difficult sentencing exercise. You have ruled out community service due to pain but there is nothing in your criminality which could be addressed by probation."
Day was sentenced to three months in prison suspended for two years.
Sign Up To Our Newsletter