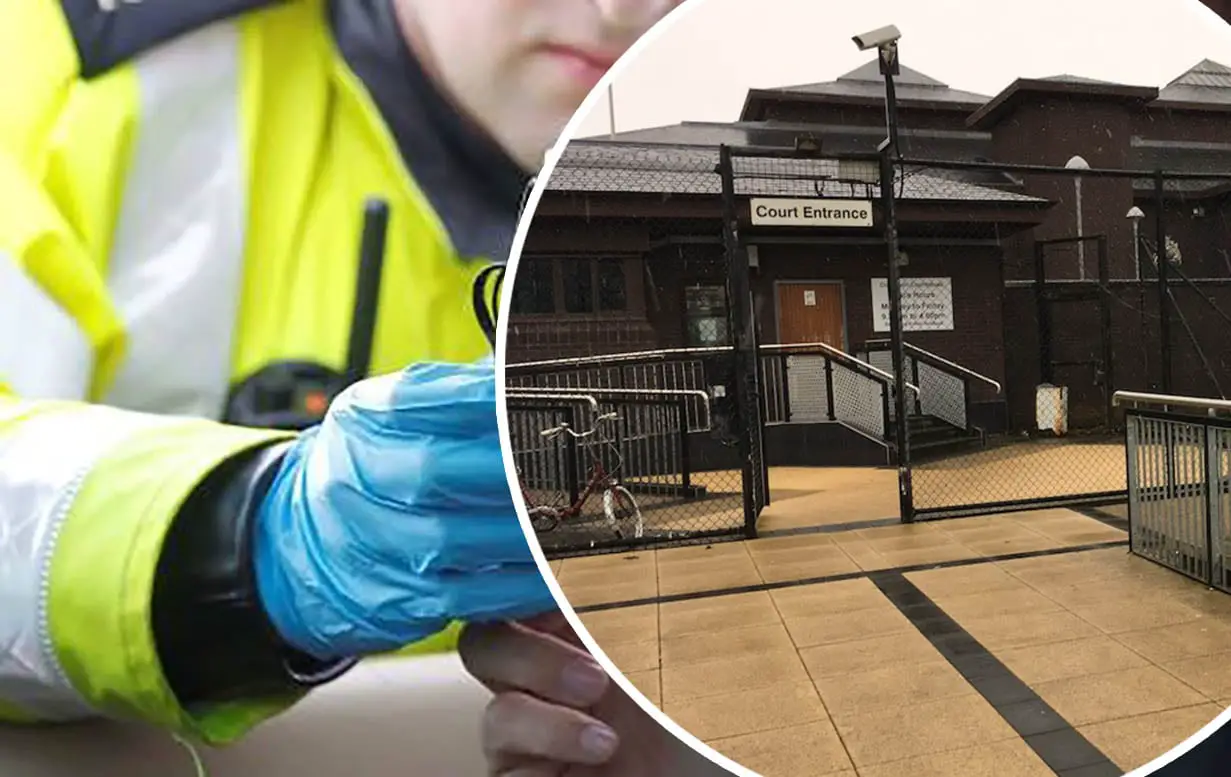 A Portadown woman who abandoned her car in the middle of the road in front of police was found to be twice the limit.
Court heard the 44-year-old denied drinking before getting into the car saying she consumed "the best part of a bottle of red wine" and a beer after getting out.
Asta Kaspariene, of Clendinning Way, pleaded guilty on the day of contest to driving with excess alcohol at Craigavon Magistrates' Court on Wednesday.
Prosecution outlined that on May 15, at 8pm, police were called to a welfare check at an address on Clendinning Way, Portadown.
Upon arrival, officers spotted an Audi Q5 parked in the middle of the road a short distance from the address.
A woman in the car looked at police before getting out and walking towards the garage of a neighbouring property.
Police attended the address in question but there was no answer.
When they returned, the car was still abandoned in the middle of the road at an angle.
The window was down, a pair of house keys and two unopened bottles of wine were observed inside.
Police noted that the car was not locked but there were no ignition keys.
After gaining access to the property, officers found keys for the car which they moved to a safer place but there was still no sign of the defendant.
At 9pm, more police arrived and shortly after Kaspariene was spotted standing outside the property.
One officer identified her as the driver of the Audi, but commented she had a different top on and a different style of hair.
The defendant was disorientated and smelled of alcohol. A preliminary breath test was conducted resulting in a fail.
She was taken to Lurgan Custody Suite, where an evidential sample taken here gave a reading of 70mg of alcohol in 100ml of breath – twice the legal limit.
During interview, Kaspariene stated she had been in Belfast for the day and had come back home between 7pm and 8pm.
She claimed to have consumed the best part of a bottle of red wine and a beer at a friend's house after parking up but denied drinking prior to driving.
Defence counsel stated: "She instructs that she simply panicked. She has had difficulties with her partner for a number of years and she has been advised by social services not to be in the house when he is present."
District Judge Amanda Brady commented: "I am not going to disqualify you for the minimum given that you were twice the legal limit."
Kaspariene was disqualified for 15 months and was ordered to pay a fine of £200, along with the offender's levy of £15, within 15 weeks.
She was certified for the drink driving course which would see her ban reduced by one quarter upon completion.
Sign Up To Our Newsletter