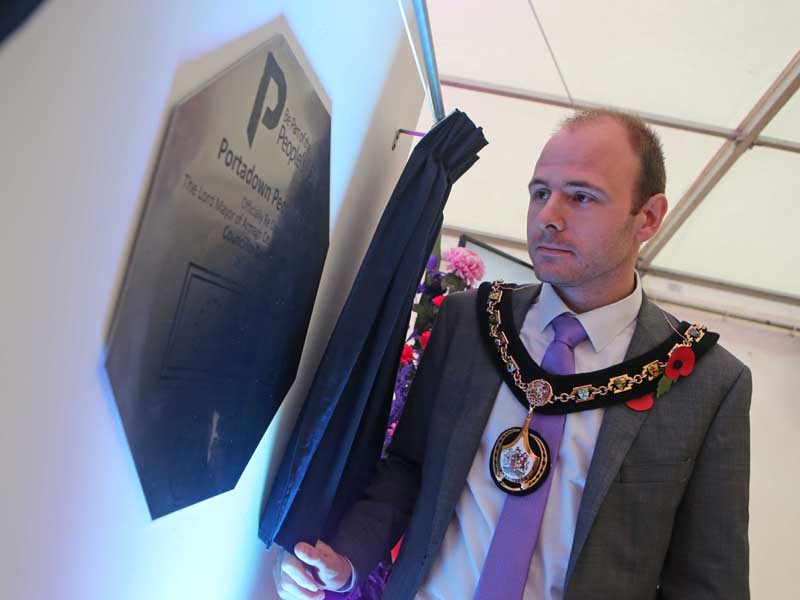 The DUP have taken the first two seats in the Portadown DEA.
Darryn Causby and Sydney Anderson fulfilled their first preference vote quota, which was set at 1,604, with the former a clear poll topper with just over 2,000 votes.
Sinn Fein's Paul Duffy is also returned with 1,675 first preference votes, just 21 shy of the new Councillor Anderson.
The Ulster Unionist's Julie Flaherty performed well with 1,512 and should be elected on the next count.
Lavelle McIlwrath gathered an impressive 866, which should see him be as the second new face for the DUP in Portadown – giving the likelihood of transfers.
Independent councillor David Jones could be set to miss out having collected just 266 votes – the second lowest tally – behind UKIP's David Jameson.
Arnold Hatch is another sitting councillor that could be sweating on a return to Council but the next few hours will tell a tale, as transferred votes become crucial at this stage.
Confirmation of the first preference votes. Anderson, Causby and Duffy elected at first count. Follow live updates @ArmaghI #LocalElections2019 pic.twitter.com/7ZC7xJzI1C

— Conor Neeson (@ConorNeeson) May 3, 2019
Follow our live blog here for all the latest as it happens.
Anderson, Sydney DUP 1696 (Elected)
Causby, Darryn 2077 DUP 2077 (Elected)
Duffy, Paul Sinn Fein 1675 (Elected)
Flaherty, Julie Ulster Unionist 1512
Foster, Darrin Traditional Unionist Voice 547
Hatch, Arnold Ulster Unionist 506
Hutchinson, Emma Alliance Party 570
Jameson, David UKIP 149
Jones, David Independent 266
McIlwrath, Lavelle DUP 866
McNeill, Eamonn SDLP 967
O'Dufaigh, Callum Sinn Fein 392
Sign Up To Our Newsletter