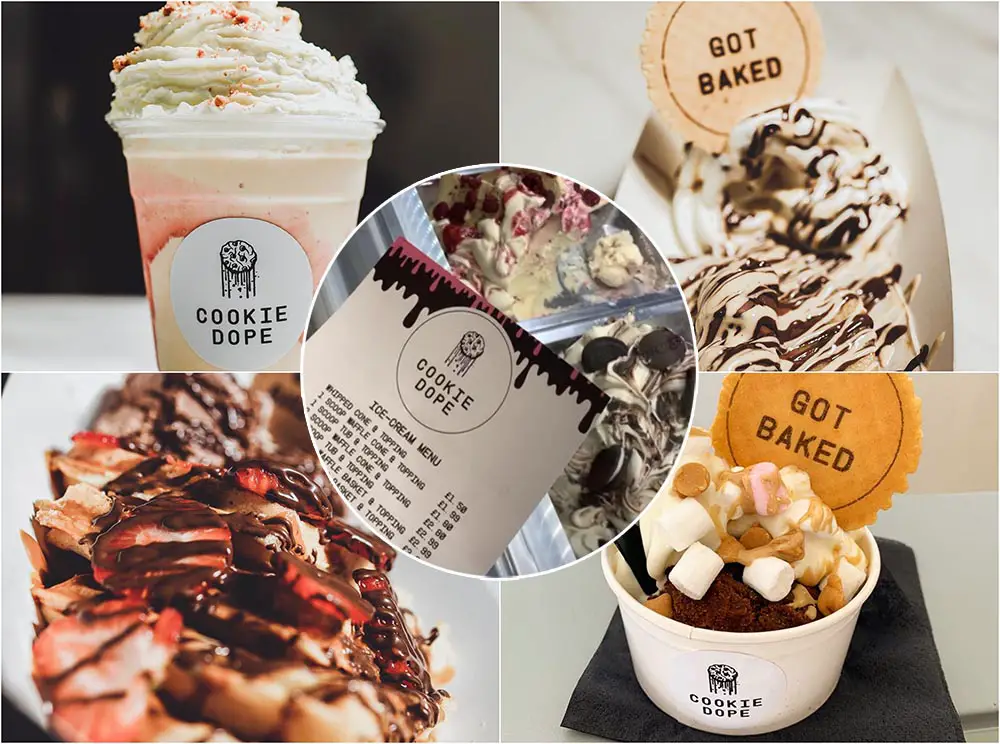 Let's face it, we all need a little happiness in our lives right now and those crumbs of comfort have just arrived in Portadown – quite literally.
Cookie Dope –  a cookie dough and ice cream bar – has just opened on Bridge Street in the town and it's an altogether different concept, and one we've all been waiting for!
Forget everything you thought cookies were before, because this place has taken it to a new level.
Cookie Dope will satisfy those cravings seven days a week, from 2-9pm on weekdays and 1-10pm at the weekend!
And already the new offering has been whipping up a storm with queues down the street just to get a taste of the action.
If you're a dessert lover, you are in for a serious treat – and if you're not, you'll soon be converted.
For more amazing desserts and a wonderland of crazy pairings, check Cookie Dope out on Facebook here, or Instagram here. Or pop along to 98 Bridge Street, Portadown to see what all the fuss is about. Don't forget – Christmas vouchers are available in store. And keep an eye out for a delivery app launching soon…
Sign Up To Our Newsletter