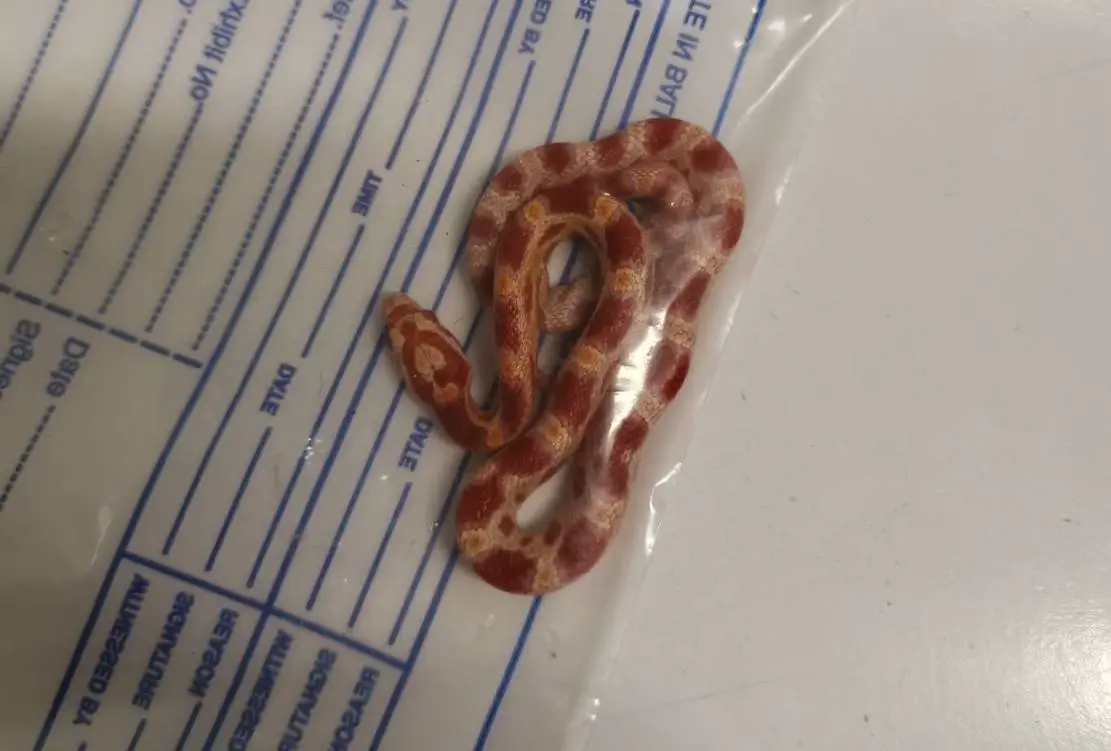 We've had snakes on a plane, snakes on a train…but what about snakes of Killycomain?
This snake (pictured) was spotted by two men in the Ulsterville Park area of Portadown on Monday night.
Police attended the scene and quickly apprehended the AWOL snake.
"Came across a couple of suspicious males in Ulsterville Park, Portadown last night," a PSNI spokesperson explained.
"Stopped to have a chat and they said they had just reported that they had found a snake. Aye, dead on."
But then they pointed out this little guy."
One officer was able to "channel his inner Steve Irwin" and placed it in an evidence bag until a more appropriate container was found.
Police have confirmed they will leave the snake in the reptile shop on Mahon Road when they open this morning.
If this is yours please bring proof of ownership and they'll get you sorted.
Sign Up To Our Newsletter