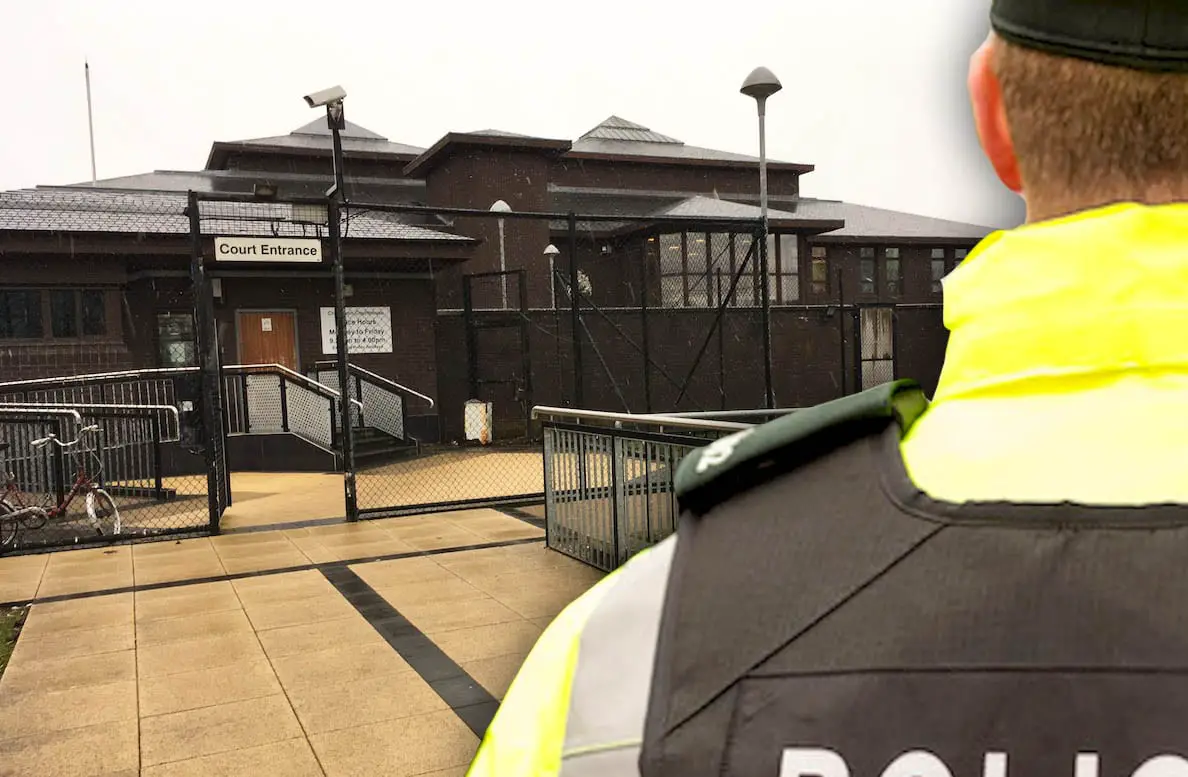 A self-confessed alcoholic with over 100 convictions has had his sentencing for an incident in Portadown deferred to give him a final chance to quit drinking.
John Patrick Quinn, (44), of Killymoon Crescent, Cookstown appeared before Craigavon Magistrates' Court charged with disorderly behaviour, resisting police and three counts of assault on police.
The court heard that at around 10pm on June 21 of this year, police received a report that a man was causing a disturbance outside a residential address in Portadown.
Police made their way to that address and found that the defendant was not there. About half an hour later, they located him hiding behind a wall on the Garvaghy Road.
He was taken to a taxi rank so that he could make his way home to Cookstown. At 10:45pm, police observed him again, when he attempted to run away.
The defendant was behaving in a disorderly fashion so police at this stage sought to arrest him. During the course of the arrest he was "shouting and swearing" and resisted police, headbutting an officer and kicking two others.
As a result of this, limb restraints were used and the defendant was conveyed to custody.
Conor Lunny BL, defending, said of his client: "He has now amassed over the magical 100 conviction mark and he's not proud of that whatsoever.
"I was somewhat taken aback at his candour in the PSR [pre-sentence report] in relation to how much alcohol he would literally take per day," referring to his client as being a "self-confessed alcoholic".
District Judge Bernie Kelly said: "It's an absolute complete waste of time to impose any form of community order on someone who not only is a self-confessed alcoholic, but has so far to date done nothing about it, because it means you will continue to offend if you continue to drink.
"I'm going to give you an opportunity to prove me wrong."
District Judge Kelly stated that she would adjourn the case on the conditions that the defendant stays out of trouble with the police and quits drinking alcohol.
"I want you to have no alcohol. I don't mean a small glass, I don't mean half a bottle, I mean none. As you leave this court today you are not to behave in any way that any police officer has cause to speak to you about any part of your behaviour.
"If you do that, when I see you again, I'll impose a sentence that will not result in you going immediately to prison. I will consider one of those community options suggested."
District Judge Kelly added: "Even the sniff of alcohol, between now and February, will be enough to send you to prison. Is that clear? This is your last chance saloon."
District Judge Kelly deferred sentencing in the case to February 10.
Sign Up To Our Newsletter