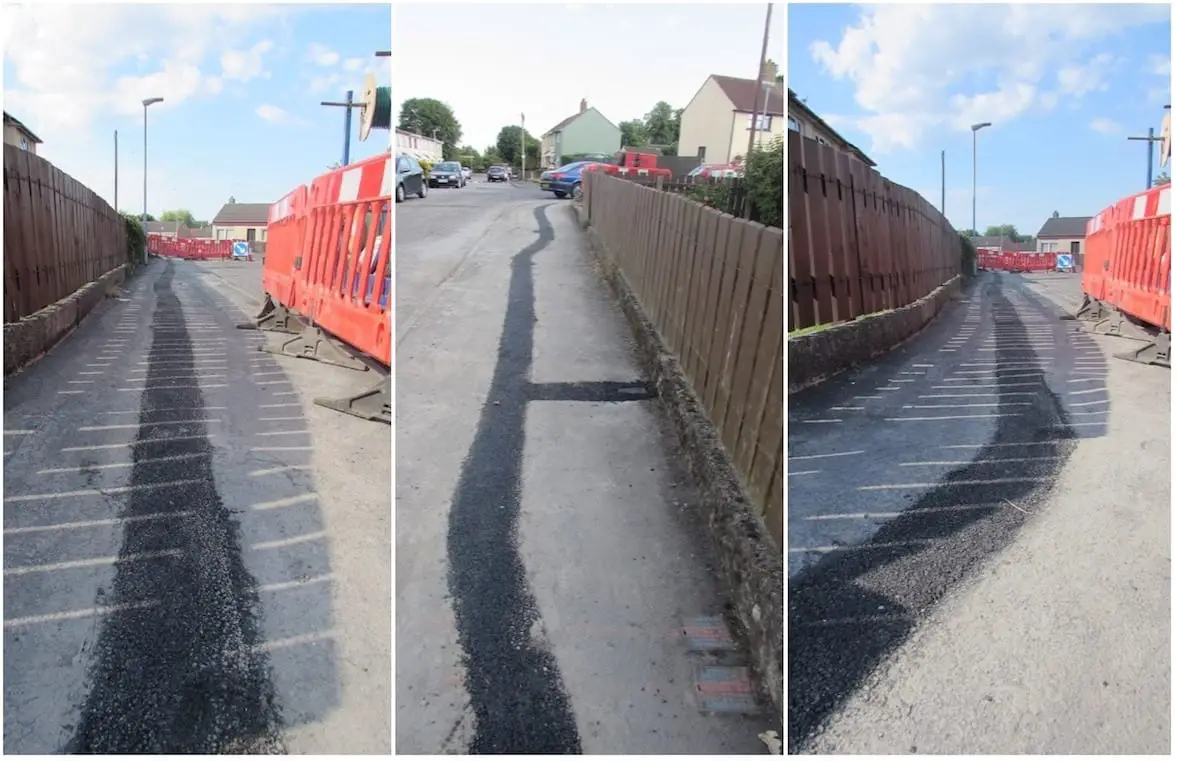 A Portadown resident has reacted angrily to the unsightly and "appalling" states of footpaths near his home.
The man – who did not want to be named – said the patchwork state of the footpaths around his home on the Garvaghy Road, following work carried out by Virgin Media, is simply "unacceptable".
The work was carried out as part of the communication giant's 'Project Lightning' network expansion programme in the town, whereby up to 1,200 homes and businesses would be receiving ultrafast broadband connection.
The local resident, who sent Armagh I dozens of images, says the resurfacing work is creating miles of meandering and uneven patchwork pavements.
"This is cutting corners as this technique is much cheaper than reinstating the full pathway," he said.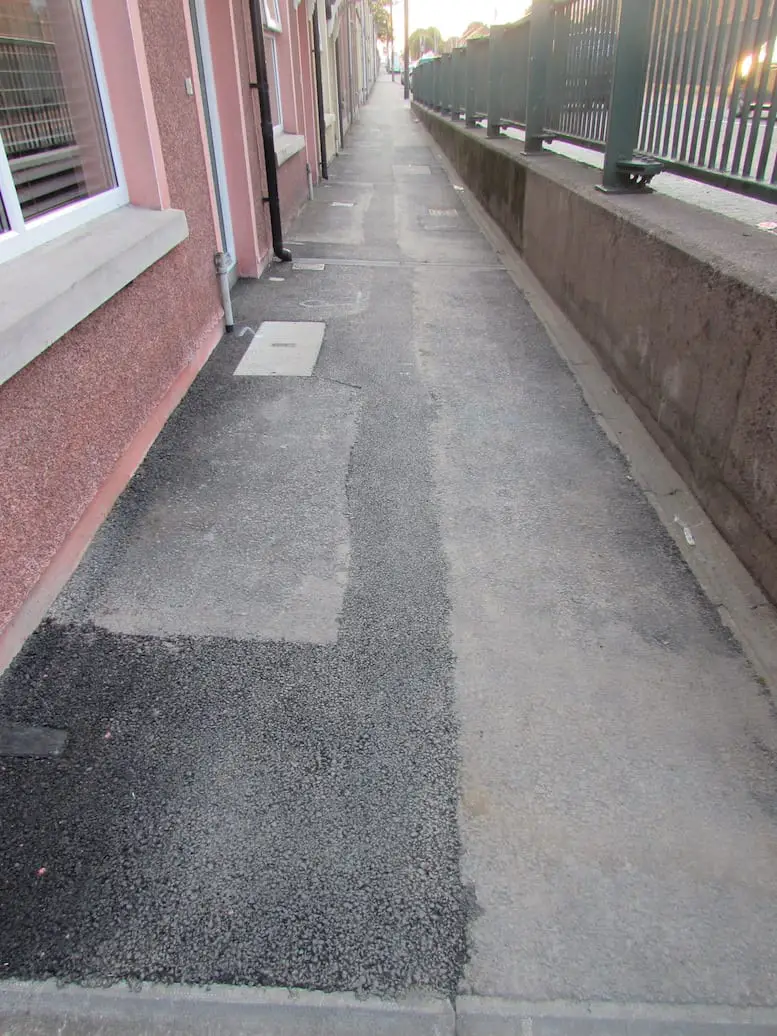 "It's unacceptable that at a time that residents are widely encouraged to protect the local environment and respect the areas where they live that public utility companies are allowed to come in, cause disruption, but most importantly, leave pathways in a poorer condition that they originally found them.
"Furthermore, it's ironic that the town centre recently benefitted from £2.68m public realm works with upgraded pathways, resurfaced roads and street furniture – yet go a little further up to the Garvaghy Road and you are faced with long, hideous and crooked tracks of newly laid tarmac.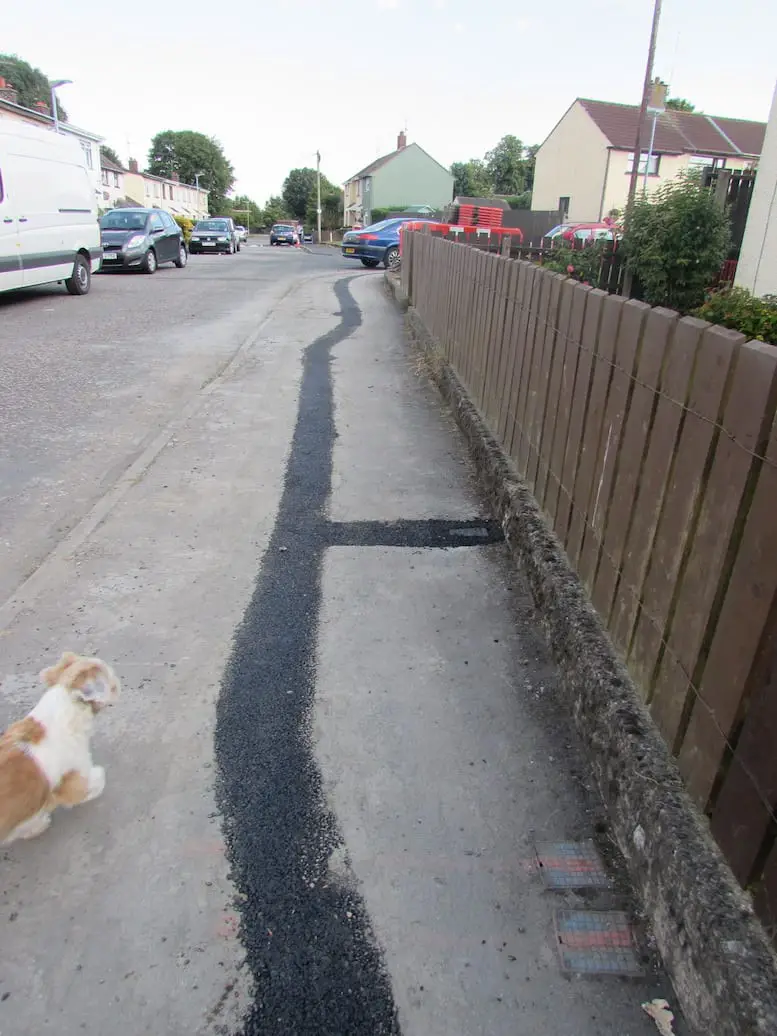 "Little effort has been made to reinstate pathways to the original and more aesthetically pleasing standard."
He added: "The new superfast broadband, according to Virgin Media, is meant to transform the quality of broadband in the town.
"What about the quality of the local environment? What about local people's sense of civic pride in their area?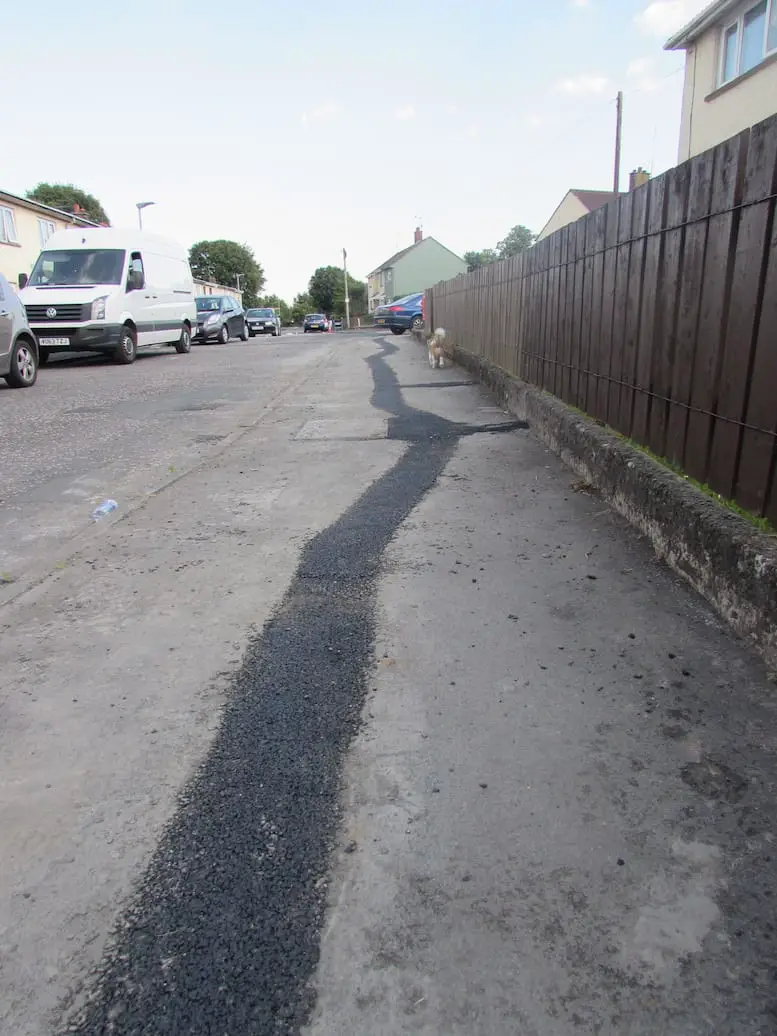 "Local politicians should act now before the plague of patchwork pavements infests other residential areas in the town.
"Even with the partly covered renewed coat of tarmac – it will leave public pathways with long-term scars. Is this fair on people who work hard to maintain their properties and value having a quality local environment?"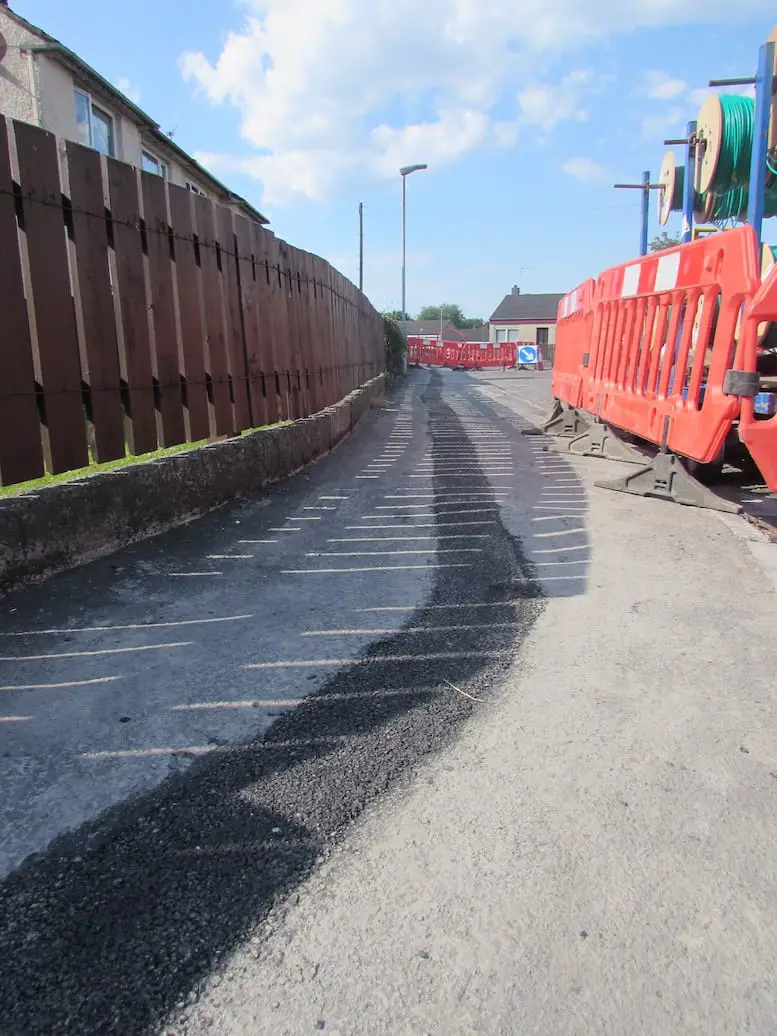 The resident, who agreed that superfast broadband is a welcome boost to the town's digital infrastructure, says it shouldn't have to degrade the local environment?
He continued: "People in the town are encouraged to take a tour of the Garvaghy Road, go into residential developments such as Woodside Hill and Ashgrove Manor and see for themselves how 'Project Lightning' has degraded the urban environment, because your area could be next."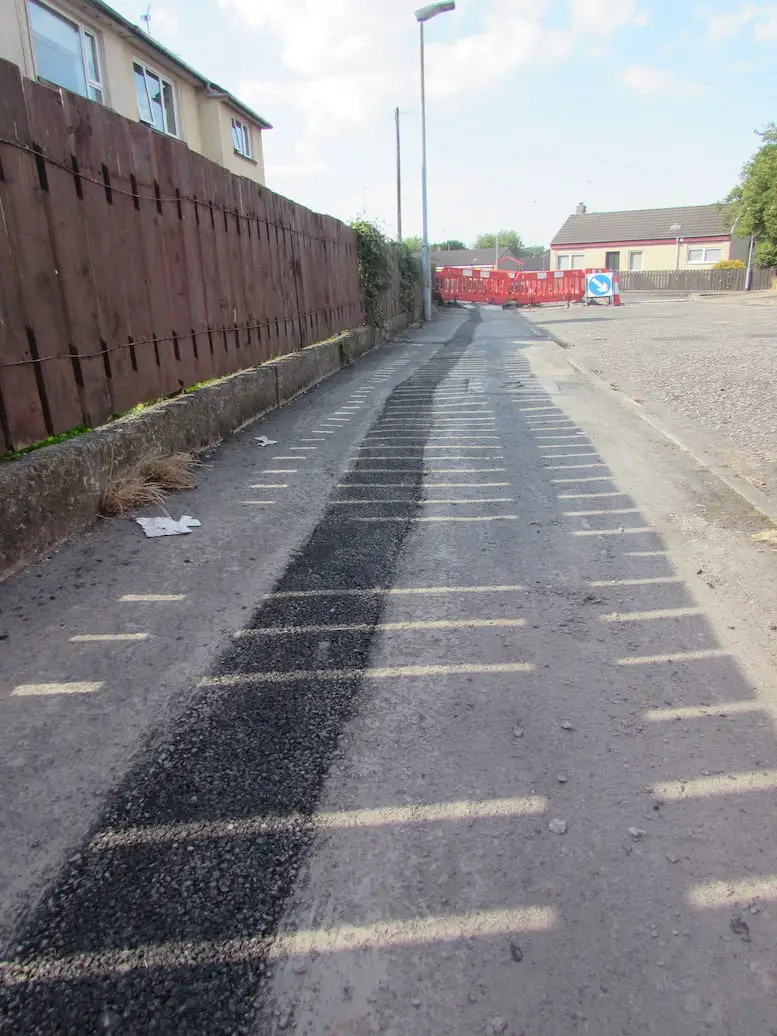 When approached for comment by Armagh I, a Virgin Media representative, pointed us in the direction of a previously released press statement.
It read: "As part of its 'Project Lightning' network expansion programme, Virgin Media plans to extend its ultrafast broadband network to Portadown bringing speeds of up to 350Mbps for residents and small businesses. This will help transform the quality of broadband in the town where the average (median) download speed is currently just 20.8Mbps.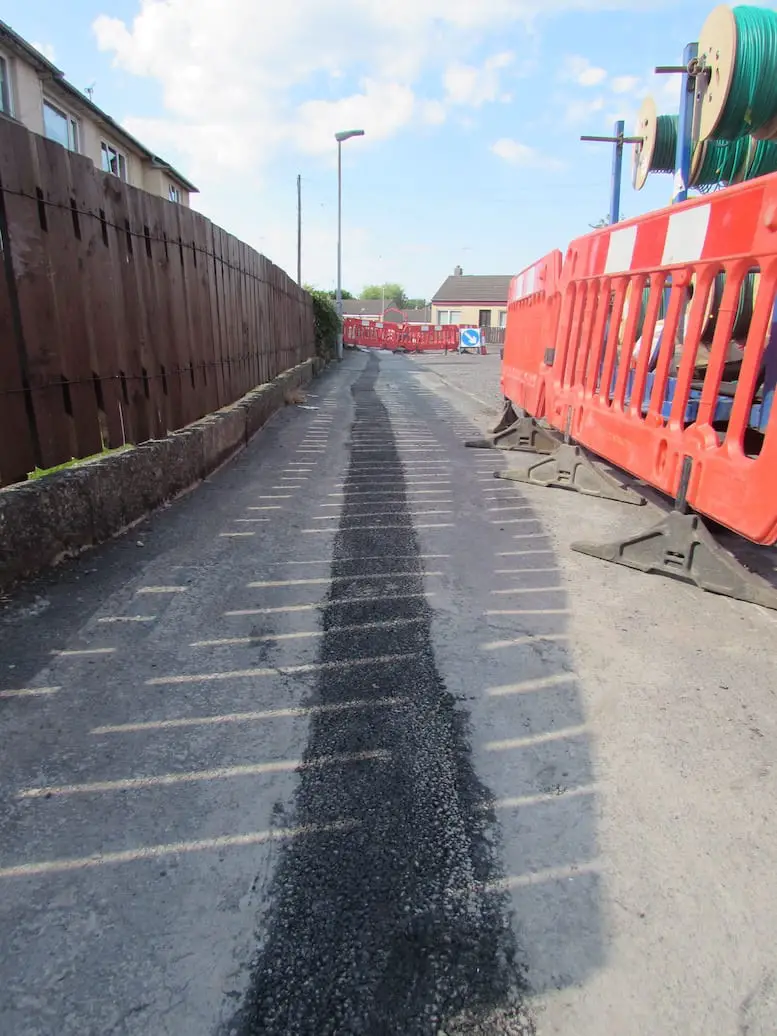 "Work is underway already with completion expected by the end of 2019."
You can read the full statement here.
Sign Up To Our Newsletter