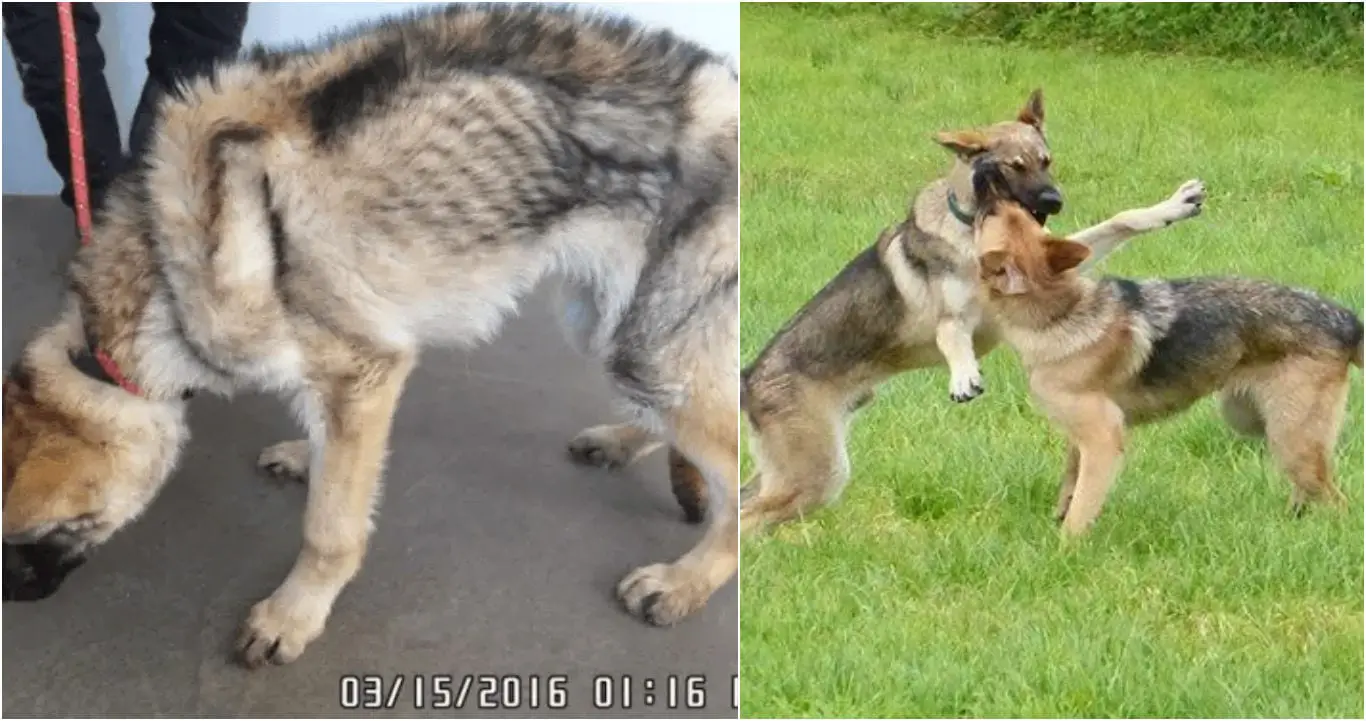 A German Shepherd puppy found starving and left for dead by its owner in 2016 is now fit and healthy and loving life once more.
Shadow, who was living in squalid conditions, was rescued from his county Armagh early last year.
Former owner, Jennifer Wilson, 45, from Churchill Park, Portadown, was handed a lifetime ban from owning animals after admitting she caused unnecessary suffering and failed to care for two German Shepherds – the other Shadow's mother.
The dogs were rescued and brought into the care of Armagh City, Banbridge and Craigavon Borough Council.
Shadow spent the first few months of his recovery in the care of German Shepherd RRR (rescue, rehabilitation and re-home), based near Bangor.
A spokesperson for the rescue centre said: "Shadow came to us in the spring of 2016 after he had been seized by the council as part of a cruelty case and today we have been informed that a conviction of a lifetime ban and a large fine has been enforced upon his previous owner by the courts.
"As we are all aware, this is big news in Northern Ireland and a great step forward for animal welfare within this country. Justice has been done for Shadow and we hope it is the start of a trend in how future cases will be dealt with.
"At this time, we would like to thank all of our supporters, both within the general public and the councils, in this case, specifically Armagh City, Banbridge and Craigavon Borough Council.
"We are a small rescue that receives no funding and it humbles us greatly to be asked and entrusted with the welfare and lives of dogs like Shadow.
"We would not be able to do what we do without the support that we receive on a daily basis and because of this generosity and courtesy, dogs like Shadow are given a great second chance at life.
"We would also like to extend a great thanks to Sam and Jamie for giving Shadow a home and we are happy to say it is a home in which he is thriving.
"His world is now so different from the world that he came from and is filled with love, happiness and a big sister called Storm."
Sign Up To Our Newsletter