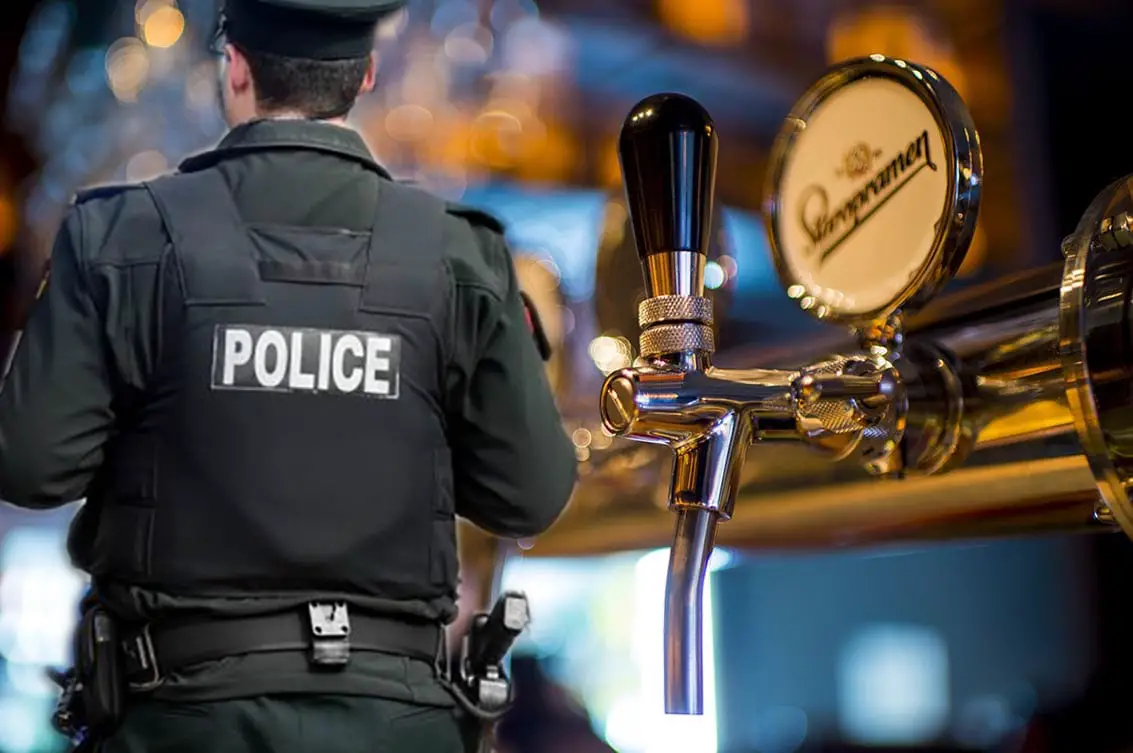 A Portadown man who made comments which were certified as hate crimes by a district judge has been sentenced to four months in prison.
Court heard that the 60-year-old also refused to give his details to police, falsely claiming to be both Gerry Adams and a high-ranking UVF member.
Thomas Edward Finn, of Crawford Park, pleaded guilty to disorderly behaviour, obstructing police, threats to damage property and three counts of breaching a community-based order at Craigavon Magistrates' Court, as he appeared via videolink from Maghaberry, on Friday.
Court heard that on November 16, at around 11.20pm, police responded to reports of a disruptive customer at a restaurant on Church Street, Portadown, who was refusing to leave the premises.
When officers arrived, they spoke to staff who pointed out the defendant.
They noted that Finn was intoxicated and appeared unsteady on his feet.
Police escorted the defendant from the premises, and once on the street, Finn began to shout and swear.
This continued despite the defendant being asked to calm down by officers.
Finn refused to give his details to police, firstly claiming that he was Gerry Adams and later that he was a leading UVF figure.
The defendant made claims that a person in the restaurant was a "f****** illegal immigrant".
He was subsequently arrested and made no reply when cautioned.
As police conducted a search of Finn, he made further comments including threats that he would burn the restaurant down once released and that he would "f****** kill those c****", in reference to the staff.
When interviewed the next day, the defendant accepted breaching his bail, stating that he had fallen out with his girlfriend and was feeling low.
He also said that he could not remember the comments which he had made the previous night due to his intoxication.
District Judge Bernie Kelly stated that she was going to certify this offence as a hate crime.
Defence Barrister Joel Lindsay said: "During the interview the next day Mr Finn was very apologetic, in fact, he was asked to watch body cam footage but refused due to embarrassment.
"This is very much a Jekyll and Hyde situation, most of his offending has occurred once drink is taken."
Court heard the defendant had not been "in trouble with the law" until his mid-40s and had held jobs down working for the local fisheries for many years.
Mr Lindsay stated: "Mr Finn was granted High Court bail which allowed him to consume alcohol at home but not out."
District Judge Kelly responded: "That simply does not work."
Court heard that on the night in question the defendant had been drinking at home and decided to go out.
Mr Lindsay said: "Mr Finn has been trying to turn his life around. He had started community addictions and attending Men's Shed in Armagh."
The solicitor added that this was the "cleanest" he had ever seen the defendant.
District Judge Kelly stated: "I give you credit for your early plea but you are amassing quite a record, all of which is alcohol fuelled.
"These offences are so serious that there is only one penalty I can impose."
Finn was sentenced to four months in prison for all offences.
Sign Up To Our Newsletter