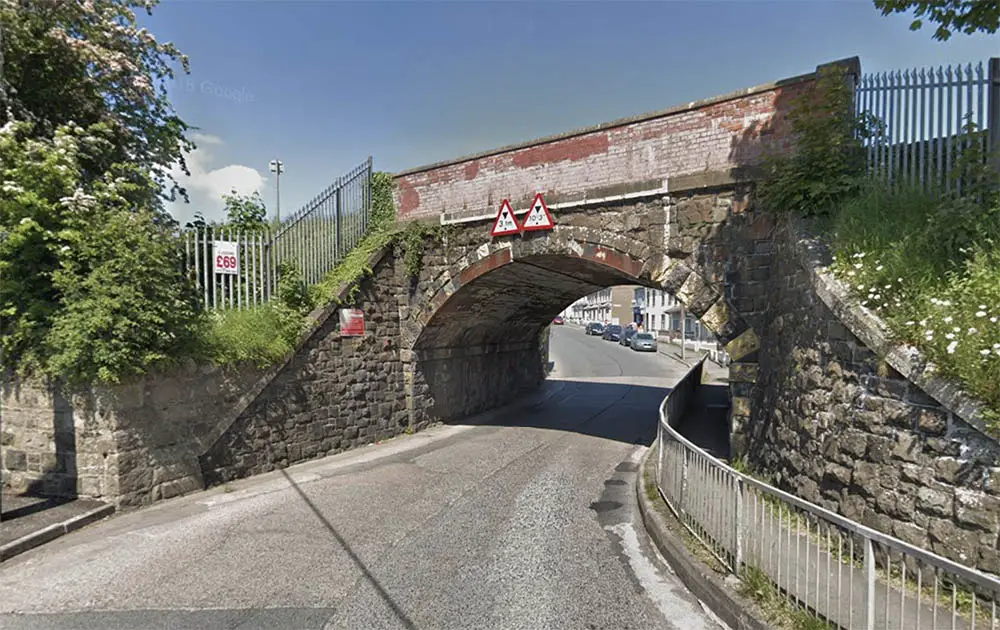 This railway bridge in Portadown has been struck four times in the last three years.
The archway on the Tandragee Road is up there with one of the worst for accidents in Northern Ireland in that timeframe.
The recorded incidents occurred on April 22, 2017; March 26, 2018; March 9, 2019; and September 23, 2019.
Motorists have collided with NI railway bridges 55 times in the three years up to April 2020.
The Ballinderry Road Bridge in the town was struck twice in 2018, while the Red Bridge archway in Newry was also hit twice in that time frame.
The statistics were revealed by Infrastructure Minister Nichola Mallon in response to a written question from Alliance MLA Andrew Muir.
Old Stone Road in Antrim was by far the worst with nine incidents between 2017 and 2019.
Mr Muir has called on the Department for Infrastructure (DfI) and Translink to explore what more can be done to reduce the figures.
"It is concerning to learn numerous bridges have been hit on multiple occasions, resulting in potentially serious road traffic collisions, closure of railway lines, traffic chaos, knock-on impact to passengers and costs to inspect and repair structures," Mr Muir told the Belfast Telegraph.
"The fact the same bridges are being hit multiple times a year is deeply worrying and shows lessons are not being learned.
"It's imperative we do all we can to reduce the number of collisions."
He added: "The introduction of improved signage, alongside increased public awareness are just two key actions that ought to be explored, alongside consideration of the recent initiative introduced by Irish Rail involving the introduction of an over-height vehicle detection system.
"It is a type of laser technology already in place near Connolly Station which detects high vehicles and provides a warning before a bridge strike is likely, reducing the instances dramatically."
Sign Up To Our Newsletter