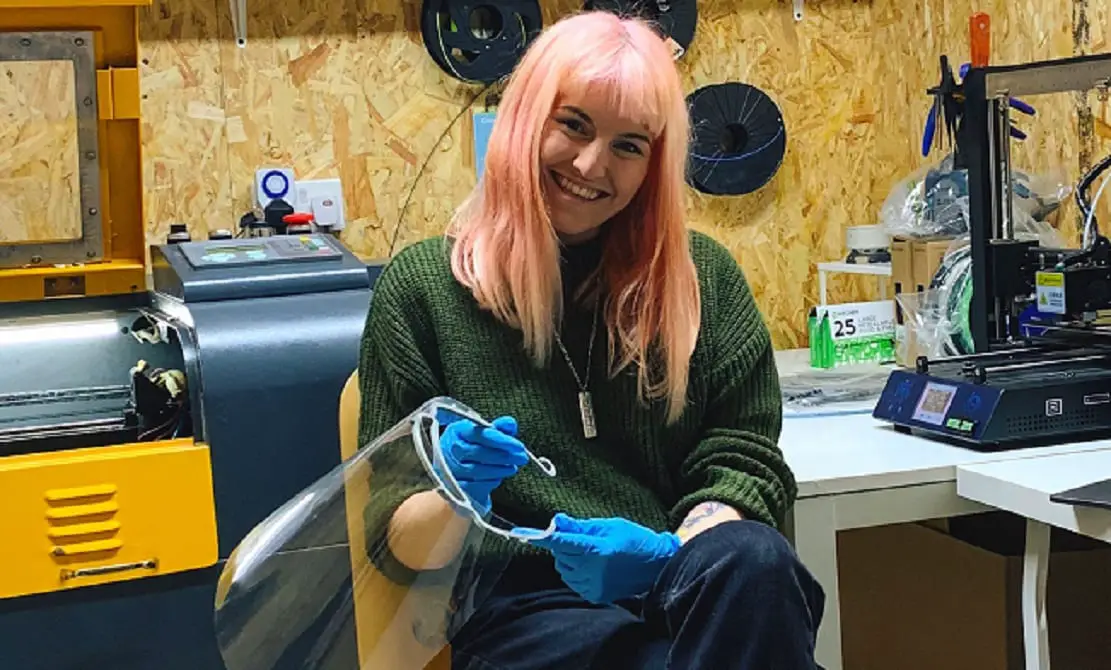 A Portadown artist who is usually found making armour for blockbuster films has changed it up to create face shields for front line workers.
Zipporah Reynolds has had her work displayed on such TV epics as Game of Thrones, Krypton and Dublin Murders.
However, now on hiatus, with all work on hold, she has turned her time and attention to helping resolve Northern Ireland's PPE crisis.
Zipporah started by making NHS heart pins which were available for purchase on Facebook.
Through this she was able to raise over £600 for NHS charity Heroes+ which supports staff.
Speaking to Armagh I, Zipporah  explained: "I would usually do a lot of prop making. I am an artist as well, so I have a studio at my home, which is why I have been able to do this as it is self-contained in my own home.
"I usually make costume props, the likes of armour and crowns and things, really anything on a costume that is not made out of fabric."
Explaining the complexities of the printing, Zipporah said: "I would use it for a lot of my work, you have to 3D render it and design it on the computer, then it converts to 3D printer language, then the 3D printer is a whole other set up.
"It is all about getting the fastest set up possible and get them out as fast as possible to those who need them."
Zipporah was inspired to start producing PPE shields for health workers after observing 3D prints being provided in Italy.
"I was keeping an eye on NHS to see if they were going to approve the use of these materials,"said Zipporah. "Once that went on board, I went and worked out the logistics and got a healthcare approved pattern from the UK which I could use and knew it was safe to use.
"My key focus is on care homes, hospices, the GPs and dentists, where there is a huge shortage of PPE equipment putting vulnerable people at risk.
"I have just received my second printer, meaning I can increase my daily manufacturer from 20 up to 60 face shields a day."
Zipporah has already donated over 100 of these valuable face shields to local key workers such as the paramedic department at tthe COVID-19 centre in Craigavon, a care home and opticians in Armagh, in just a few days, and she continues to make more.
When making the masks, she follows PPE health and safety measures.
Zipporah explained:  "I wear a respirator, gloves, and face shield as I make them. I also work in a self-contained unit, which no one else has access to.
"All my surfaces are cleaned with alcohol, and each finished print is placed into a zip lock bag with date noted."
If you would like to make a donation to help Zipporah to continue making her masks, you can visit her gofundme page.
Sign Up To Our Newsletter