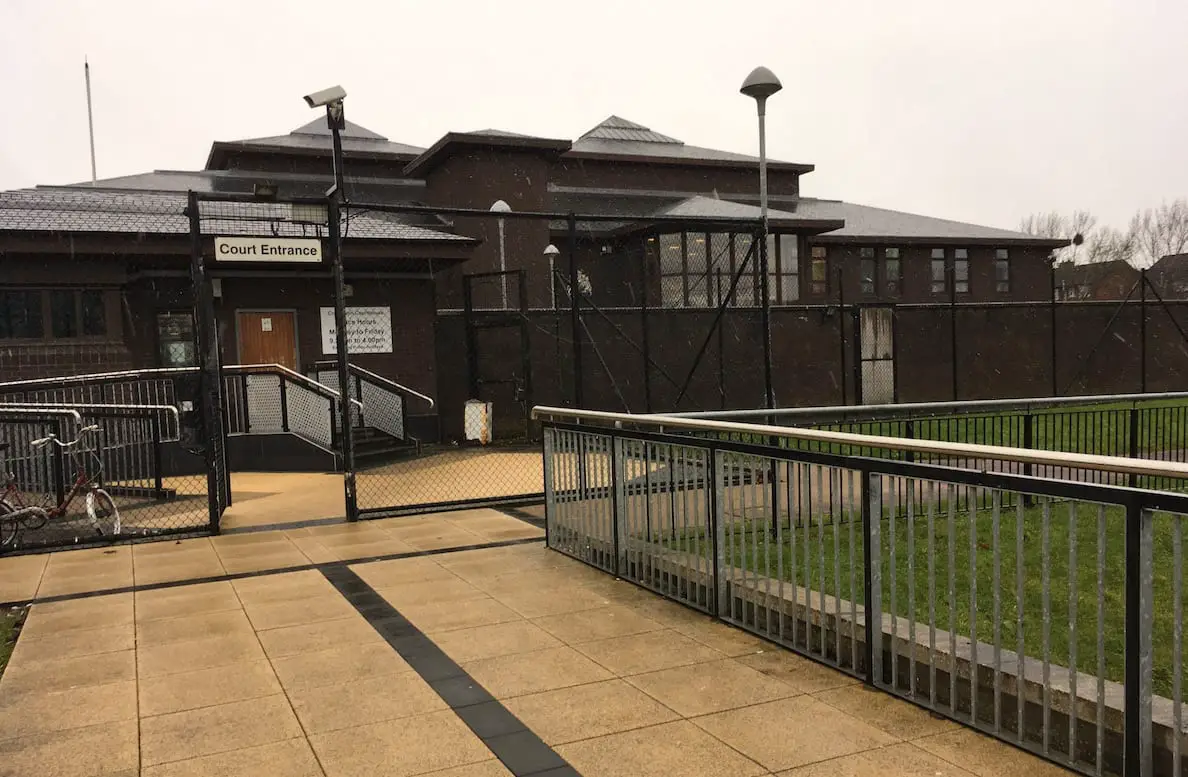 A Portadown man who jokingly told his partner's mum over the phone that her daughter was lying dead on the bedroom floor after he had cut her throat has been handed a suspended prison sentence.
While charges of improper use of public electronic communications were withdrawn, Conrad Robinson, of Granville Road, was handed a three month suspended sentence for the subsequent assault on two police officers who attended his address to investigate the claims made by his partner's mother.
On the night of March 8, last year, the 49-year-old was at home with his partner when police arrived at his door following a report in relation to a domestic matter, prosecution outlined at a sitting of Craigavon Magistrates' Court on Wednesday.
On arrival at the address Robinson came to the door before being detained by several attending officers.
While handcuffed in the back of a police van the defendant became "hysterical and violent", lashing out at a constable, swinging his arms and elbows and striking the constable on the left arm and left side of his neck with his elbow.
The constable took measures to defend himself, opening the rear door from the inside to gain better control of the situation.
A second officer was also kicked in the leg sustaining an injury and bruising to her right knee while applying limb restraints to the defendant.
Both constables were then assisted by colleagues and police eventually gained control of the situation and appropriately restrained the defendant, preventing him causing further injury to himself or others.
Defence solicitor Joe McDonald described the background to this case as "quite strange".
"My client lives with his partner," he explained. "On the night in question, they were at home watching a film on television. My client doesn't get on with his partner's mother and during the film she phones two or three times.
"Her nickname for my client is Norman Bates, which annoys him greatly. She kept interrupting them while they were watching the film and when she phoned back again, he lifted the phone and made a joke in bad taste saying he disposed of his partner. It was a joke but his partner's mother took it seriously and phoned the police."
Deputy District Judge Greg McCourt then interjected, explaining that Robinson told his partner's mum that she was "dead on the bedroom floor, I cut her throat".
"To say the least it's distressing," added Judge McCourt.
Mr McDonald continued: "It was meant as a joke because of the nickname, Norman Bates.
"They continued watching the television together; there were no difficulties with him and his partner but police quite rightly took the matter very seriously.
"My client was arrested but didn't realise what it was for. He was then taken to the police van, still not understanding what was happening, and because he was drinking and not understanding, that is why he struggled. There was never any intent to cause injury to police officers. "
Handing Robinson a three month sentence, suspended for two years, Judge McCourt said: "You're a man of almost 50 and behaviour like this is appalling."
Sign Up To Our Newsletter