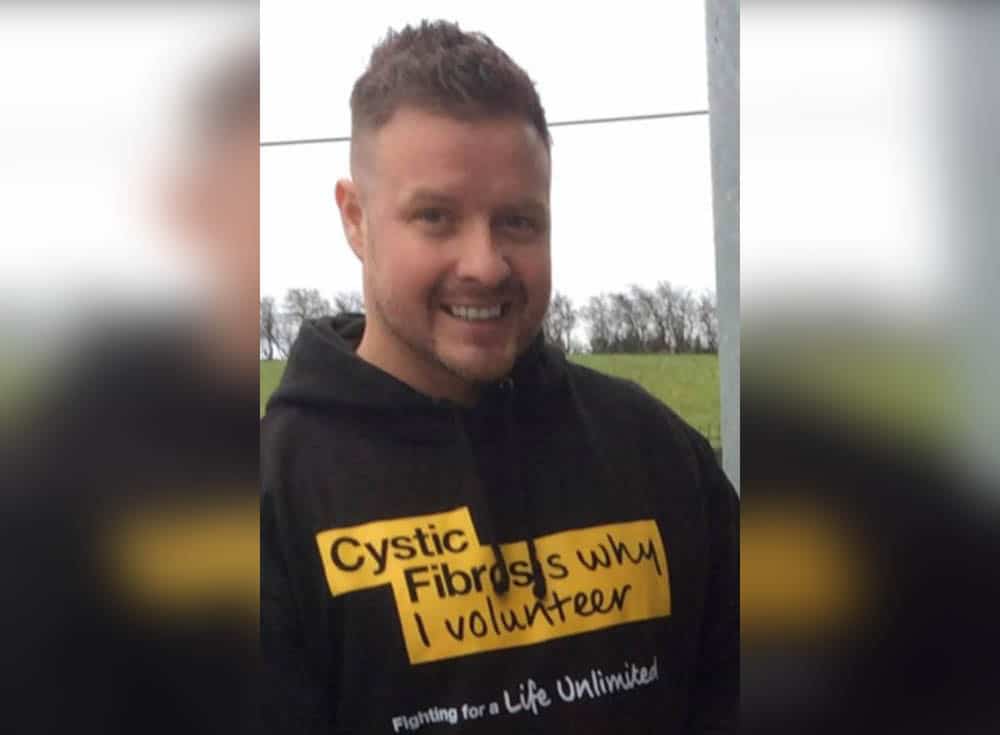 A Portadown man who was diagnosed with Cystic Fibrosis at just six weeks old has said he feels as if Northern Ireland patients have been left behind once more.
This comes after the announcement earlier this week that all sufferers in England aged over six will be given a hand-held testing kits, which will allow them to check their health at home.
Aaron Corkin's parents were told at the time of his diagnosis that he would not see his first birthday.
But now the 33-year-old is, in his own words, "smashing all the numbers".
Speaking to Armagh I, he said: "It has been 15 weeks now I have been shielding. I have diabetes and Cystic Fibrosis, so it is sort of a double whopper but I am feeling good.
"I do five nebulisers per day and 50 plus tablets as well as my insulin so I have to keep on top of things. My mum has had to pick up my prescriptions as I have not been able to leave the house."
Check-ups for those who suffer from CF has been impacted greatly due to the Covid-19 crisis according to Aaron.
"We all attend the Belfast City Hospital, it has been the Nightingale hospital, so we have not had a clinic since February and we would normally be in there every two to three months.
"That's 300 adults in Northern Ireland who have not had a clinic; the BT postcode has the biggest amount of sufferers in the whole of the UK."
The spirometer device which has been made available in England allows for lung health to be checked at home and this data can then be shared with your doctor.
Aaron said: "All CF patients in England have been granted these machines but we have been left behind again and it is not acceptable.
"There were new drug trials being released, Northern Ireland patients had to fight to get these also. There are some people who have been on these drugs and that also need to tracked."
With all this in mind Aaron has started a petition for the same spirometer devices to be made available to patients in Northern Ireland.
He said: "These machines are vital as we go through this pandemic to keep track of our lung health. We might look 100% but our lungs would tell you different.
"The Northern Ireland government should be working for us to get that equipment. It could save some NHS time, if we saw numbers going down we could organise for a check-up.
"If you have 30% or less lung function and you are placed on the transplant list, it is a worrying matter for Northern Ireland patients."
Aaron also voiced his concern for the future.
He added: "It may be that many of those who suffer with CF may not be comfortable attending hospital for a couple of months after Covid numbers have reduced."
To show your support for Aaron's cause you can sign his petition by clicking here.
Sign Up To Our Newsletter