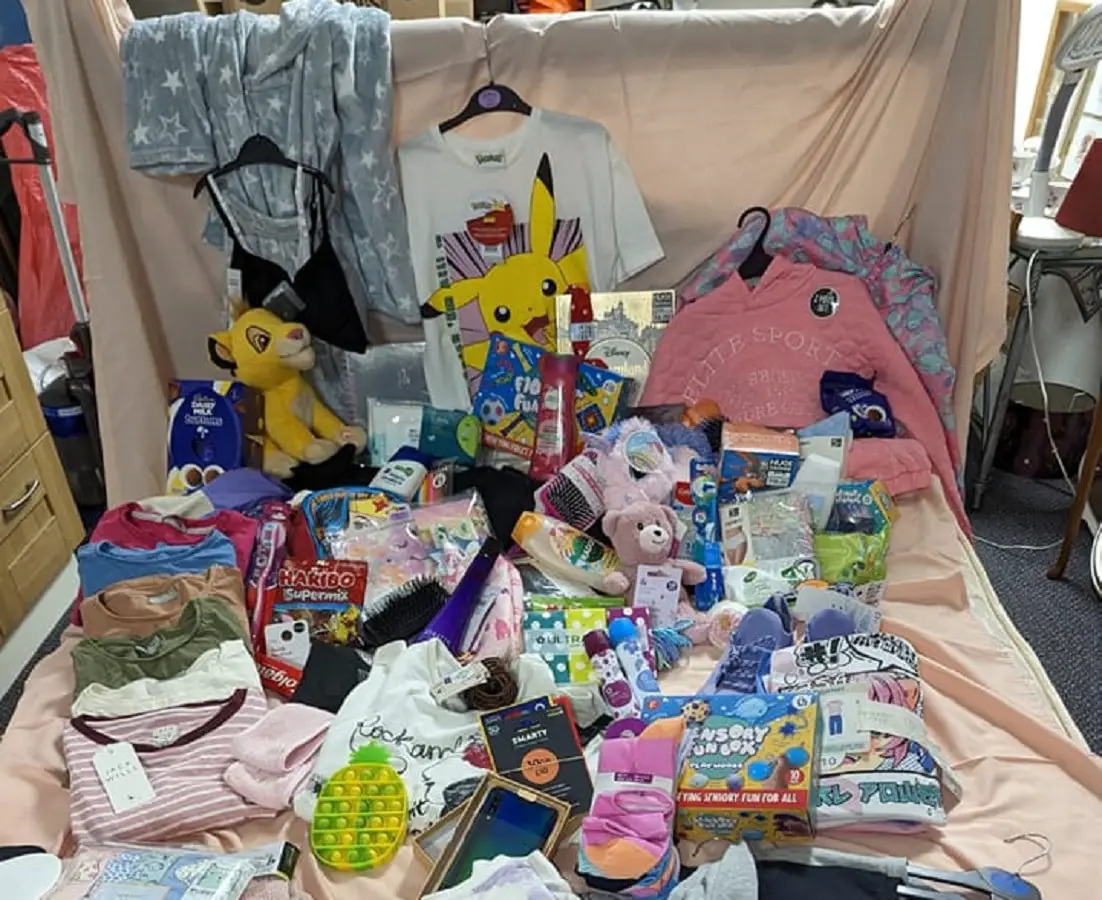 A Portadown not-for-profit group has spoken of its delight at the generosity of the public following a house fire which claimed the life of a woman and left her daughter in hospital.
Alesia Nazarova died in her Church Street home in the early hours of Tuesday morning.
Her 12-year-old daughter Olivia was rescued from the fire and is in a stable condition in Craigavon Area Hospital.
A murder investigation has since been launched – a 25-year-old man was arrested on Tuesday.
On hearing of the sad news of the 37-year-old's tragic passing, Giving Grace, a Portadown-based not-for-profit organisation, announced on social media that they planned to support the family, and would contact Craigavon Hospital to see if the girl required any support.
The following day (Wednesday), the group received a £140 gift card from the staff at Peacocks Portadown, and visited the Hospital with new clothes and toiletries.
A phone was also donated by Esky Repairs, following a suggestion by the child's key worker. Giving Grace also started accepting bank donations which saw even more support pour in.
By Wednesday evening, the group announced on Facebook that they had so far received a total of £415 in donations from the public.
And today (Thursday) has brought more kindness with Rushmere Shopping Centre offering a £250 voucher to be used in all outlets in store.
Lisa-Marie Devlin, the director of Giving Grace, said she has been blown away by the response in the community, with nearly £1,200 having been raised so far.
She said: "People who generally don't have much are getting what they can afford and local businesses have been supporting us as well.
"We didn't envisage that people would be sending stuff from southern Ireland," she added.
Giving Grace have already provided emergency clothing and toiletries for Olivia, and these have been delivered to key workers in Craigavon Hospital.
"We have been in contact with a family member and told her the news. She was reduced to tears with the generosity of people. The money is there for her to collect whenever she gets her head around all of this."
Meanwhile, an appeal to help pay for the funeral costs of the woman has raised over £5,000.
The GoFundMe page, set up by Karolina Nazarova, described Alesia as "a kind young woman who deeply loved her family, especially her daughter who is now left on her own, without her mother".
You can help by reaching out to Giving Grace on Facebook here. You can also send money directly to the charity using these details: Name: Giving Grace C.I.C; Account Number: 39729240; Sort Code: 608371.
You can also donate to the GoFundMe here.
Sign Up To Our Newsletter