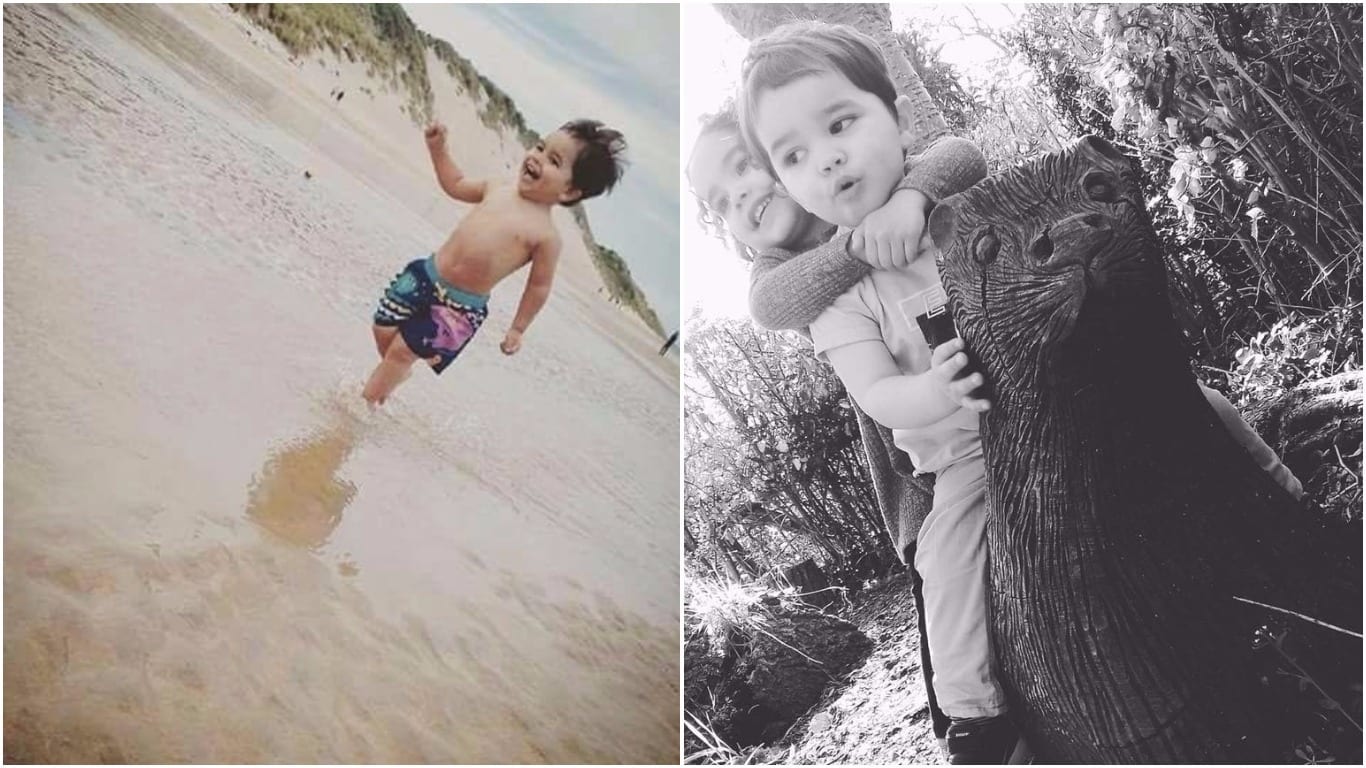 The heartbroken family of a two-year-old boy who died suddenly last week say they will fight to give his name a lasting legacy.
Little Jonah Carceres, from Portadown, was laid to rest on Saturday – exactly one week after suffering a seizure at Craigavon Hospital.
Jonah, who was suffering from the mysterious illness for months, was transferred to the the Royal in Belfast, where he was diagnosed with a brain tumour.
Tragically for parents Tanya Wright and Americo Carceres, there was nothing that could be done for their son, who had his life support turned off three days later, on the Tuesday.
He was laid to rest in Kernan cemetery on Saturday following his funeral at St Patrick's on William Street. He left behind his three-year-old sister Cyra.
Tanya's three sisters, Sarah, Alana and Natasha and mum Diane, along with cousin Geoff Lindsay, have embarked on a fundraising drive with the hope of registering 'Jonah's Fight' as a charity in the very near future.
Geoff, speaking to Armagh I, says the charity will be a lasting legacy for a little boy who offered so much to everyone he met.
"If you ever saw a picture of Jonah, there was never one of him looking miserable, he was always smiling," Geoff reminisced.
"Many of our wider family all have their own kids; there's a big network of cousins and what happened to little Jonah definitely hit a nerve. Everyone has rallied behind Tanya; we're in this together."
He added: "What Tanya has gone through over the last week-and-a-half would have broken most people but her desire to do this fundraising, instead of disappearing into a black cloud, has really shown how strong she is.
"No matter what she faces in the future, she will be able to deal with it for she has gone through something nobody should ever have to deal with.
"She is still fragile and is suffering badly but she has a focus now."
Geoff explained how the charity will work and hopes it will help other families out in the future.
"We want to arrange things like respite days, to take families away who might have other children who just aren't getting the time and attention because of a sick child," he explained.
"One of the other things that really hit home with me when we were up in the Royal was the fact there were other kids there just as sick as Jonah, but their parents weren't there.
"People's lives have to go on, they have bills to pay. It's just little things like that we want to be able to help. If parents can't be there, then someone should be.
"There are several things we want to do but it's all going to be based around helping families."
Next Saturday, August 5, the family are holding a Superhero fundraising day across all the Northern Ireland branches of The Ciggie Shop in which Geoff is a partner.
"We've been overwhelmed by the public support so far and have a lot of help from all the staff at The Ciggy Shop," Geoff continued.
"All the staff, right across the country will be getting involved in our fundraiser next weekend.
"Jonah was obsessed with superheroes so we're going to remember him with a Superhero Day. All our staff are going to dress up in costume for it.
"And if you see the size of some of us, we'll have to get some extra stretchy lycra. We're going to have collections at all locations across the country.
"We'll have the bigger events Lisburn, Newcastle and Portadown, where we will have face-painting and bouncy castles, and balloon releases."
He concluded: "We can do nothing about what has happened but we can do something about what does happen."
To help support Jonah's Fight, please visit their GoFundMe page here. For all the latest on their fundraising and events, keep an eye on their Facebook page here.
Sign Up To Our Newsletter