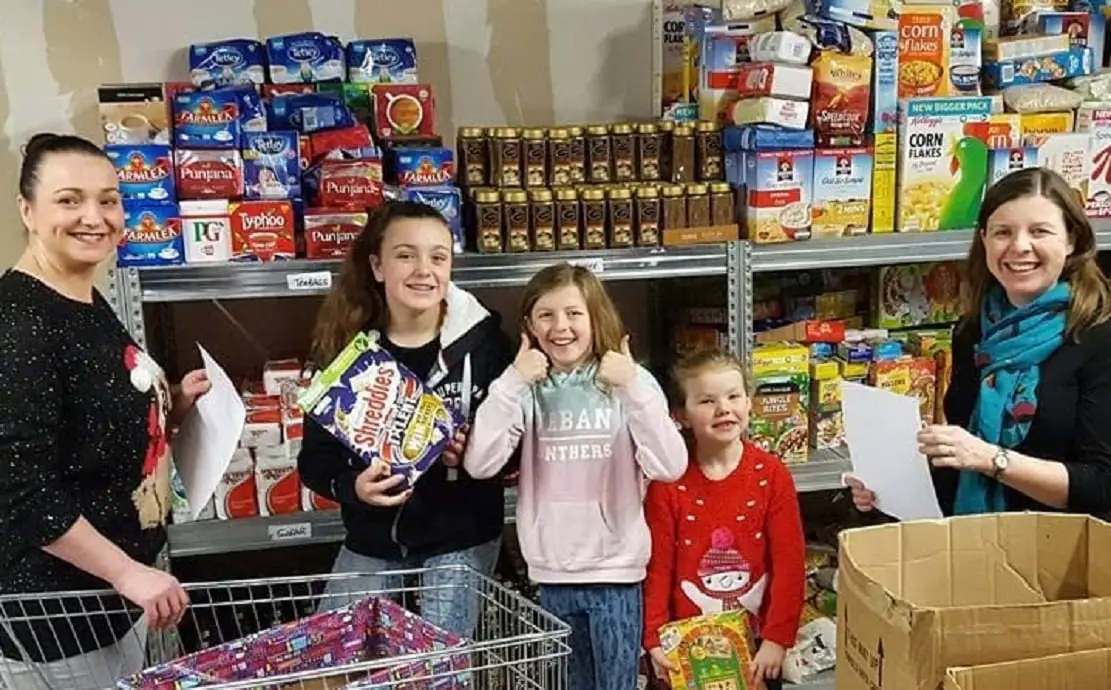 A Portadown charity which helps people who are struggling has received more than double the amount of applications for help this Christmas compared to last year.
And Portadown Cares says this is even before it receives nominations from Social Services, schools and Sure Start.
The sheer volume of need has led it to make another appeal for donations of groceries and toys before next week's deadline.
A spokesperson for the charity said people are really struggling this year and some of the situations are "truly heartbreaking".
"We have been out with people who need assistance apart from Christmas, and they are sitting in houses with kids with no heat, or no electric, or there's no food in the house," she said.
"There are wee pensioners sitting foundered and parents not eating so their kids can eat."
One of 14 volunteers with the charity, she said that although she had seen hardship in previous years it was "nowhere near this extent".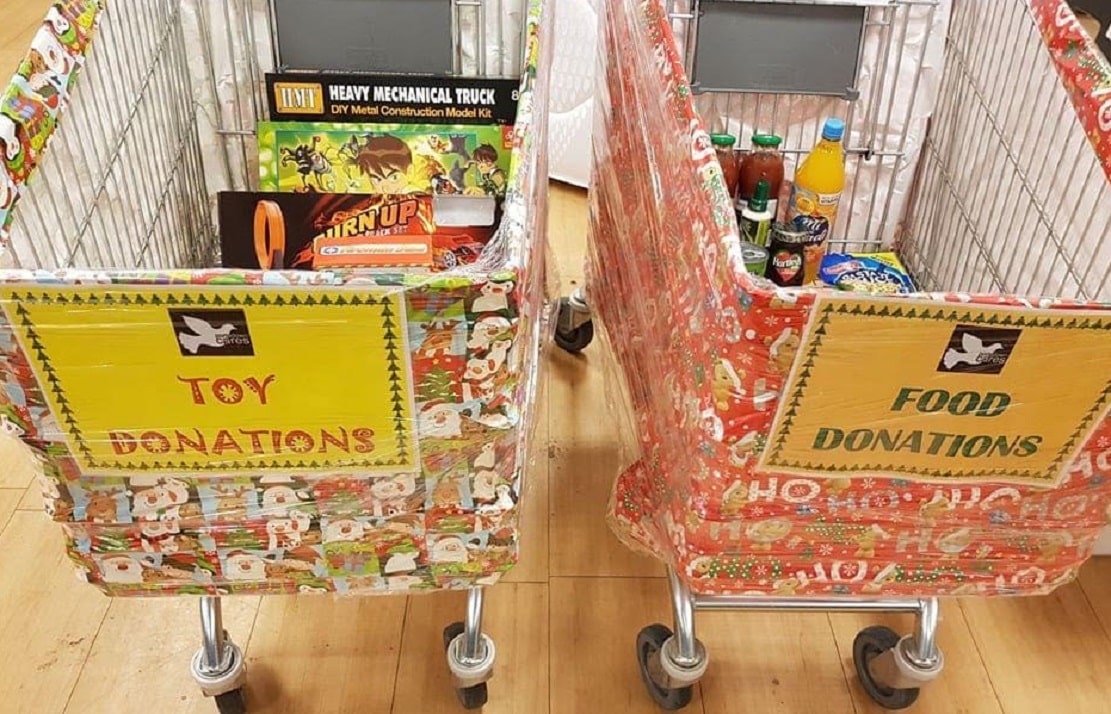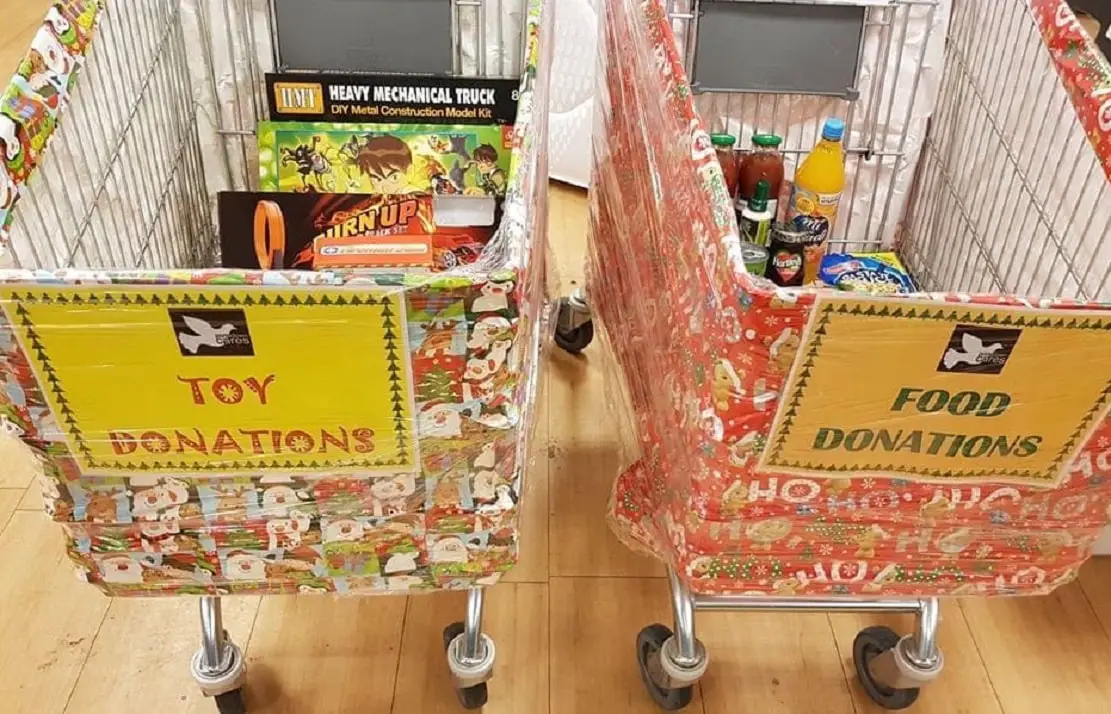 Not only is the charity receiving requests for help from outside the town, from as far away as Dungannon and Keady, it is also finding that people who gave it donations in previous years are seeking help themselves.
"We are funded solely by our shop in High Street Mall and normally, with the donations we get in, we are able to cope but this year we can't," she explained.
"There are young families, with the mum and dad both working hard, and they are getting it really, really tough. Their wages are coming in but between childcare bills and energy bills they can't manage.
"We had one wee couple last week. He is putting in 60 hours and she is working a full week and doing bank work at the weekends. They are not getting to see other or the children, and yet they are still not able to survive.
"We have nurses, working flat out at the hospital, not able to survive."
She said that since the Facebook post for more help, there had been a "great response", mostly from members of the public.
"There was one wee girl came in and gave us £10 out of her pocket money. We have people sponsoring hampers, which has been great, and a few local businesses," she said.
"I find that with the people of Portadown we don't ask very often but when we make an appeal, they really do come out.
"And you find that the people who give the most are the people who have the least."
However, she added that unless there were more donations they would probably have to take the difficult decision to turn some people down.
"It's so hard. Some of the circumstances would bring tears to a stone," she said.
"There are kids going into school with no break money and we have kids not going into school on the day there is an activity because they can't pay for it.
"There are people with nothing to put in their kids' mouths for their dinners. It's dire, it really is."
She added: "It's heartbreaking every year but this year I am dreading going out because I know just how hard it is going to be."
People can help by leaving items of non-perishable food, or toys, into a donation trolley in the shop, by Wednesday, December 7.
To sponsor a hamper (pensioner £25, couple £35, family £50, large family £60) call into the shop or for Paypal donations, email info@portadowncares.org
Portadown Cares would also welcome anyone who has time to help them pack next week, usually between the hours of 9am-8pm.
Contact them via messenger on Facebook or by email.
Sign Up To Our Newsletter