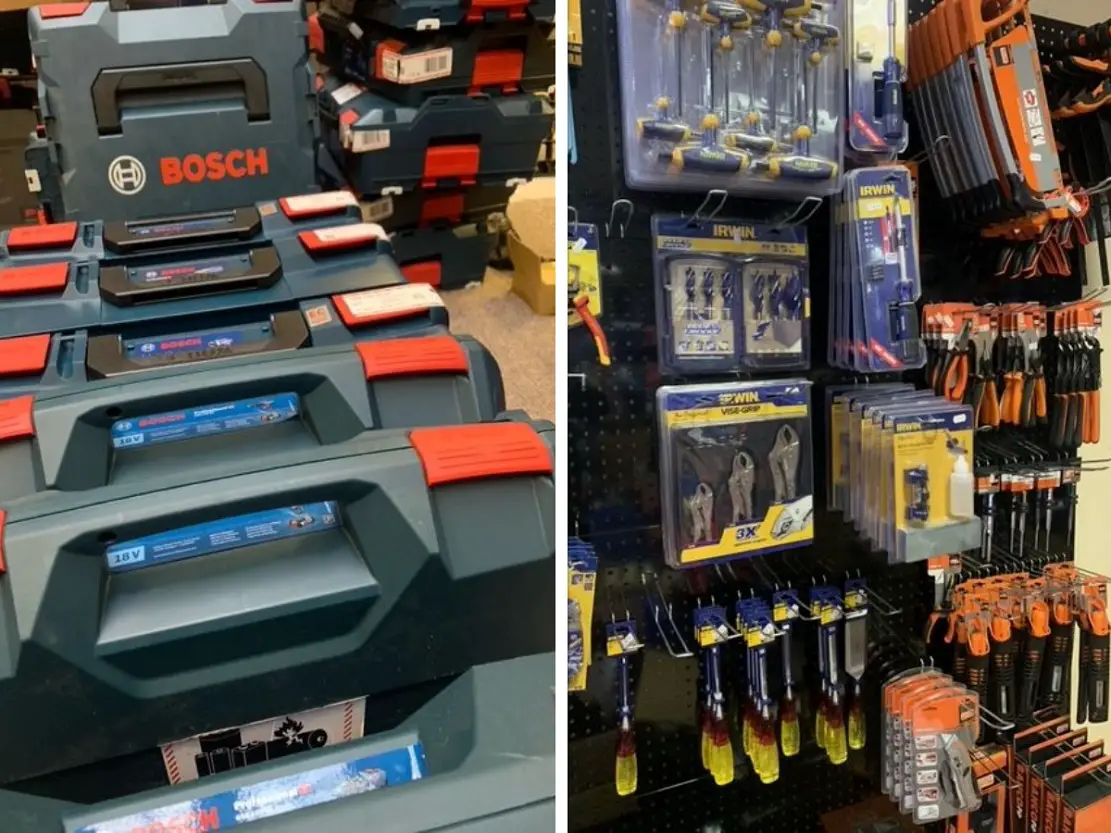 A Portadown tool shop is hosting an up to 60% sale, with reductions to all items, in a their bid to create an experience for their customers not available anywhere else with the sale running February 17, 18 and 19.
Entering any hardware store can be daunting for a novice but the staff at ML Tools in Portadown are sure to make you feel welcome with expert advice to all queries.
The family business, which is owned by husband and wife, Robbie and Terry Nellins, along with their sons Sam and Jordan, has been established in the area for eight years.
But with an ever-changing market, speaking to Armagh I, Sam announced that they would be hosting a sale to clear the decks in order to make way for a new era.
"Over the last year – maybe 18 months – we have been looking for secondary premises in places such as Tandragee, Markethill and Armagh but none of them have really worked out," explained Sam.
The family then decided to tap into some space they already have in the form of a store, opposite their shop, to achieve their dream of a customer experience not currently available in this country.
"My vision is a tool shop like no other," explained Sam, "that is the reason for the sale, we need to clear the decks and get as much stuff shifted so that we can begin to work on it."
In fact, the store is so full that in the clear-out Sam came across some items which many in the trade can not even come by at the minute.
"Something so simple," he said. "I found a box of coping saw blades, they have been unavailable in the UK for most of last year' we had about 100 of them, I think we are probably the only store in the UK with them."
Ideas for the store, which is three times the size of their current first floor, include display models and a demonstration station.
"It will give end users the chance to try out new tools on the market, I get to do that at supplier shows but that is something of an opportunity that is available only at trade shows."
With all these new ideas flowing, the family will not be waving goodbye to the current shop any time soon, with a few ideas in mind for a reinvention there.
"One of the ideas is for it to become a clothes shop; not the likes of your Tommy Hilfiger, more work wear and some hiking gear," Sam said.
"It will be used as a store for the first few months but we do not want it to remain that way as it is too good a building for that."
Previous sales before Christmas allowed the business to get rid of a lot of overstock, with some travelling from as far as Ballymena for the savings but this time is a little different.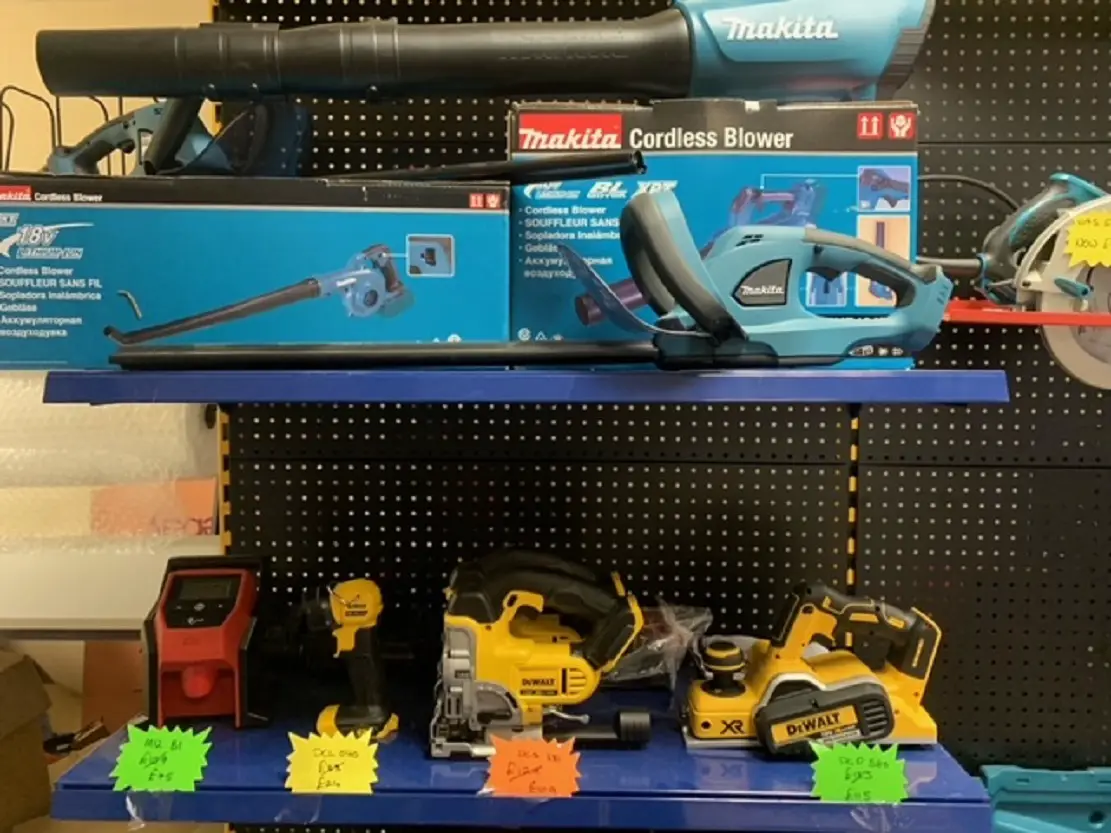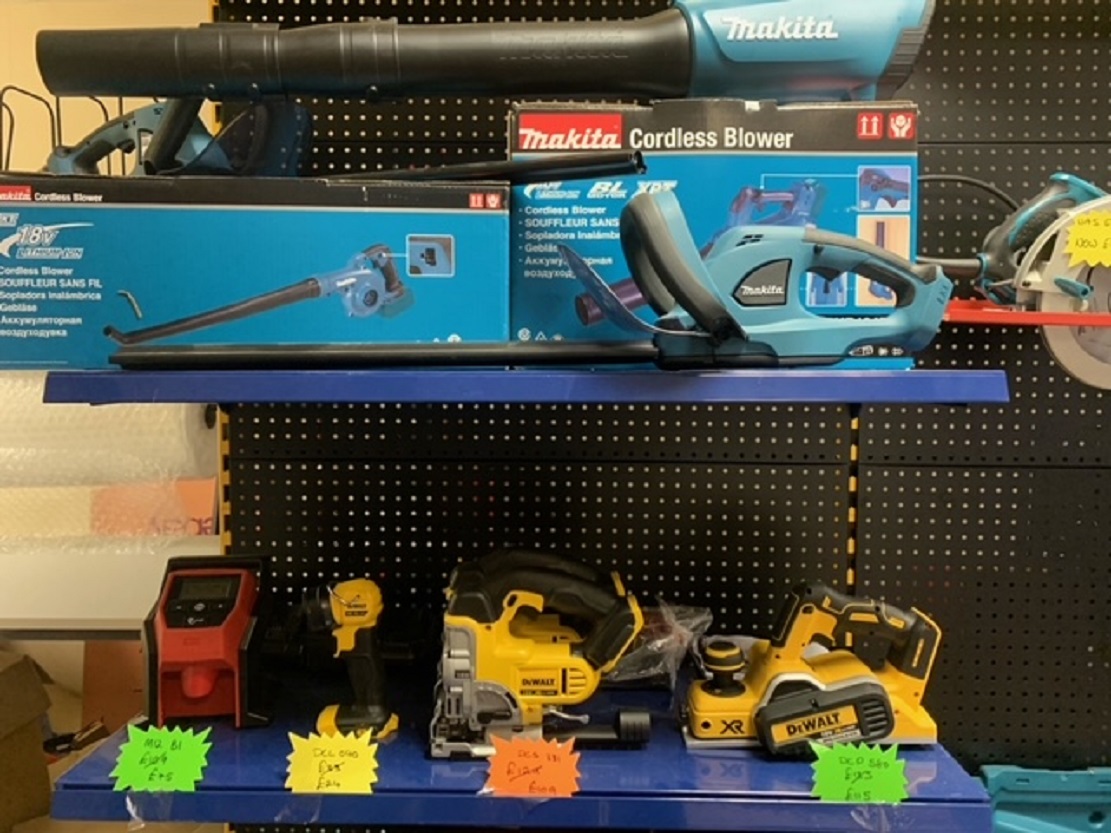 "I mean a lot of the stuff will be selling is going to be re-purchased again but we just need the space in order to create this new store," admitted Sam.
Savings are up to 60%, with most items seeing reductions of 30-35%.
Sam stated: "The smallest will be 10%, that will be on our professional power tools, the premium brands of Milwaukee and De Walt but that is essentially our profit margin."
Check out the ML Tools website here, or check them out on Facebook here.
Sign Up To Our Newsletter