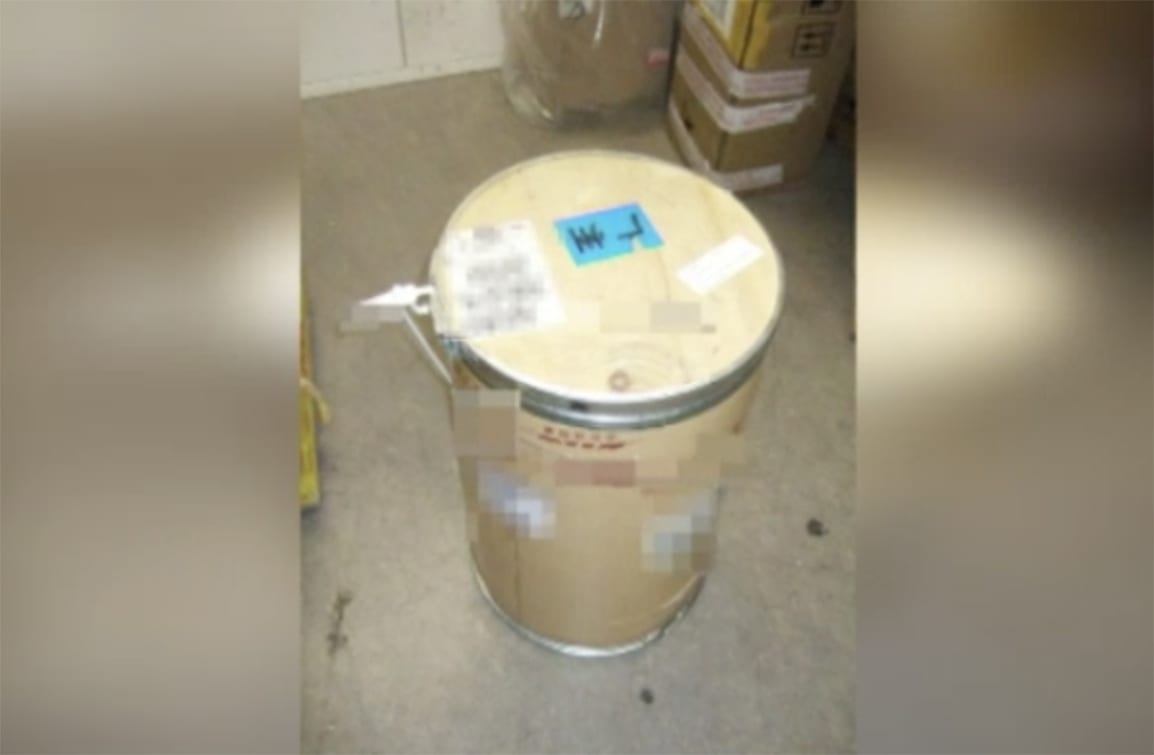 Police have intercepted an estimated £400,000 worth of a new psychoactive substance destined for a house in Co Armagh.
Detectives in England seized the 20kg drum of so-called 'legal highs' before it was to be shipped to a property with an address in Portadown.
The drug, labelled as almond powder, was halted by Border Force in England.
As a result, the destination property in Portadown was searched on Tuesday morning.
Nobody was at home at the time of the initial raid, however, a 35-year-old man was arrested when he returned to the property during the search.
He was taken to Banbridge police station for questioning.
Barrels of an unknown substance and a respirator were found in the garage of the house, which meant the operation was suspended on health grounds, while a specialist came to assess the property.
Detective Inspector Peter Mullan said: "This particular seizure was very significant. It was 20kilos which would have a street value of £400,000. The implications of this coming off the street is huge. People won't be taking it and people will be a lot safer because of it.
"For ourselves, it would be one of the biggest seizures of the new psych0-active substances that the PSNI has ever had."
Watch the raid on UTV here.
Sign Up To Our Newsletter