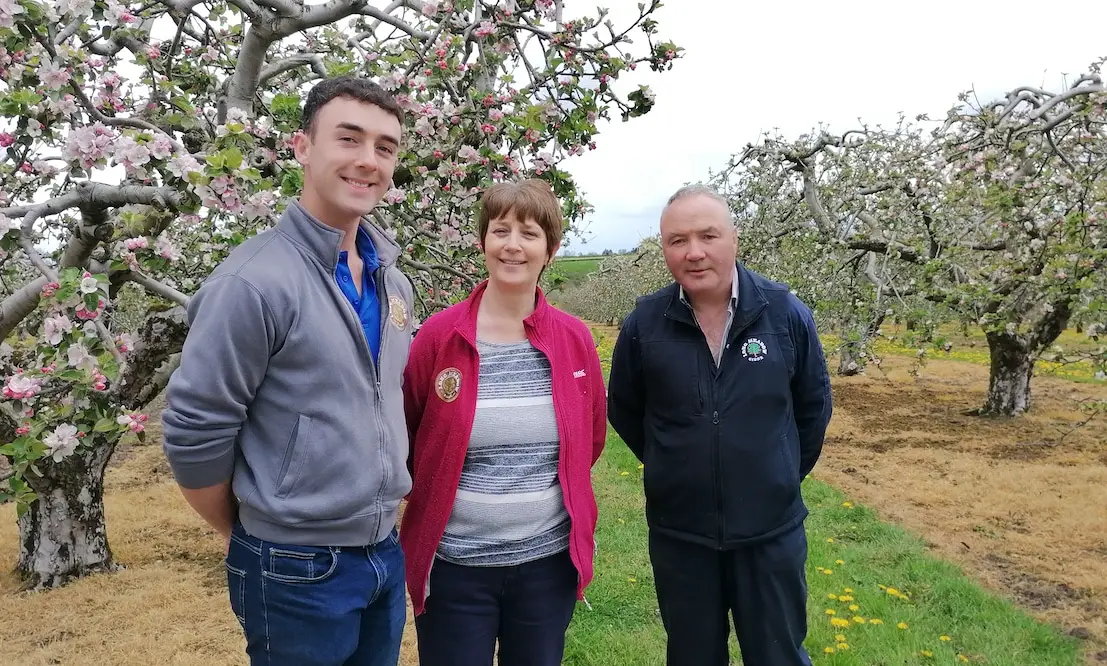 They say the apple doesn't fall far from the tree and that's certainly the case with Long Meadow Cider.
The McKeever family has run their farm for over 50 years – spanning three generations. But innovation is key in any business and Pat, Catherine and their son Peter have been hugely successful at that, since diversifying to produce naturally crafted cider in 2014.
Pat's father, Peter, used traditional methods growing the Bramley apples that Long Meadow Cider still use for their products in the main, but over the years the family has introduced different apple varieties and methods of growing, as farming has evolved.
While nobody could predict the pandemic, the McKeever family has adapted superbly.
Restaurants and pubs are a huge part of their sales and when they shut down the business took a big hit.
That forced Long Meadow Cider to move a lot of their sales online and they recently secured a massive shot in the arm with Amazon advertising their products. This opens the Portadown business up to a much wider market.
The McKeevers run every aspect of the business from pruning, right through to harvesting, pressing, fermenting storing and bottling their all-natural, ciders, juices and apple cider vinegar.
Names like Berry Blast, Blossom Burst and Rhubarb and Honey make the mouth water – not to mention the limited edition Oak Aged cider – and the beautiful packaging is the finishing touch.
The proof is mostly in the taste though. Long Meadow Cider has receives a resounding vote of confidence from both critics and customers alike.
They have won numerous awards and their products are flying off the shelves, reflecting the appetite out there for quality craft cider.
Covid -19 had other setbacks, with both Pat and Catherine hospitalised with the virus.
Thankfully they are fully recovered now and the three family members spoke to Armagh I for this week's podcast.
We took a stroll through the orchard and had an interesting chat about the growing process and the popularity of craft and locally produced products. Nature plays a big part in the yearly crop and Peter explains how some frosty nights may prove costly.
They told me how it all began and the hard work it takes to run the farm.
But they all agree that it's a labour of love and it certainly seems like they wouldn't have it any other
way.
For all of this and more, listen below or subscribe and download here: Apple Podcasts – Google Podcasts – Spotify.
Title music: NEW HORIZONS – Lesion X
Sign Up To Our Newsletter