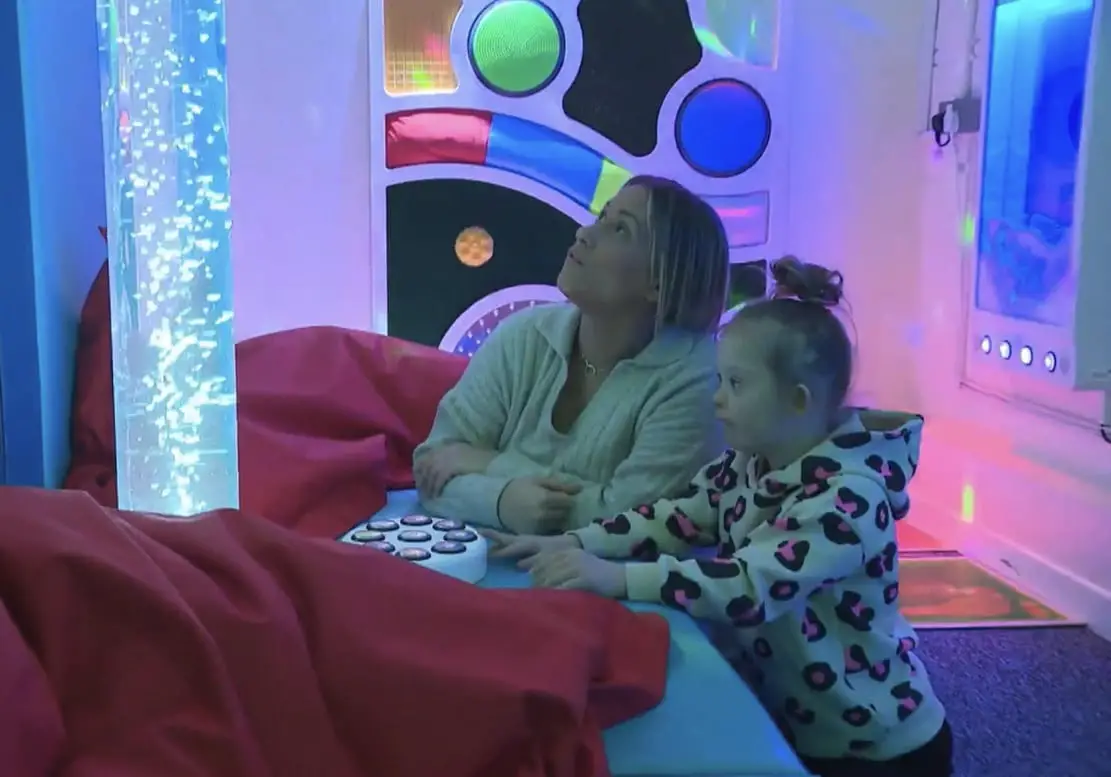 Concerns have been raised that proposed cuts to education budgets could create a huge degree of uncertainty for parents of children with special needs, heightening the risk that these children could be "left behind".
Portadown Ulster Unionist representative Zoe McCullough, who has two children with differing additional needs, has warned that cuts to Education Budgets will have the greatest impact on children and young people with Special Educational Needs (SEN), who need help the most.
Zoe says that the "ambiguity" around cuts and the lack of a budget presents huge difficulties for families with children with additional needs.
She told Armagh I that parents have been "left in limbo" and that, in her experience, children with special needs are the first to suffer.
She said: As a parent and current chair of PTA in a Special School, I feel that not only are these proposed cuts frightening for parents, they are alarming for those who work and provide education for our children and young people with Special Educational Needs.
"I think that every time there are cuts, special education takes a boot. Our special school hasn't had any communication. Were already down to the bare bones and were oversubscribed and understaffed.
"My daughter Lucie has a full-time classroom assistant in her school but there's the risk there that she loses her classroom assistant for part of the day."
Zoe says that schools are so stretched that they cannot afford any more cuts, with her experience being that special schools have class sizes "bigger than they ever have been".
She said: "There's not enough facilities, but the schools are breaking their backs for children with additional needs. They are working so hard and I can't emphasise that enough.
"As chair of PTA, I would be in Ceara Special School quite often and those staff give everything to those children. The level of need there is so diverse but each child is looked after to the absolute best of their ability."
Despite the hard work of the schools, Zoe says that parents are often "the last to know" when services are affected, highlighting that years of underfunding have contributed to the problem.
"We have no budget because there is no Executive, so we need to go back to work. Funding is so crucial and if we start taking away even bits of that, there's a real problem there and everything starts getting impacted left, right and centre. It's a snowball effect and children are going to lose out.
"We really need to change mindsets and realise that spending on education – if it is done properly – is an investment in the future. As a mum my worry is that my children, or others like them, will lose out on vital resources leaving them further disadvantaged."
A spokesperson for the Education Authority (EA) said that they remain "very concerned about the growing, unprecedented pressures facing education".
The Chief Executive of the EA, Sara Long, said that the financial position is anticipated to be "significantly more challenging" in 2023-24.
She said: "The substantial pressures currently facing the system will increase at pace and, as a result, the financial position is anticipated to be significantly more challenging in 2023-24.
"This will have a potentially detrimental and profound impact, for example, on the day to day running of schools, Special Educational Needs support, transport and catering, and ultimately on the educational experience and outcomes of our children and young people."
She added: "Mindful of the responsibility to endeavour to stay within the allocated resources, considerations are ongoing in conjunction with the Department of Education and the EA Board in relation to potential areas where spend could be reduced to address the predicted substantial funding gap in 2023/24.
"We will continue to do everything we can to protect children and young people's learning as far as possible in these extremely challenging financial circumstances.
"However, we would again wish to reiterate our concern that any proposals to reduce expenditure on a significant scale would have very grave and unacceptable consequences for the educational outcomes of our children and young people."
A spokesperson for the Department of Education said: "While the 2022-23 budget provides the Department with clarity over the financial resources available for the remainder of this financial year, some very difficult decisions have had to be taken.
"The 2022-23 Budget will enable the Department to provide some additional funding in the current financial year to address rising energy costs and support other pressures like Special Educational Needs.
"However, with the growing level of funding pressures the Education sector is facing year on year, the cumulative impact of the funding decisions that will need to be taken across the sector will undoubtedly have significant implications for children and young people in our schools and other education services, both this year and beyond."
Sign Up To Our Newsletter