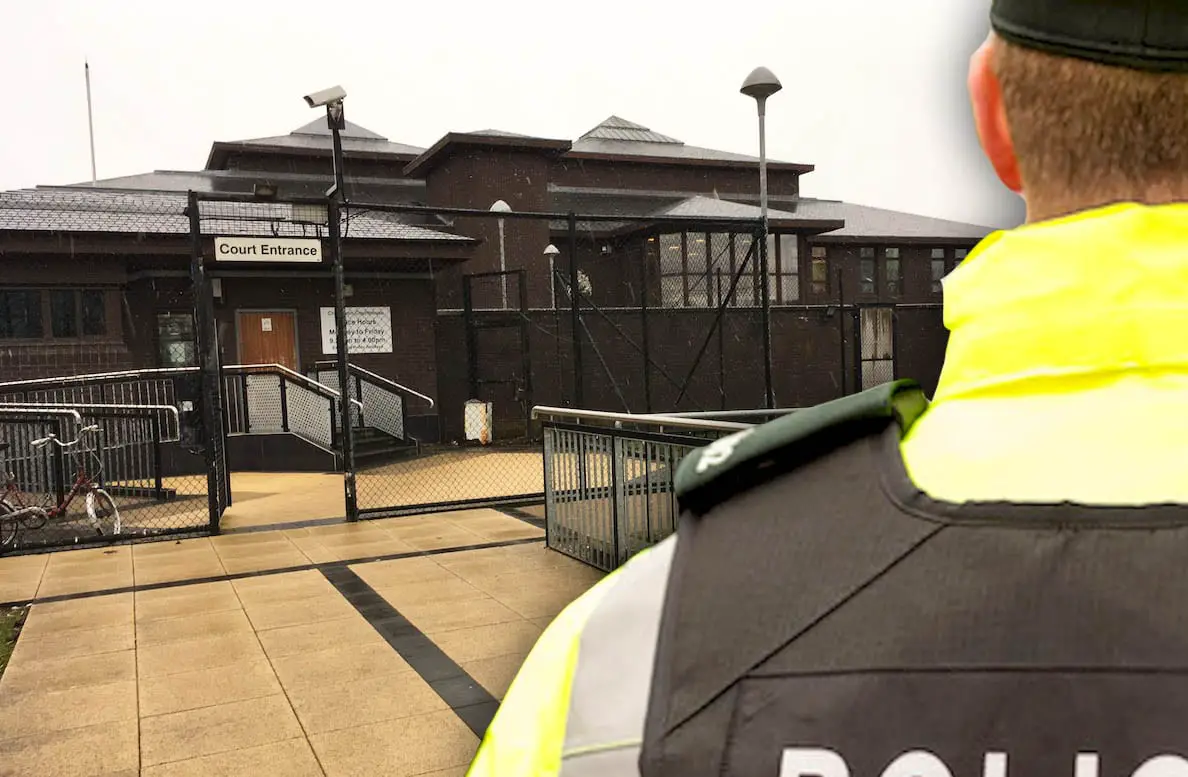 A Portadown man who threw a bottle of Buckfast and headbutted a woman has been handed a suspended prison sentence.
The district judge told the 38-year-old: "You can't behave like this, and if alcohol is the underlying reason that causes you to be here then you must stop drinking."
Paul Martin Grant, of Rose Cottages, pleaded guilty to criminal damage and common assault at Craigavon Magistrates' on Friday.
Prosecution outlined that the injured party stated that on February 14, of last year, the defendant had inexplicably broken a light bulb where they had been sitting.
The following day, she brought this incident up with Grant calling him a "homewrecker". He then proceeded to throw a drink around her followed by a bottle of Buckfast.
Court heard the injured party then allegedly threw a vase at the defendant and another person present tried to intervene in the altercation but it continued.
Grant then grabbed the injured party by the shoulders before headbutting her. She claims not to remember much after waking up on the sofa around three or four o'clock with the defendant upstairs asleep and no one else present.
The injured party did attend Craigavon Area Hospital A&E, due to the nature of her injury, with a referral made to the eye clinic at the Royal Victoria Hospital in Belfast to assess the extent of the injury but she never attended.
Grant was subsequently arrested and interviewed providing no comment to questions put.
Defence barrister David McKeown stated: "Mr Grant is ashamed at this. The presentence report is one of the more honest ones I have read in a long time. He doesn't remember the incident but he has no reason to believe anyone would lie about it.
"He has found a part time job which he works around looking after his child. He knows that he cannot continue the way he has previously or else he will come back before the court. He is keen not to do that."
He continued: "There is a suggestion in the pre-sentence report of the assistance that may be offered and he's willing to take any assistance that could be offered.
"However, he knows this is not an a la carte menu and he would be willing to accept any sentence which your worship should seek to impose."
District Judge Bernie Kelly stated: "Mr. Grant, this is a very serious matter. Domestic violence is a scourge, an absolute scourge. There's no excuse and I think that you yourself rightly recognised that in the pre-sentence report.
"It doesn't matter if you are drunk or sober there is no excuse for this sort of behaviour. You can't behave like this, and if alcohol is the underlying reason that causes you to be here then you must stop drinking."
Grant was sentenced to three months in prison suspended for two years.
Sign Up To Our Newsletter