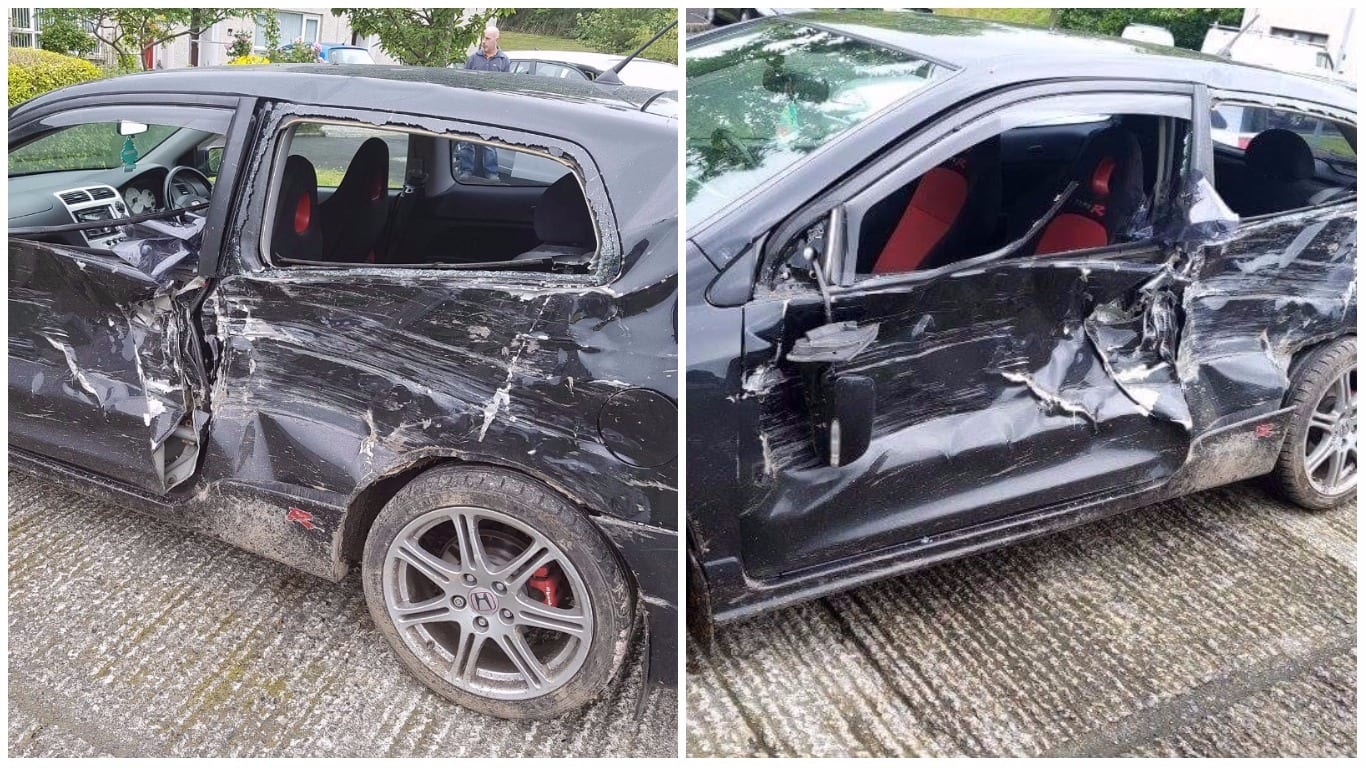 A county Armagh man had a lucky escape when his car veered off the road and smashed into a parked van earlier on Monday.
Aaron Thompson was travelling along the A27 Portadown Road when he lost control of his car on the stretch between Ballylisk and the power station.
It later transpired that the road was covered in oil.
Mr Thompson captured video evidence of the oil afterwards and speaking to Armagh I, he said he was lucky nobody was seriously hurt.
"I was coming home from work on Monday afternoon and was driving along probably about 45mph when the incident happened," he explained.
"I was coming around the corner and the car slipped slightly but I managed to get it corrected, but then further into the corner the control went again and there was absolutely nothing I could do about it.
"I was spun right around and onto the other side other side of the road. I hit a parked transit van.
"My car is a complete write-off but thankfully I'm okay expected for a few bumps and bruises."
He added: "It could have been so much worse; and thankfully nobody was in or around the van at the time. I took pictures and videos of the road where you can clearly see an oil spill."
"I'm devastated the car is a goner; I'm out a lot of pocket but I'm so thankful I didn't hit anyone else."
Motorists were last night (Thursday) advised to take caution after a substantial oil spill led to hazardous driving conditions across a widespread area of County Armagh.
This included areas of Tandragee where this particular crash happened.
The PSNI said it has happened on the main road from Newry to Portadown in the direction heading towards Portadown.
Sign Up To Our Newsletter