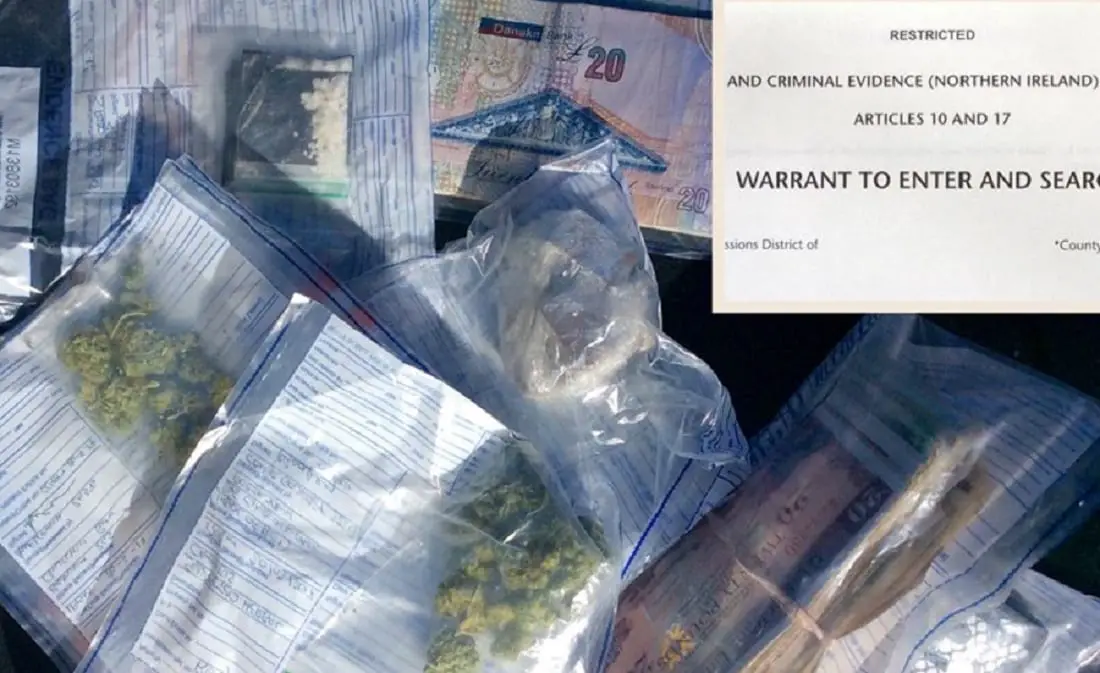 A man has been arrested following a number of searches in Portadown today (Monday).
The ABC area District Support Team together with our colleagues from Portadown Neighbourhood Policing Team have been targeting searches against persons and addresses suspected of involvement in dealing drugs in the Garvaghy Road area of the town.
Police have recovered drugs, cash and currently one male suspect is in police custody.
Police say another male will be seen when he returns from his holiday.
A PSNI spokesperson said: "The Garvaghy Road area has a flourishing community spirit and those engaging in dealing drugs are not welcomed.
"Like everywhere in Northern Ireland where these dealers ply a trade they bring nothing but misery and hurt as they selfishly line their own pockets whilst intimidating and threatening those who live around them.
"If you are a person who visits the Gravaghy Road area to buy drugs we will catch you and prosecute you. There is no acceptable 'personal use' amount. If you have addiction issues please seek medical help or community support to deal with them.
"If you are a person who deals drugs in the area we will see you soon, catch you, investigate you and have you brought before the court.
"If you live in the area, or indeed anywhere in the Armagh, Banbridge or Craigavon areas and have concerns about drugs or those involved with drugs please call a DST officer or an NPT officer and we will do all we can for you.
"Drugs kill, drug dealers don't care."
Sign Up To Our Newsletter