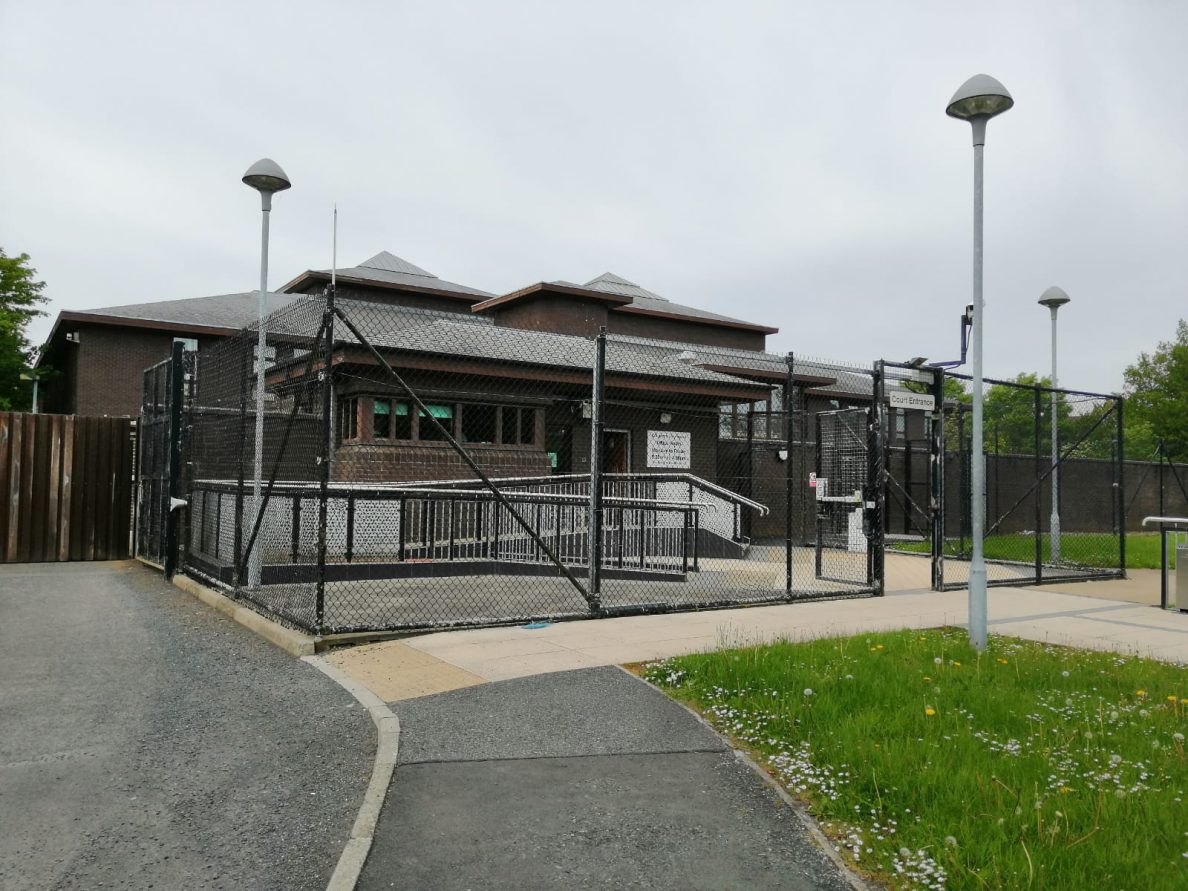 A man who was found in his ex-partner's bed despite a non-molestation order banning him from being within 250 yards of her Portadown home is to appeal three month prison sentence.
Defending the 37-year-old, his barrister told court: "Alcohol destroyed his marriage; it destroyed his education and now has him on the edge of going into custody."
Philip Smyth, of Clonkeen Road in Randalstown, pleaded guilty to breaching a non-molestation order at Craigavon Magistrates' last Wednesday.
It was heard that on July 17, at 8.45pm, the injured party found her ex-partner, the defendant, asleep in her bed in Portadown.
She asked Smyth to leave as he was subject to a non-molestation order which prevented him from being within 250 yards of her address.
The defendant refused and spoke to their children who were present at the property.
Police responded to a report from the injured party and spotted Smyth walking away from the property.
The defendant was arrested and during interview denied being in his ex-partner's home or within 250 yards of it.
Prosecution informed the court there was one month remaining on a restraining order between the two parties.
Defence barrister Damien Halloran stated: "Although this does not excuse his behaviour there is not suggestion of any violence involved."
District Judge Bernie Kelly said: "A drunk man, who is not supposed to be within 250 yards of her, enters her home, gets into her bed and falls asleep.
"When she finds him he refuses to leave the property then begins remonstrating with a six-year-old and an eight-year-old."
Mr Halloran stated: "On this day Mr Smyth had to be dragged out of the River Bann.
"He had a short conversation with his children, he did not lift a hand to his wife that is a fact."
He continued: "The marriage broke down in early 2018,  both himself and his wife had alcohol problems which led to social services being involved last year.
"His wife was informed that she had to chose between him and the children, she chose her children".
Mr Halloran said: "Mr Smyth moved from the area and sought assistance with his alcohol problem which he has suffered from for a considerable period of time.
"The problem you worship has is that he has suspended sentences for exactly the same offence".
He added: "Alcohol destroyed his marriage, it destroyed his education and now has him on the edge of going into custody."
Judge Kelly stated: "Mr Smyth, you appear with suspended sentenced for exactly the same offence and you leave me with no option."
Smyth was sentenced to two months in prison for this offence, the judge invoked one month of a suspended sentence handed down on August 14 of 2018.
The defendant will serve a total of three months in prison.
Mr Halloran made it known that Smyth wished to appeal the sentence and he was granted his own bail of £300 pending this.
Conditions of the bail included: to have no contact with the injured party or his children, no to enter Portadown, a curfew between 9pm and 8am along with a ban on alcohol.
Sign Up To Our Newsletter