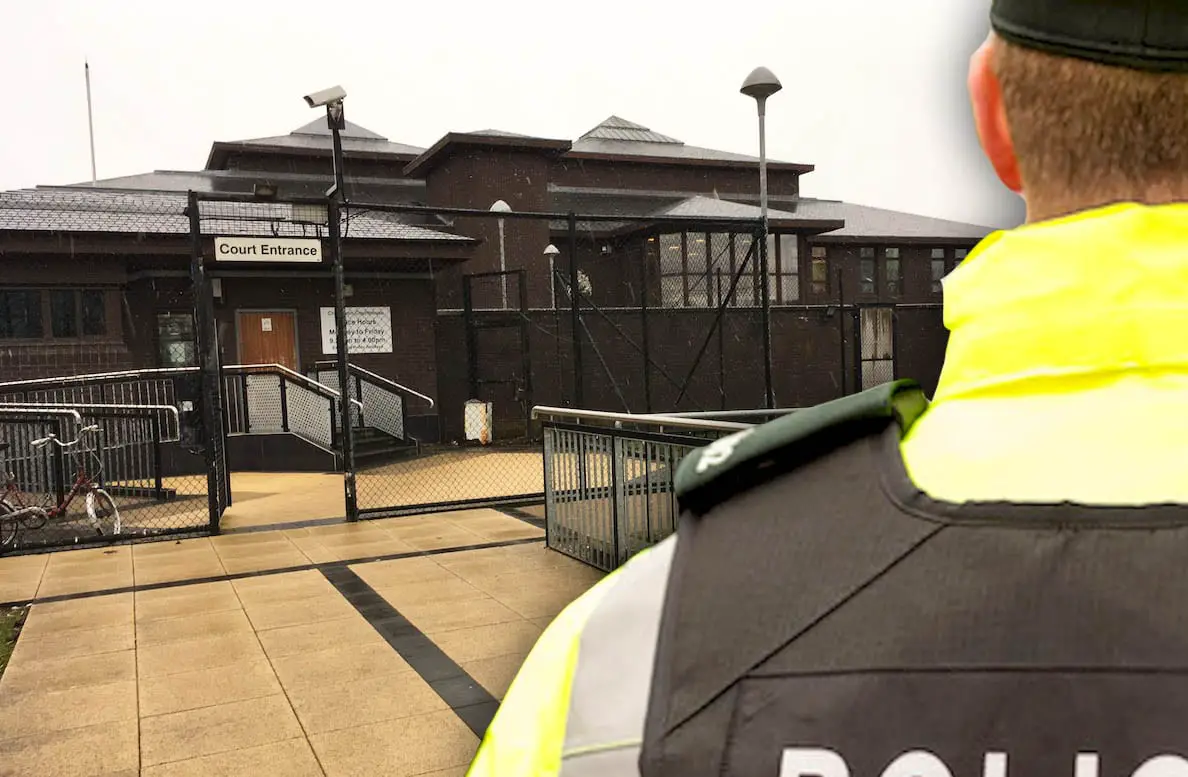 A man caught exposing himself has insisted he was "caught short" after drinking – although a District Judge has called into question his claims.
A pre-sentence report has been been ordered after Ronan McFarland, 44, of Ballynahave Road, Ballygawley, pleaded guilty to indecent behaviour at Craigavon Magistrates' Court on Wednesday, after the charge had been changed from one of exposure.
But after being provided with defendant's record, District Judge Bernie Kelly commented: "Oh dear, are we sure this is indecent behaviour?"
It was conceded by defence solicitor John McAtamney that his 44-year-old client had a relevant record, but he added that "this was some time ago".
The incident occurred on June 16, when police were called to Cecil Street, Portadown, to reports of a male exposing his penis.
Officers arrived at the scene to see McFarland still exposed and he was subsequently arrested.
In interview, he denied exposure stating he had been out drinking and had been "caught short" whilst urinating against an electric box.
Mr McAtamney stated the defendant had "difficulty fixing himself" and this was why he was still exposed when police arrive.
He also added that during interview McFarland did accept that his actions could cause distress.
District Judge Bernie Kelly said: "I don't see how that's not indecent exposure, the fact that he was drunk is not an excuse."
She said police could see defendant's genitals were still exposed and "he has a history of it".
Mr McAtamney explained the defendant had been in Portadown shopping and had then gone on to the pub.
He went on to explain that McFarland had gone to get the bus to Armagh but had been able to as a parade had been on and this is when he was caught short.
Judge Kelly said she would be ordering a pre-sentence report in this case, adding "whatever PPS says I am not sure there is more to this".
The case will return to court on August 15.
Sign Up To Our Newsletter