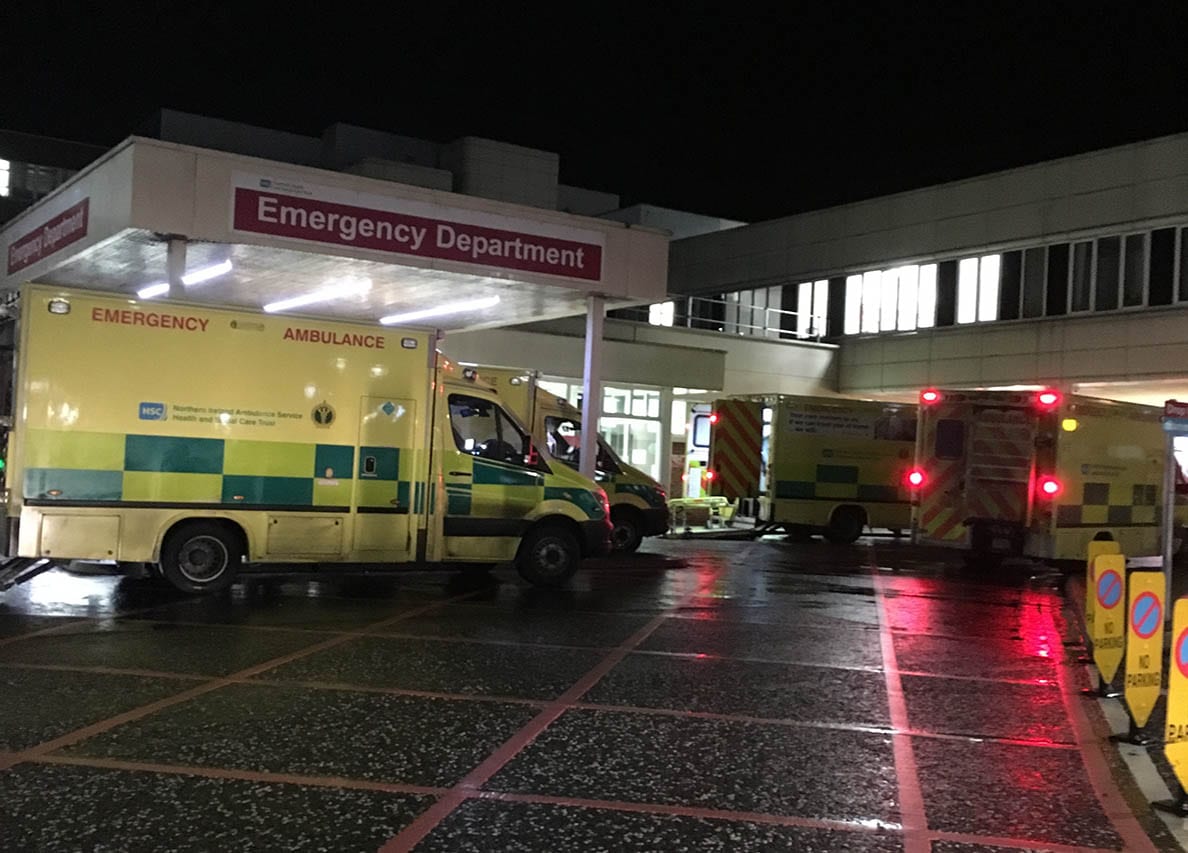 A Portadown man who kicked a police officer after he was taken to hospital because he claimed to have consumed three bags of cocaine has been sentenced to 12 months probation.
Court heard the 41-year-old had a "long-standing alcohol problem" and this was his sixth or seventh public order offence.
Francis Thomas Rea, of West Street, pleaded guilty to assault on police, resisting police and disorderly behaviour at Craigavon Magistrates' Court on Friday.
Court heard that on September 22, at 8.25am, police were called to an address in Craigavon due to an unrelated matter.
When they arrived, the defendant was standing outside the property and smelled strongly of alcohol.
Rea began swearing at police and continued despite being warned.
He then told officers that he had taken three bags of cocaine at which point the police conveyed him to Craigavon Area Hospital.
Whilst here the defendant attempted to run away from a constable and had to be taken to the ground.
Rea continued to shout and swear in the hospital.
At 10.45am, police took the defendant to the bathroom, after urinating he lay on the floor refusing to get up.
Officers had to pick Rea up and place him in a wheelchair.
Whilst in the chair the defendant kicked out hitting the shin of one of the officers.
Defence barrister Conor Lunny stated: "This man has a long-standing alcohol problem. Along with his father, on that night they had been drinking in each other's company, which is not a good idea.
"They had an argument. His father called police claiming he had been assaulted. This never happened. Mr Rea also hadn't taken three bags of cocaine."
He continued: "This is his sixth or seventh public order type offence. He had managed to stay out of trouble for two years, I know that may not sound like a lot but it is.
"He has also not seen his father since this incident."
District Judge Stephen Keown stated: "I will consider probation if he is willing and able."
Mr Lunny commented: "He is willing but only time will tell if he is able."
Rea was sentenced to 12 months of probation for the offences.
Sign Up To Our Newsletter