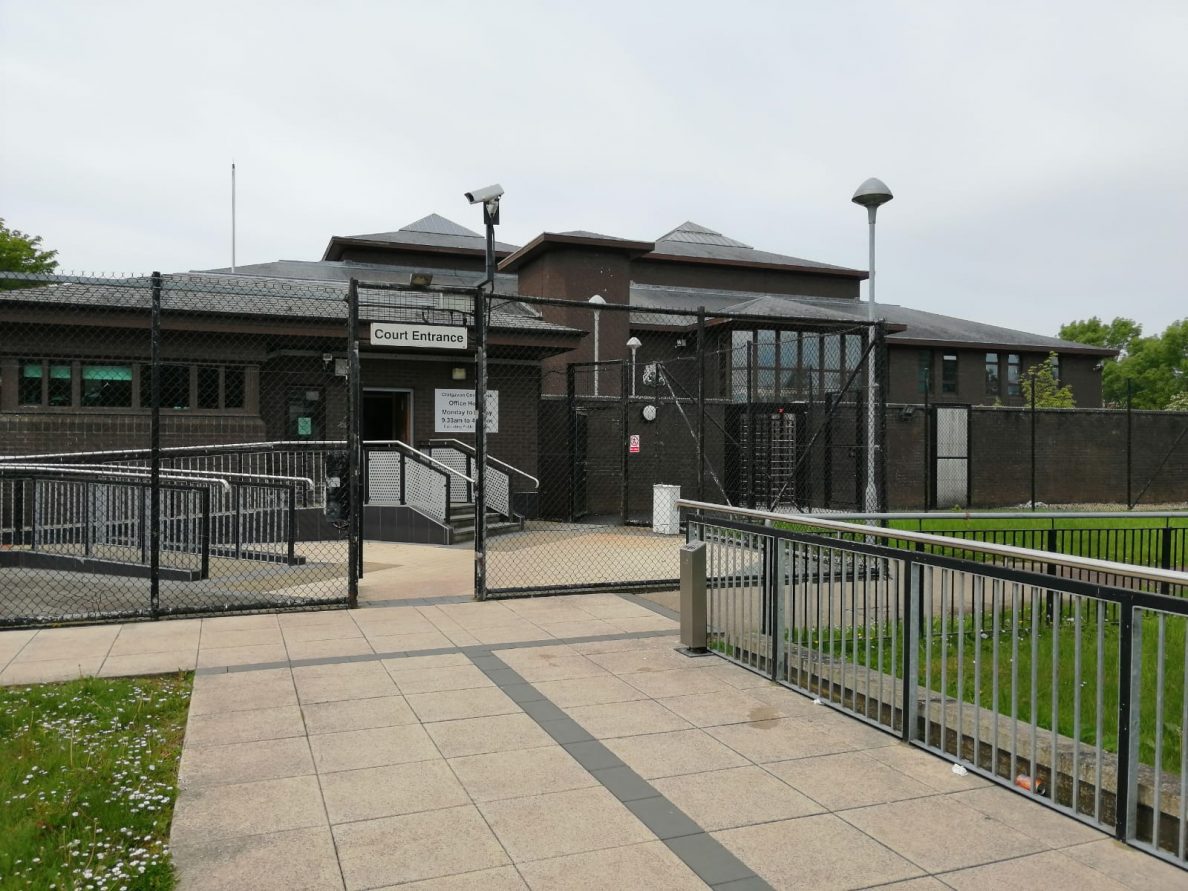 A man accused of trying to kill his brother stabbed him five times, a court heard today (Friday).
Craigavon Magistrates' Court, sitting in Lisburn, also heard that while 28-year-old Martin-Leo Quirke admits that he stabbed his brother Eoghan, he claims he acted in self defence.
Quirke, from Obins Avenue in Portadown, is charged with the attempted murder of his younger brother and inflicting grievous bodily harm on him with intent on May 24 this year.
The 28-year-old is also charged with having weapons, namely a kitchen knife and a hurl, threatening to kill and assaulting his brother, as well as causing criminal damage to the alleged victims jewellery, allegedly committed on the same date.
During a contested bail application, a detective revealed that the brothers both claim they acted in self defence when they were attacked by the other.
She told the court how police were called to a property in Portadown by the ambulance service who were treating 22-year-old Eoghan Quirke who claimed his older brother had been "very aggressive" and attacked him with a hurling bat.
He told police that he "was scared" so had armed himself with a knife but that he "did not intent to harm the defendant".
Meanwhile his older brother claimed the complainant had "come at him with a knife and he took it from him and stabbed him" in self defence.
Eoghan Quirke, the court heard, sustained five stab wounds to his right arm, shoulder and elbow and the detective said police objected to the defendant being freed as the proposed bail address was too close to the home of his younger brother, although she conceded that he had no record for violence.
Defence solicitor Joe McVeigh claimed the younger Quirke "has a history of violence" and is a man who has mental health difficulties which "give rise to violence".
Submitting that Eoghan Quirke "is dangerous," the solicitor argued that "it's on the basis of a perceived threat from him that any subsequent action on our part occurred".
"He produced a hurling bat and attacked our client, he then produced a knife and attacked him," claimed Mr McVeigh who declared that even taken at its height, the prosecution case is "a turning of the tables…it's clearly a case of self defence."
District Judge Amanda Henderson said that with "no record to speak of…I feel that in balance I would be minded, with strict conditions, to release the defendant."
Quirke was freed on his own bail of £500 but will only be released when he has a bail address approved by police.
In addition, he was barred from contacting his brother or any prosecution witness, ordered to keep a curfew and prohibited from alcohol.
His case was adjourned to June 26.
Sign Up To Our Newsletter