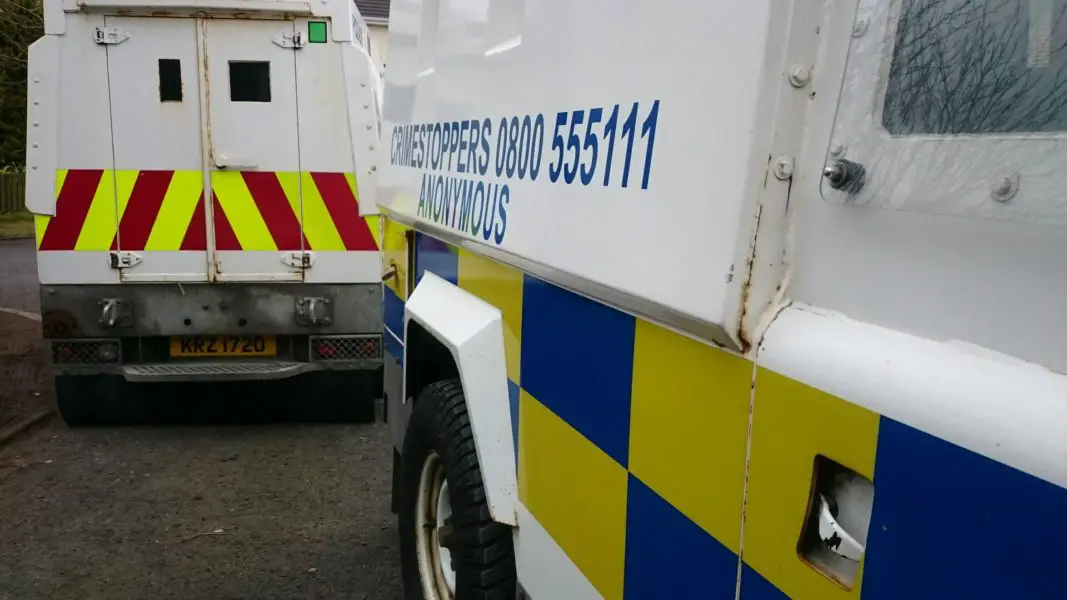 A Loughgall man who attempted to break into a property in order to steal car keys is to appeal a five month prison sentence.
The 36-year-old's barrister told court his client maintained that he had no intention to steal and that he simply "didn't know what was going on".
Mark Dunlop, of Ballynick Road, pleaded guilty to two counts of criminal damage, assault on police, resisting police, possession of an offensive weapon in a public place and burglary with attempted theft at Craigavon Magistrates' on Friday.
Prosecution outlined that on March 7, at 8.20pm, police received a report from an address in Portadown of a male on the street holding what appeared to be a bat.
Officers were informed that the male in question had hit the window of a passing car, and that a van had been observed in a nearby field which appeared to be where this male had come from.
Upon arrival, police attended to the van to find that it had come off the road and through a wire fence before coming to rest in the field.
Whilst there, officers received a further report of a male holding a metal bar at the rear of a property on Moy Road, Portadown, just 200 metres from the van.
Police attended the address, where they could hear shouting and smashing at the rear of the house.
When the defendant noticed police he discarded an item, then struggled with officers as they attempted to arrest him, kicking one officer to the chest.
Through further examination of the scene, police found that the front window had been smashed in what looked like an attempt to steal car keys.
When interviewed, Dunlop made partial admissions but provided mostly no comment to questions put to him.
Defence barrister David McKeown described this as an "unusual set of circumstances" in which this defendant had found himself in the area "dazed and confused".
He stated that his client maintained that he had no intention to steal and that he simply "didn't know what was going on".
District Judge Bernie Kelly commented that Dunlop was currently under a suspended prison sentence for an offence of common assault.
Mr McKeown stated "This is a man who has problems with acting out violently when he is stressed or for other reasons….until he deals with the underlying issues he will be back before the court."
District Judge Kelly commented that the ramifications could be worse, stating: "What could he be capable of?"
Dunlop was sentenced to three months in prison for the offences before the court, a further two months were invoked from his suspended sentence, making a total of five months.
Mr McKeown made court aware of his client's wish to appeal the sentence, Dunlop was released on his own bail of £500 in order to do this.
Conditions of this included; a prohibition on entering Portadown, not to consume alcohol and not to enter licensed premises.
Sign Up To Our Newsletter